1 LARGE Trooper Bath Bomb with Sci Fi Toy Inside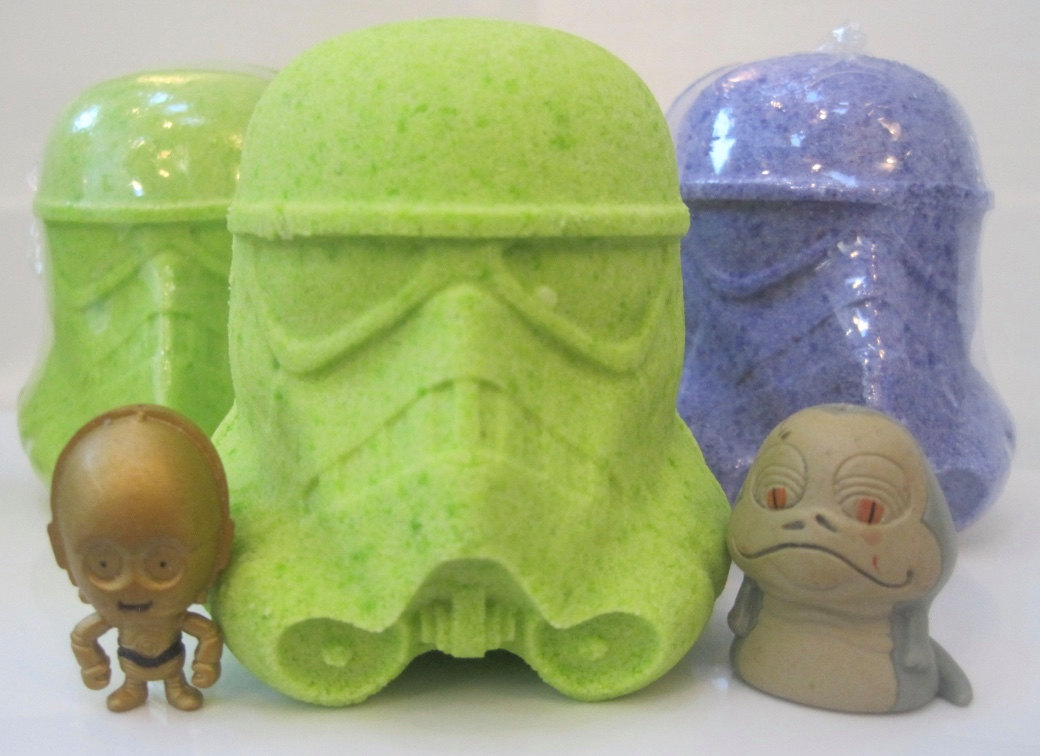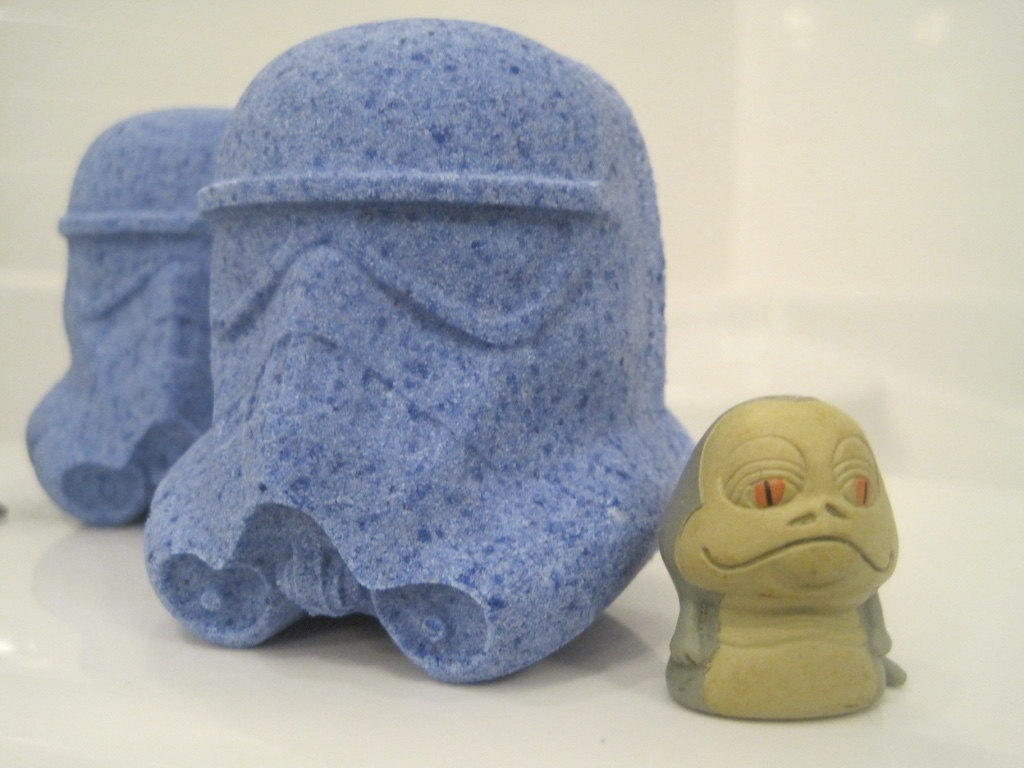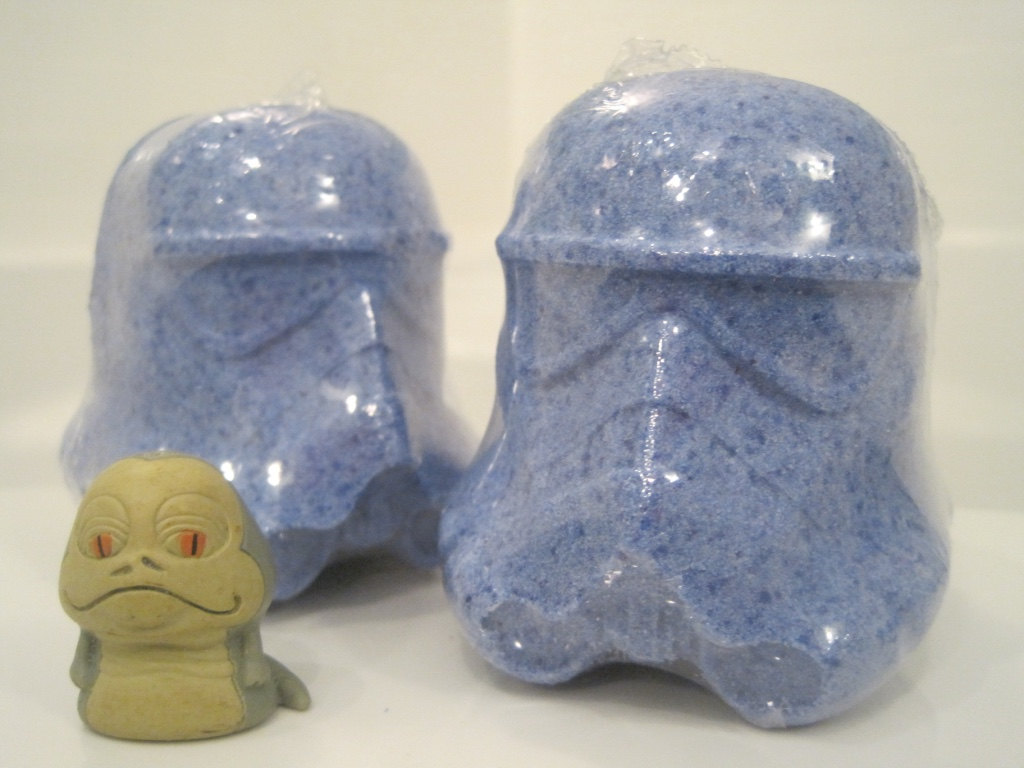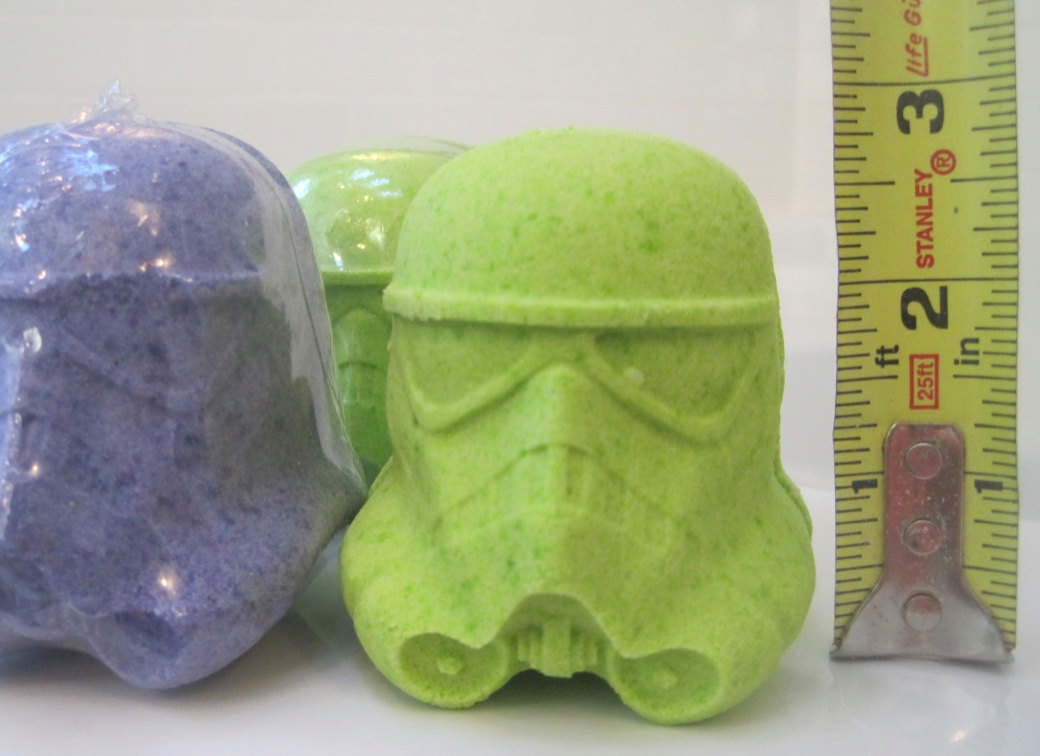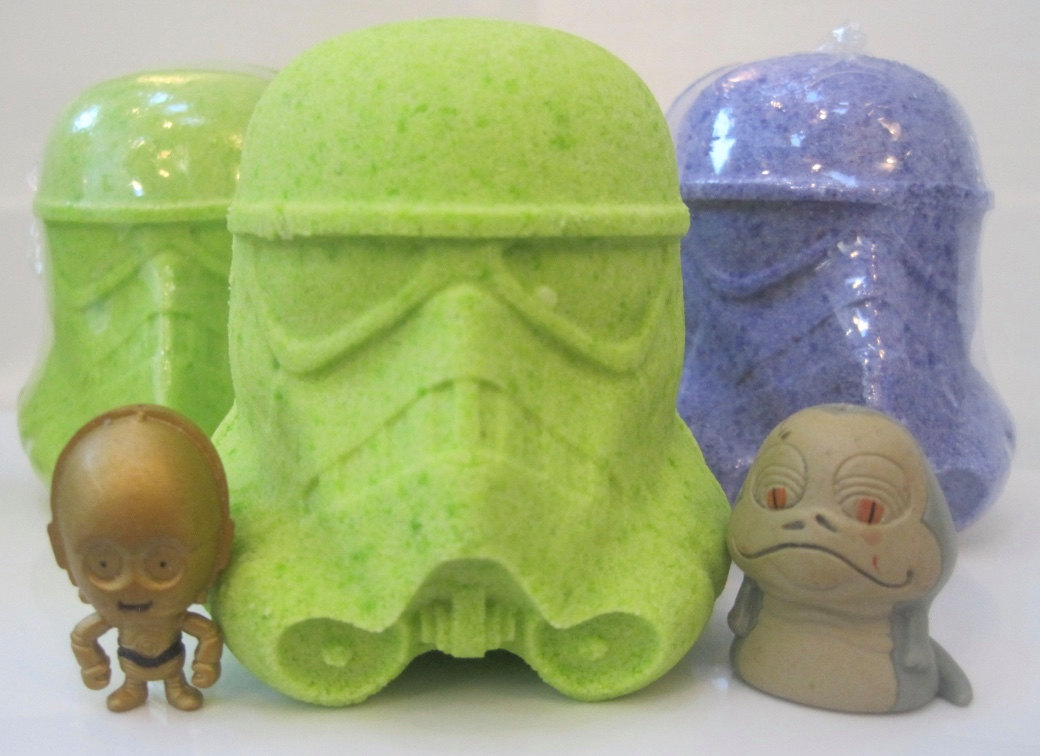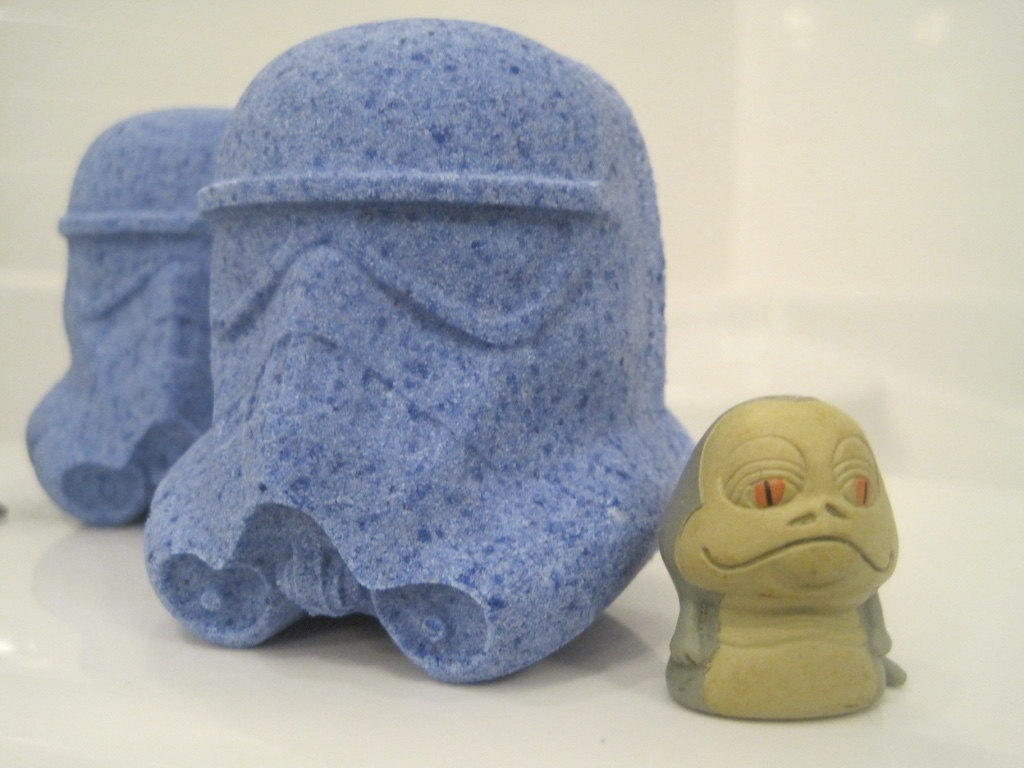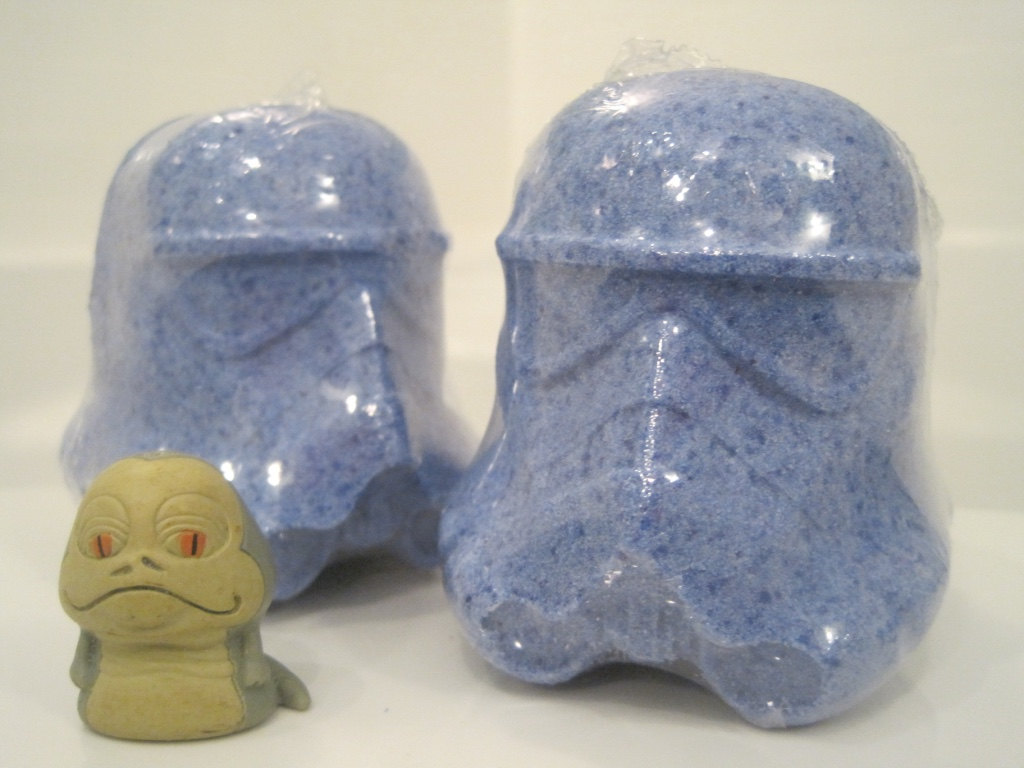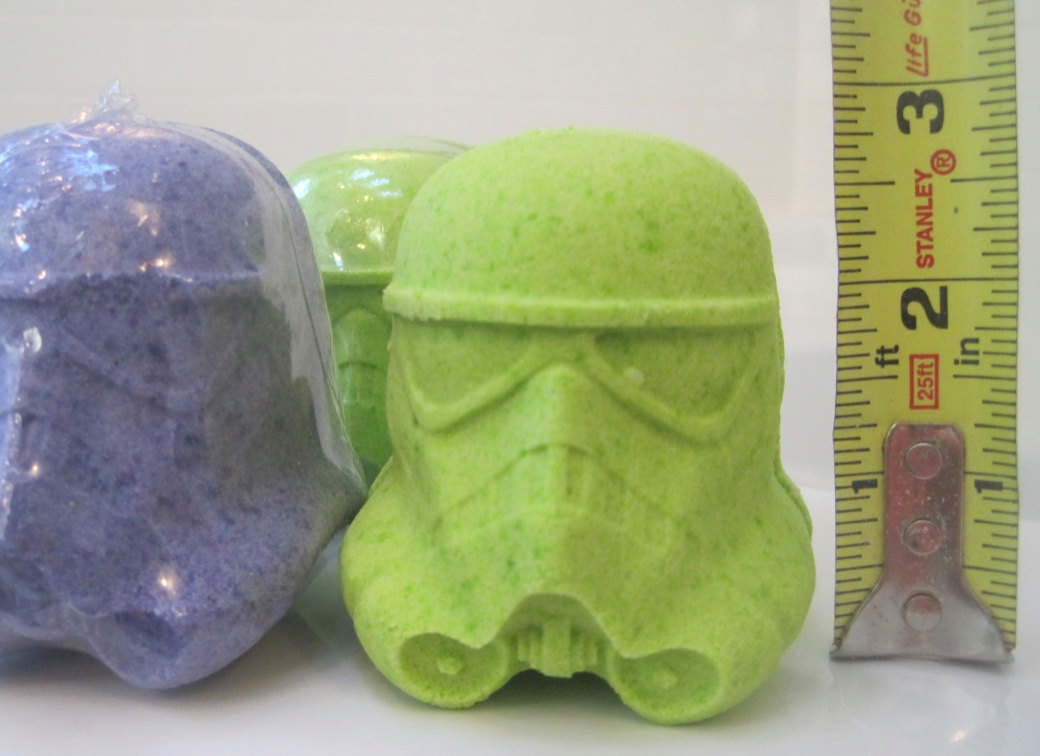 1 LARGE Trooper Bath Bomb with Sci Fi Toy Inside
I am pleased to announce that I can now make large bath bombs based on the characters you know and love from the movies and TV shows. These bombs are roughly 3" x 2 1/2" x 2" and weigh 6.5 oz each. Inside of these bath bomb heads are small figures from the popular series- each standing only an inch tall - not recommended for children under 3.

This listing is for 1 bath bombs - individually shrink wrapped and labeled with company logo, ingredients and direction sticker.

Start a bath by tossing one of these bad boys into the tub, it fizzles and bubbles for a few minutes, releasing scent, color and nourishing vitamin E oil into the water. As the bomb melts away, the little toy starts to appear!

These are perfect for party favors, Easter baskets, stocking stuffers or a small little something to brighten up a day. Good for Sci-Fi enthusiasts and bath lovers of all ages!

These are currently available in four color/scent/toy combos. All come in the shape of the character in the photos, but contain different toys.

* Not recommended for children under the age of three. Toy can pose a choking hazard.

Disclaimer:
All toys and molds are purchased at retail price to create a finished product. Berwyn Betty is not affiliated with the companies that create these toys or molds. Berwyn Betty does not own the rights to any licensed toys in our products. The rights belong to the companies that own the trademark/rights. WE are not affiliated with Star Wars. All toys are authentic.

****Disclaimer: Please read ingredients, do not use if you have any allergies. May leave tub slippery enter and exit with caution!!***

A Berwyn Betty exclusive - you wont find these anywhere else!