12 Lego Shaped Bath Bombers - kid friendly bath bombs with surprise inside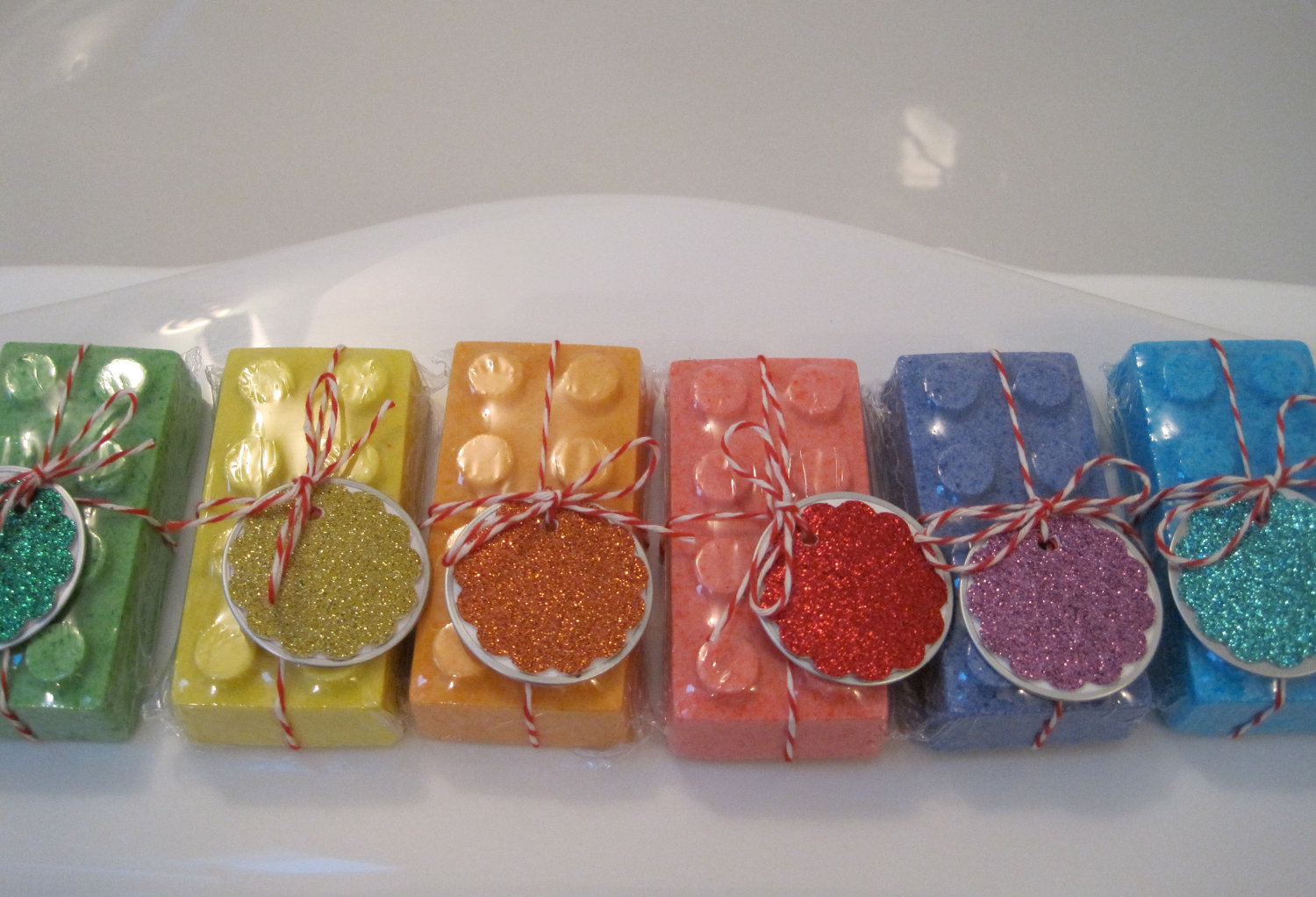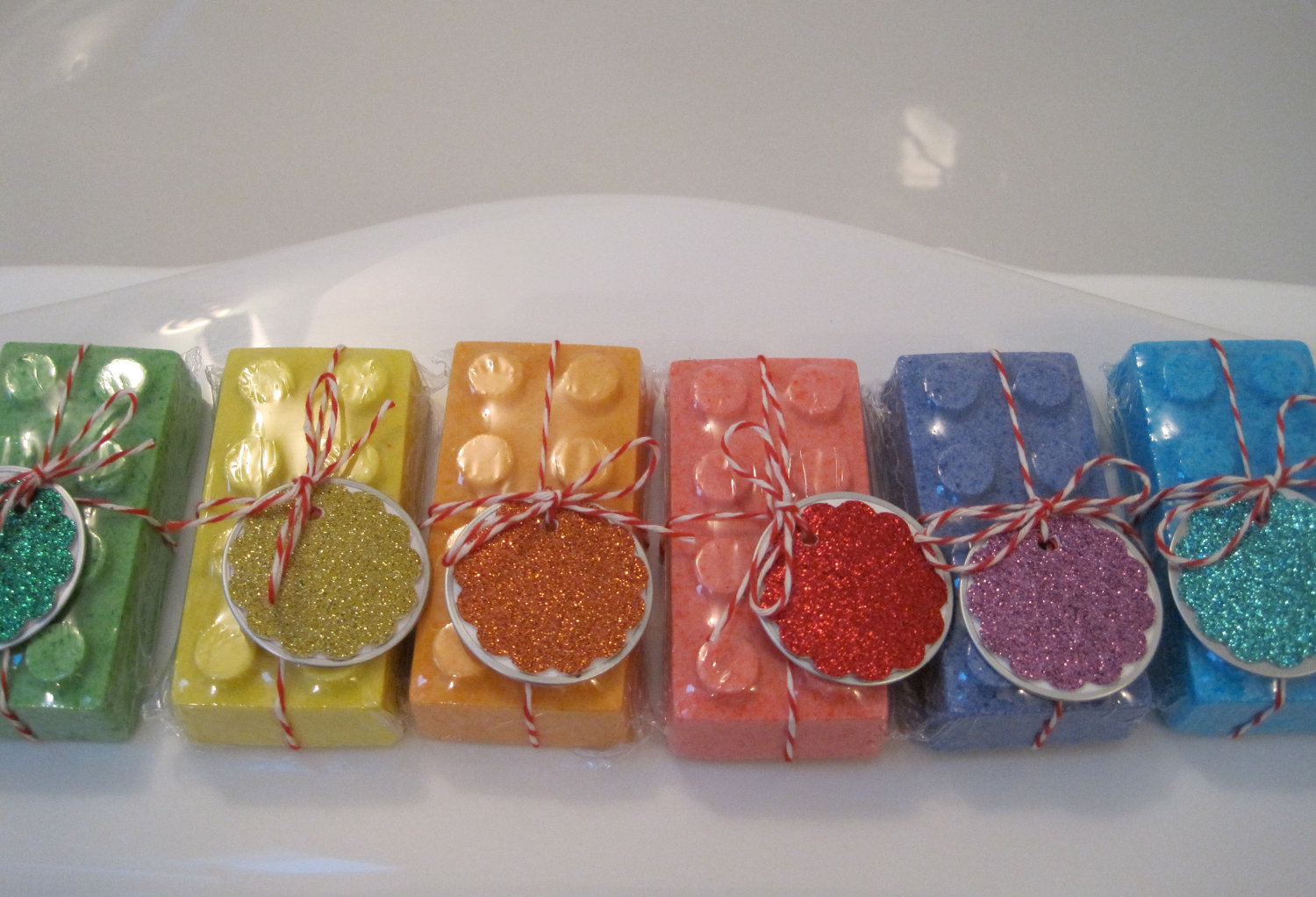 12 Lego Shaped Bath Bombers - kid friendly bath bombs with surprise inside
Who says that bath bombs have to be round? Not at Berwyn Betty's, they don't! This listing is for 12 Lego brick shaped bath bombs, in 6 different scents (bubble gum, lavender, peppermint, lime, lemongrass and citrus). Each brick measures 1 3/4" x 31/4". Inside of each of these bombs are two foam animal capsule! So once the bomb is spent, there is a wee little foam toy floating in the tub. Always full of surprises!

These bombs are a perfect compliment to my blok-o-briks soaps. Start a bath by tossing one of these bad boys into the tub, it fizzles and bubbles for a few minutes, releasing scent,color and vitamin E into the water. When the fireworks are over, bring out on of my many different Lego bar soaps to get down to scrubbing business.

Not only are these bombers good in the tub, they are great to leave in a bowl on the bathroom counter. I can smell these as I walk up the stairs. They do an excellent job of air freshening.

This listing is for a dozen Lego bombs each individually wrapped and labelled - ready for giving. Perfect for stocking stuffers, party favors, quick pick me ups or unique gift for Lego enthusiasts of all ages.

Happy to take customer orders on colors, scents and quantity.

3-3.5 oz. each

Do to the time involved in curing these, orders for this product ship approximately 3 days after order is taken.