2 Bergamot Scented Bath Bombs - with Handmade Soap Inside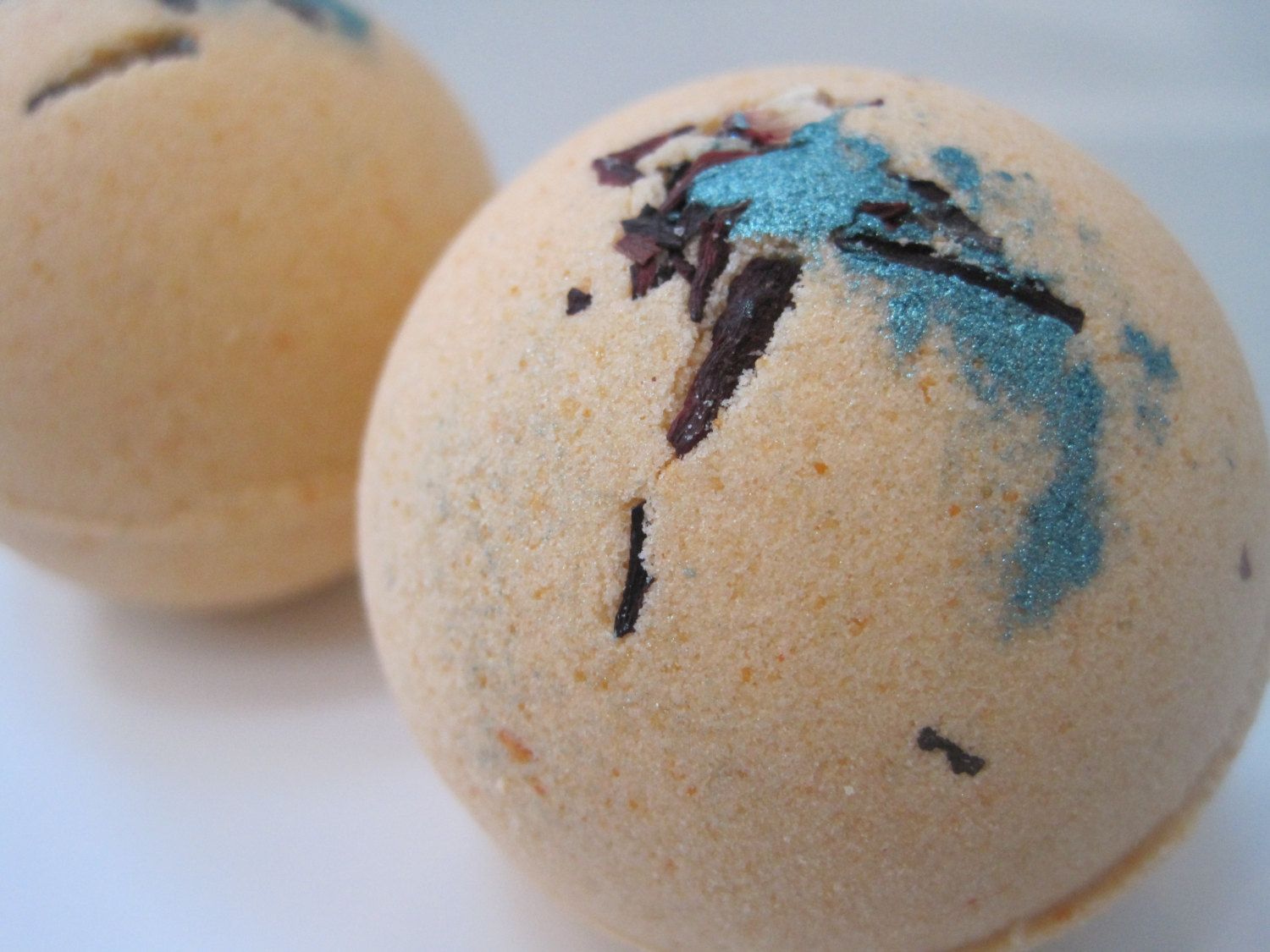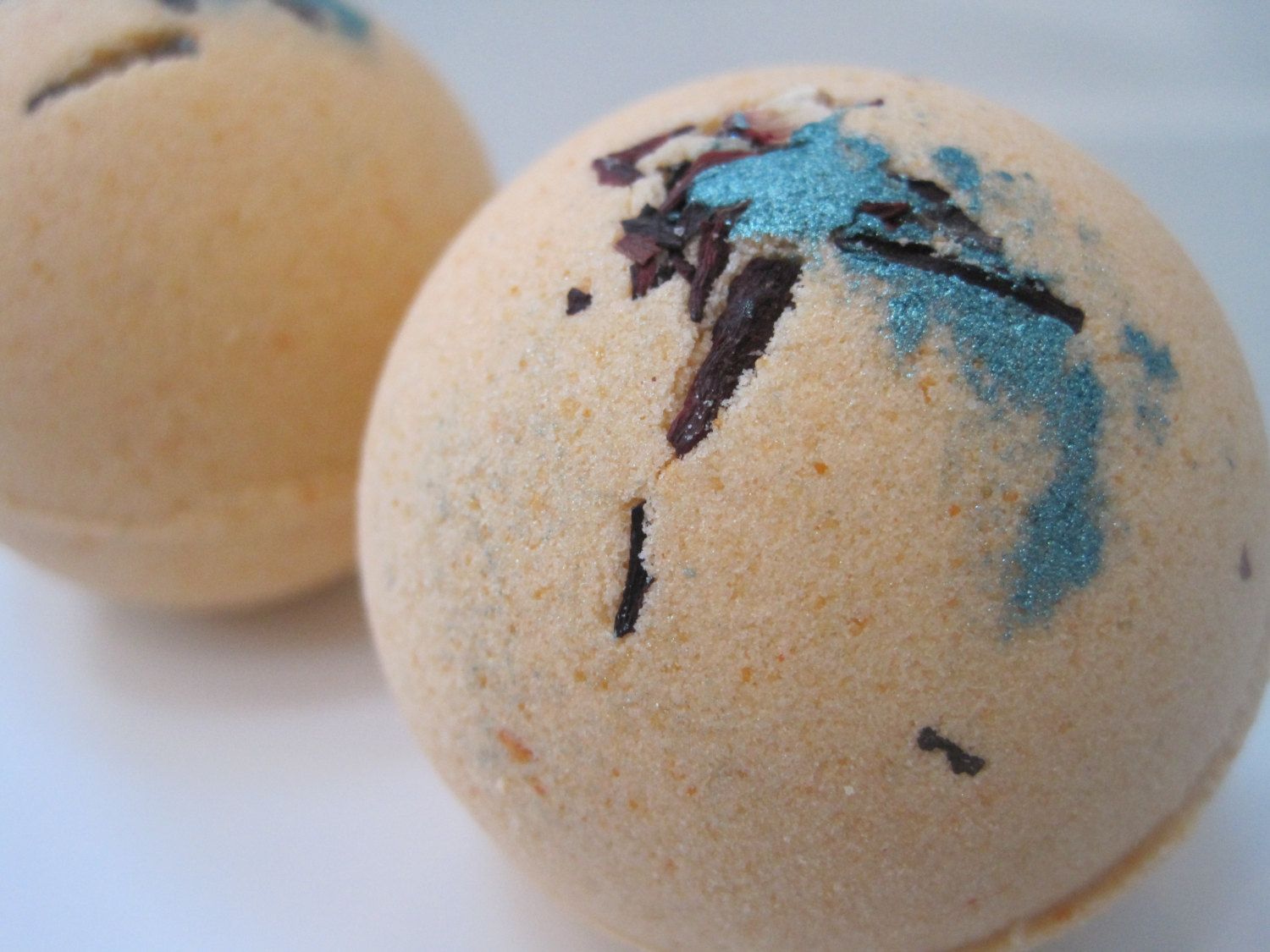 2 Bergamot Scented Bath Bombs - with Handmade Soap Inside
These bath bombs smell fabulous! Two light orange bombs accented with dried sea foam colored mica and dried hibiscus petals. You won't know whether to use them or place in a bowl as an air freshener! My bombs contain a little handmade bar of soap inside. So, you toss one of these into the tub, it fizzles and bubbles for a few minutes, releasing 100% pure essential oil, food grade colorant, moisturizing vitamin E and grape seed oils and flower petals into the water. When the fireworks are over, a little bar of handmade soap is floating around. Perfect size for for a bath.

This listing is for two Bergamot bath bombs. Bergamot is a citrus fruit and the oil derived from the peel is used to treat skin issues such as psoriasis and eczema and can be helpful with anxiety when used aromatherapeutically . Each bomb is individually shrink wrapped and double packed for secure shipping.

Perfect for Mother's Day, stocking stuffers, teacher's gifts, shower favors or thank you gifts. Happy to take special orders and offer volume discounts.

Package is 7 oz. (202 grams) total.