2 Black Raspberry & Vanilla Bath Bombs - with Handmade Soap Inside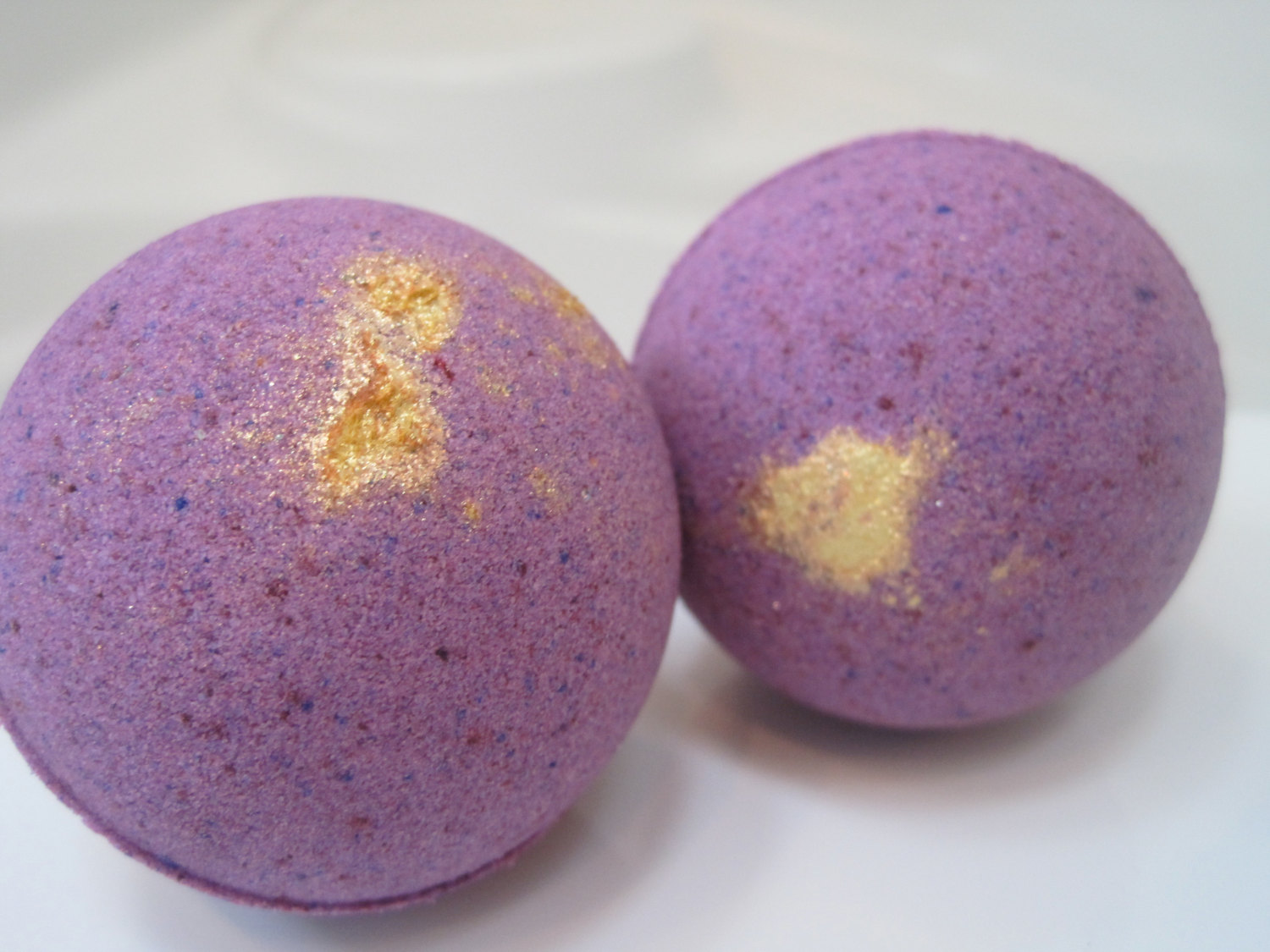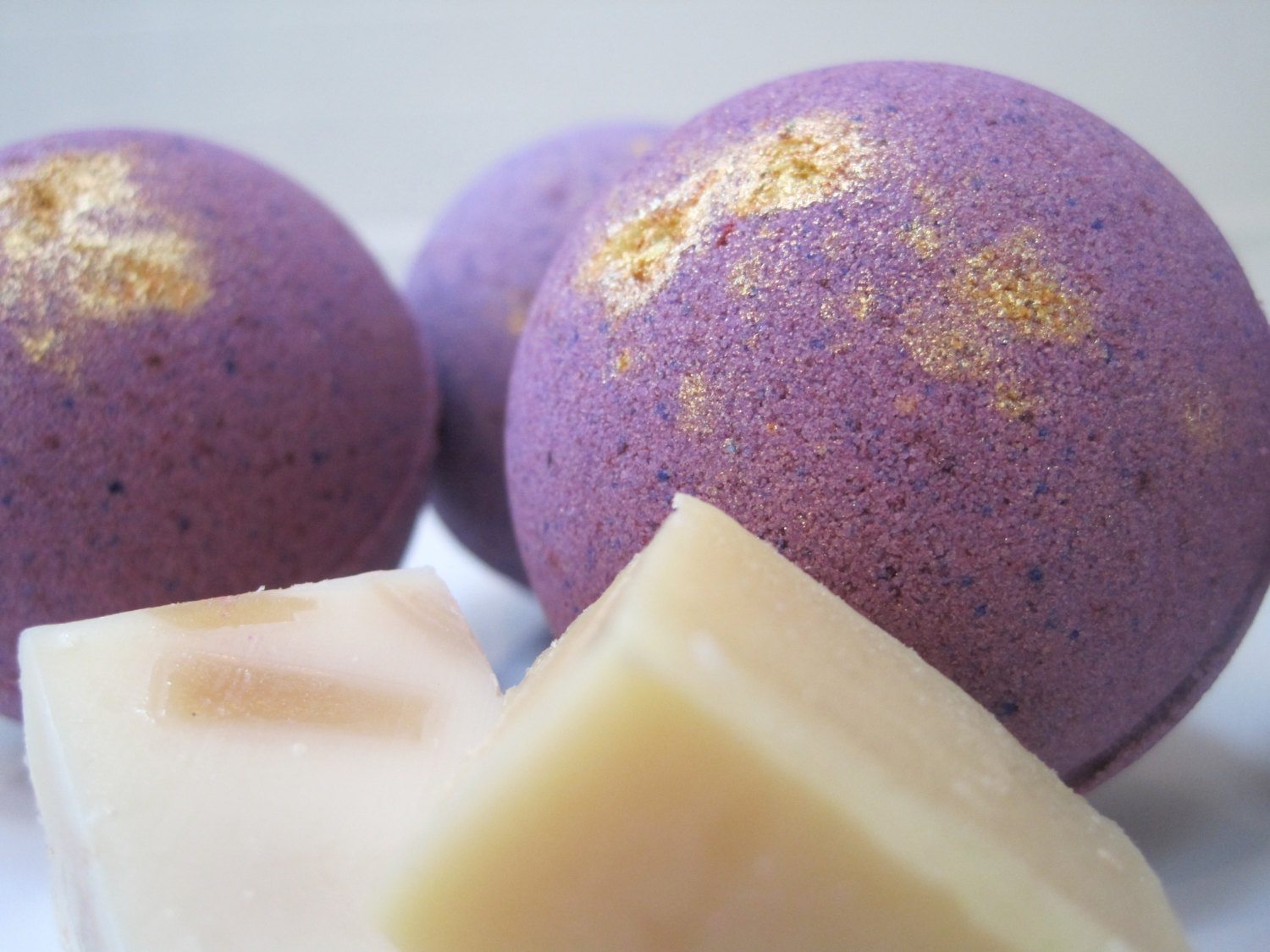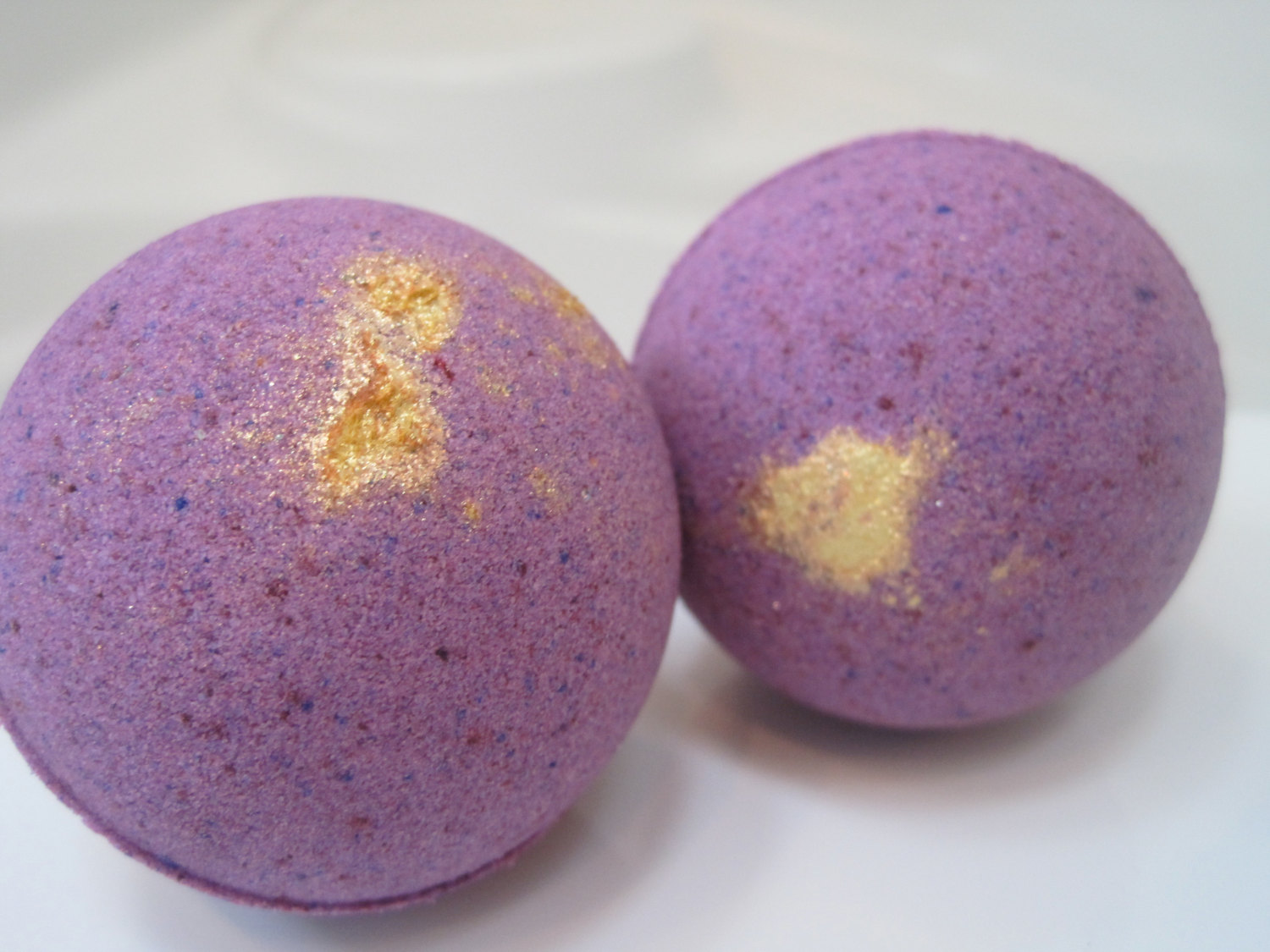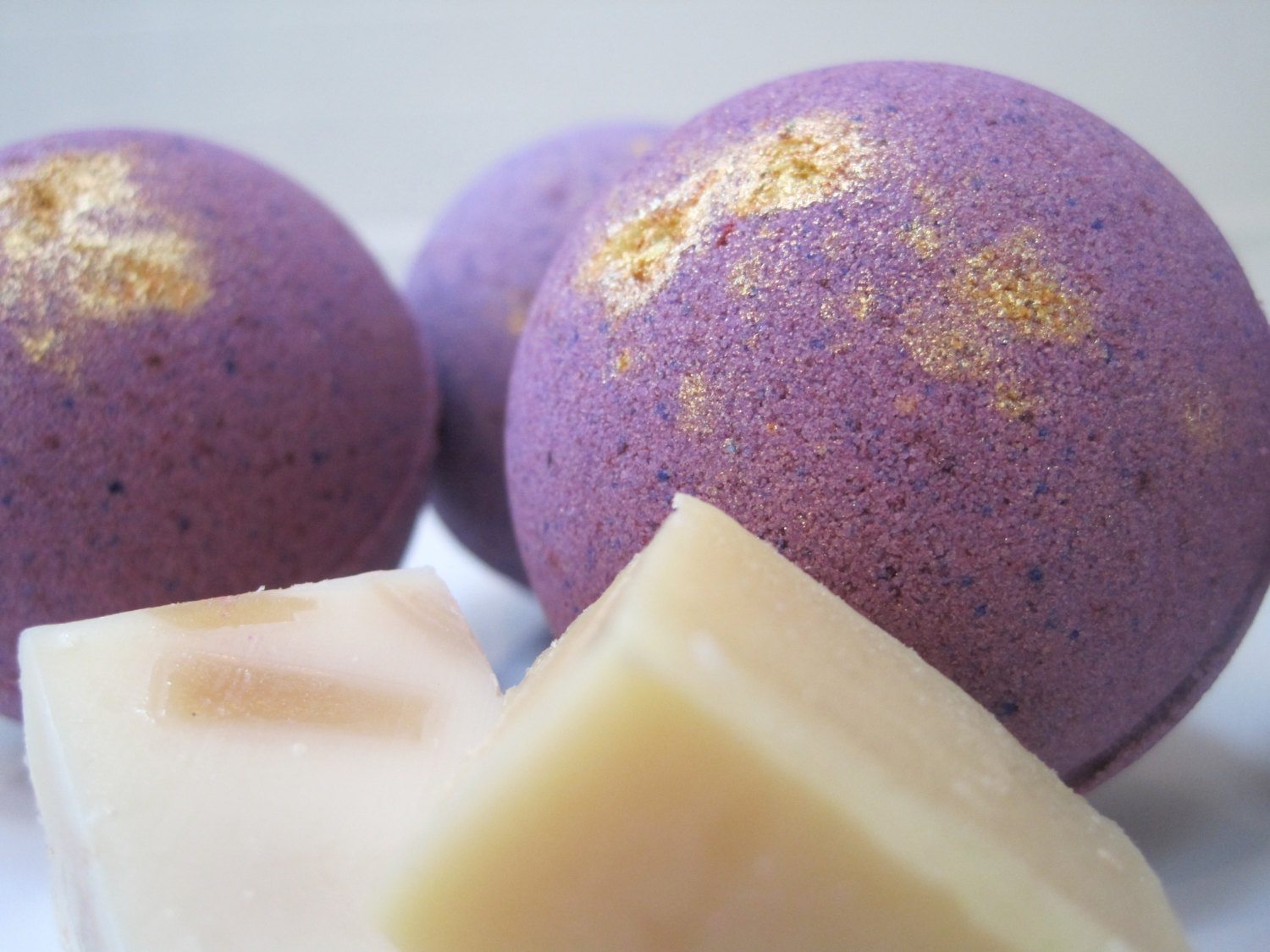 2 Black Raspberry & Vanilla Bath Bombs - with Handmade Soap Inside
My latest Mom Bom has arrived!

This listing is for 2 Black Raspberry Vanilla bath bombs. The bombs are a dark raspberry purple in color with shimmering gold mica powder. They smell great!

Toss one of these boms into the tub. It fizzles and bubbles for a few minutes, releasing wonderful scent, color, and moisturizing and nourishing vitamin E and Grape Seed oils into the water. When the "fireworks" are over, a little bar of handmade soap is floating around for you to find. The soaps are little chunks leftover from my felted soap line.The bar is good for one bath.

Berwyn Betty bath bombs are made by me, by hand in small batches. I pride myself in making quality products. My colorants do not stain tubs. I use food grade gel colorants that wash right off. Whenever possible, I use certified, natural pure essence oils. If a scent cannot be found in nature, I use quality fragrance oils that retain their scent. Not the cheapest. definitely the best. I will not sell a product that I would not personally buy. I will not use a scent that I don't like.

Not only are these bombs good in the tub, they are great to leave in a bowl on the bathroom counter. The mica shimmers on the bombs making them a beautiful accent to display. I can smell these as I walk up the stairs. They smell heavenly! Perfect way to remind you that your pamper time will come.


These are a unique stocking stuffer, or a wonderful, thoughtful gift for any mom.

For volume orders, please just convo me!

Package is 7 oz. (202 gm) total.