2 Lemongrass Bath Bombs - with Handmade Soap Inside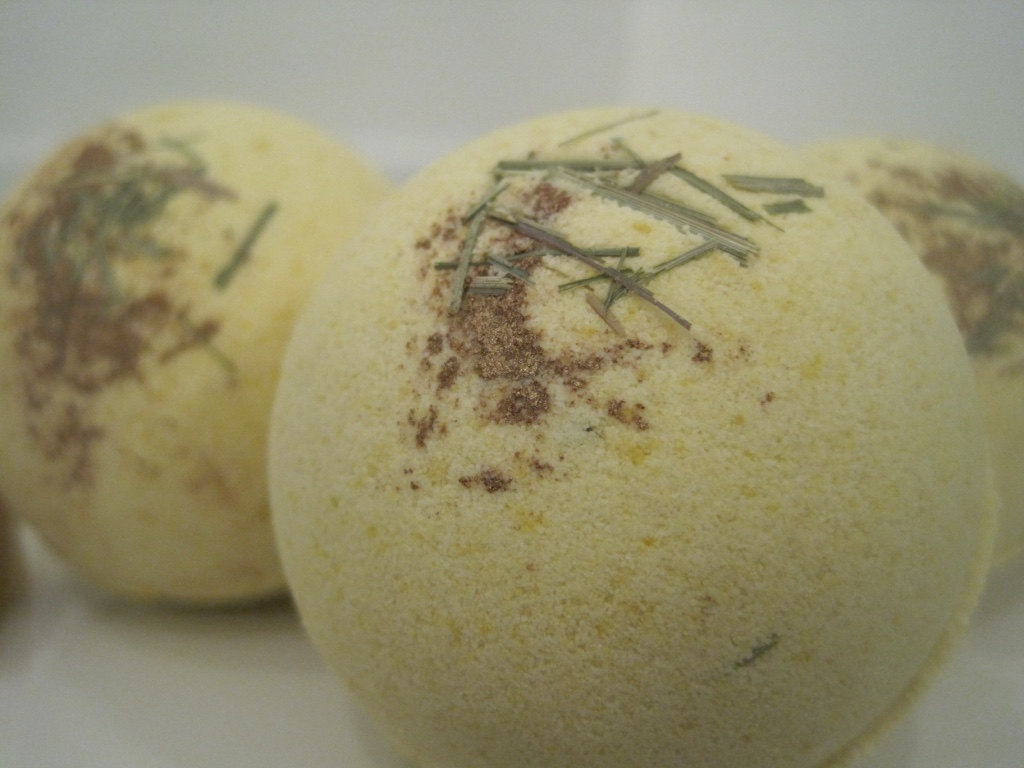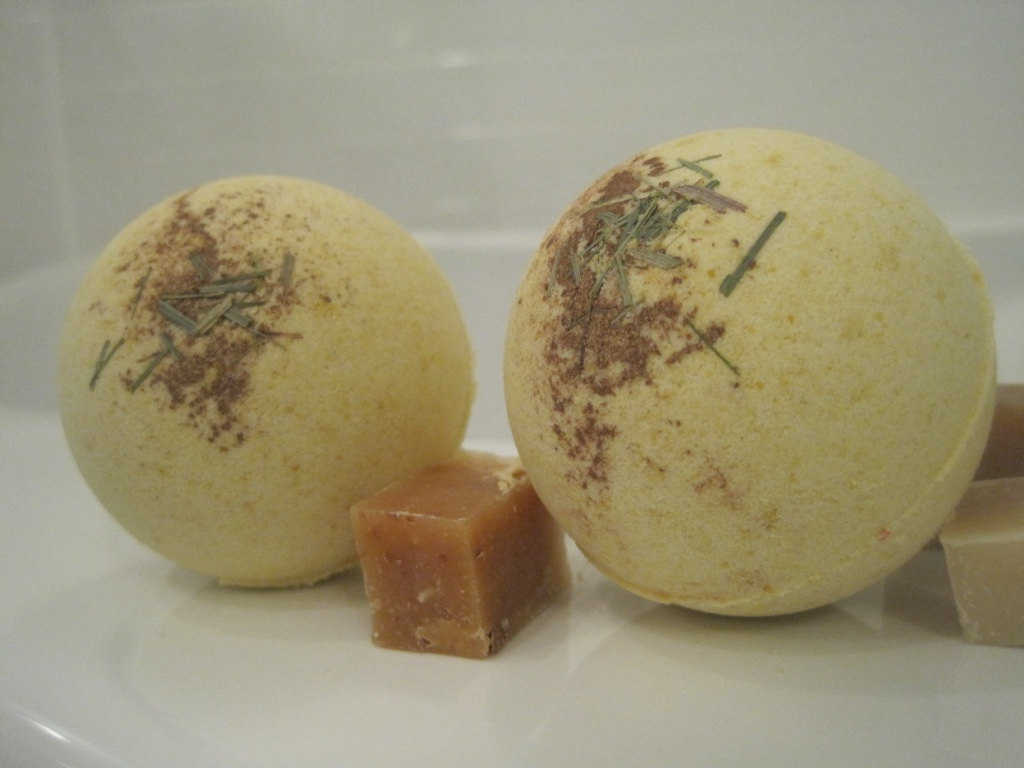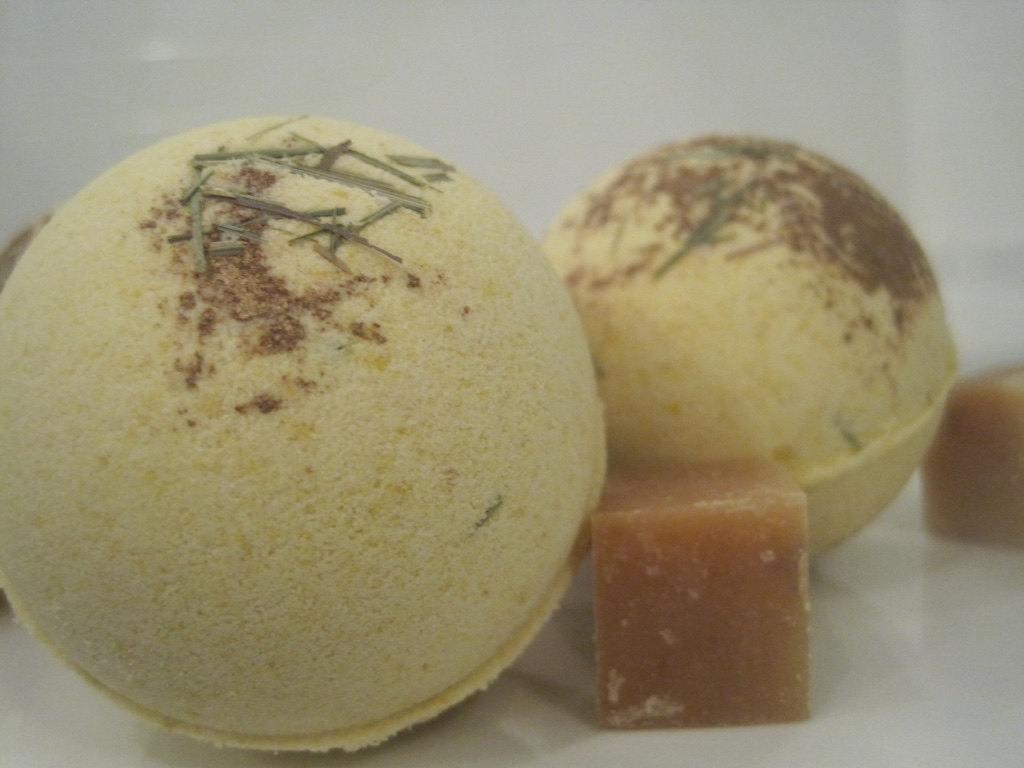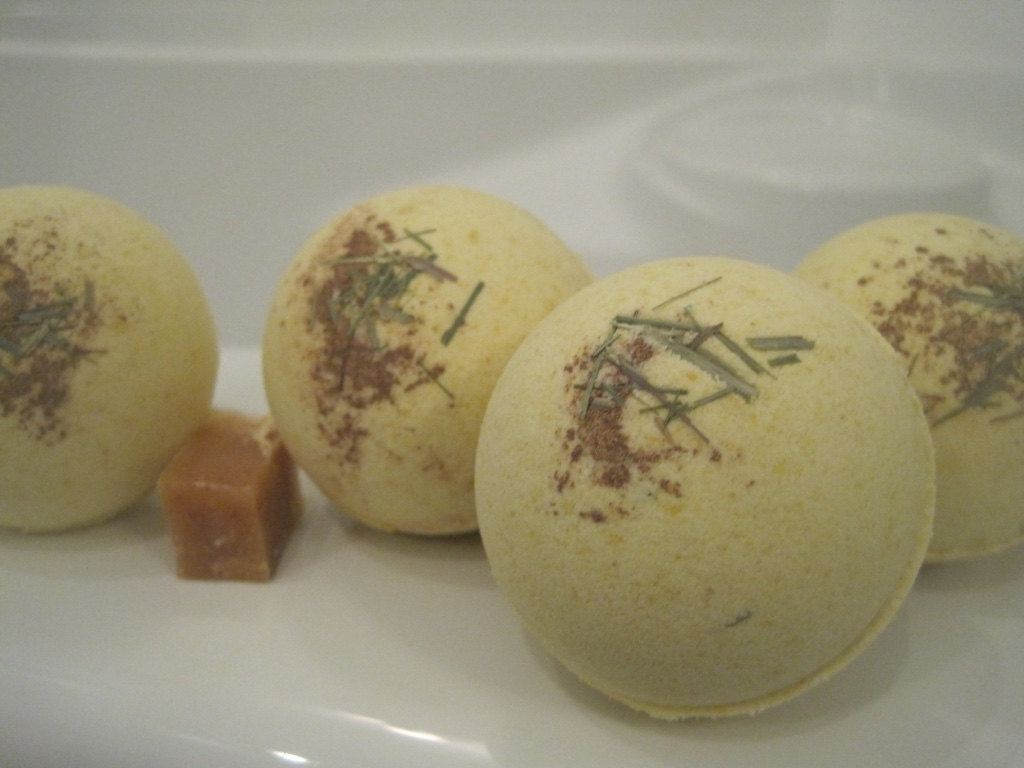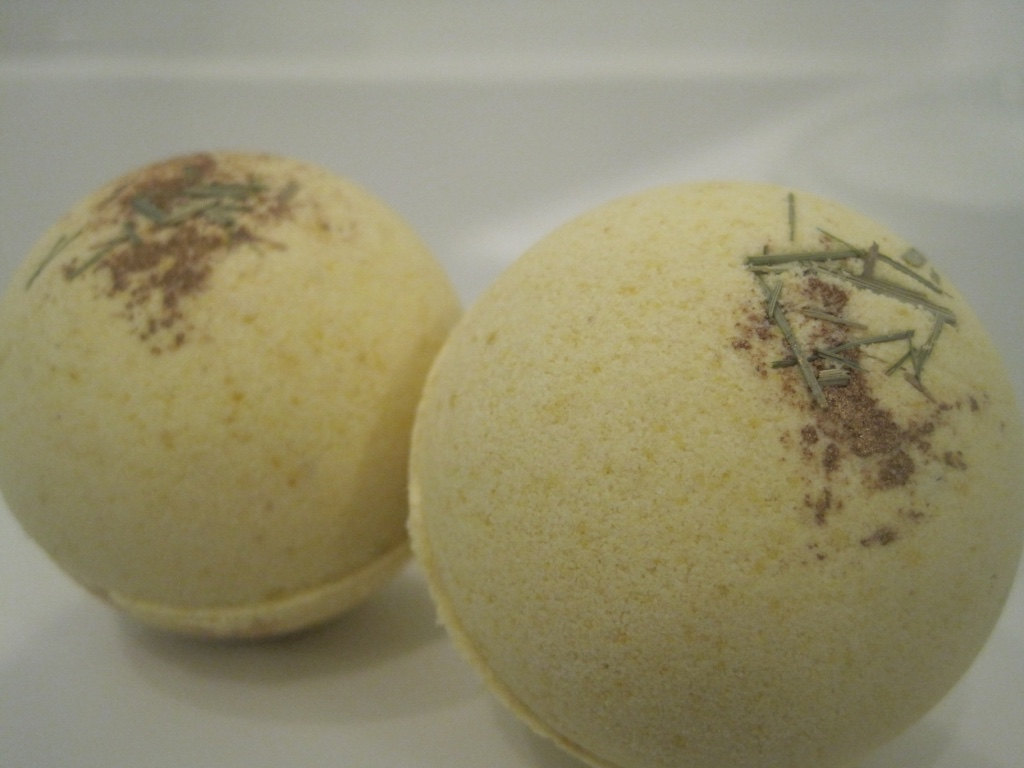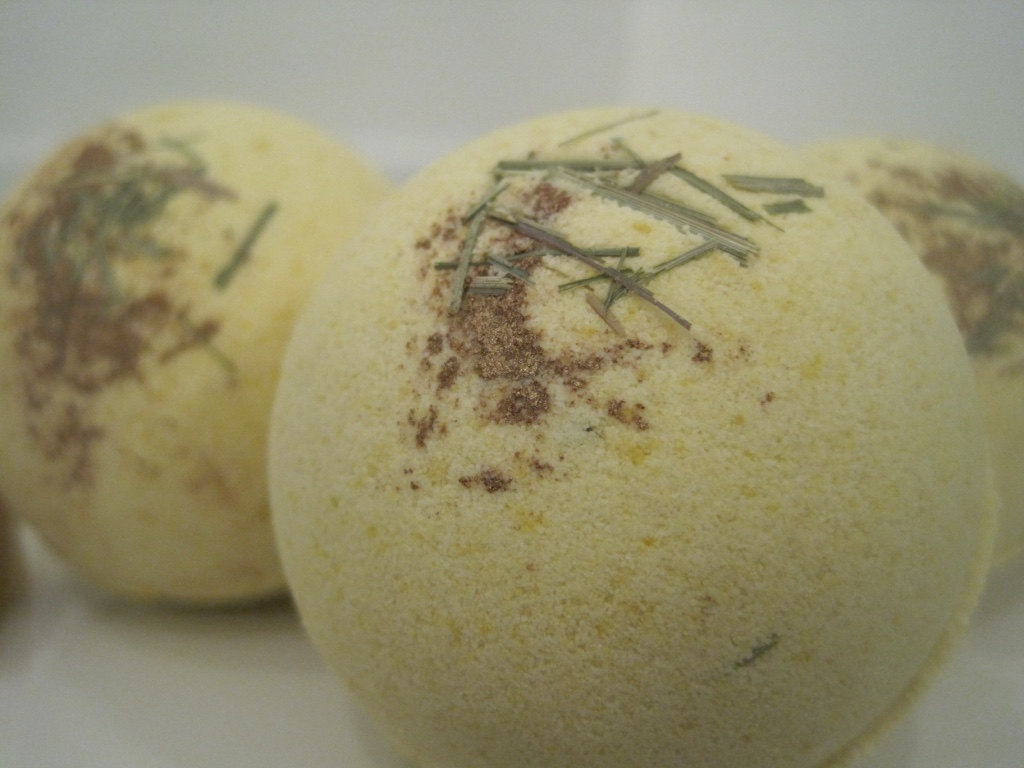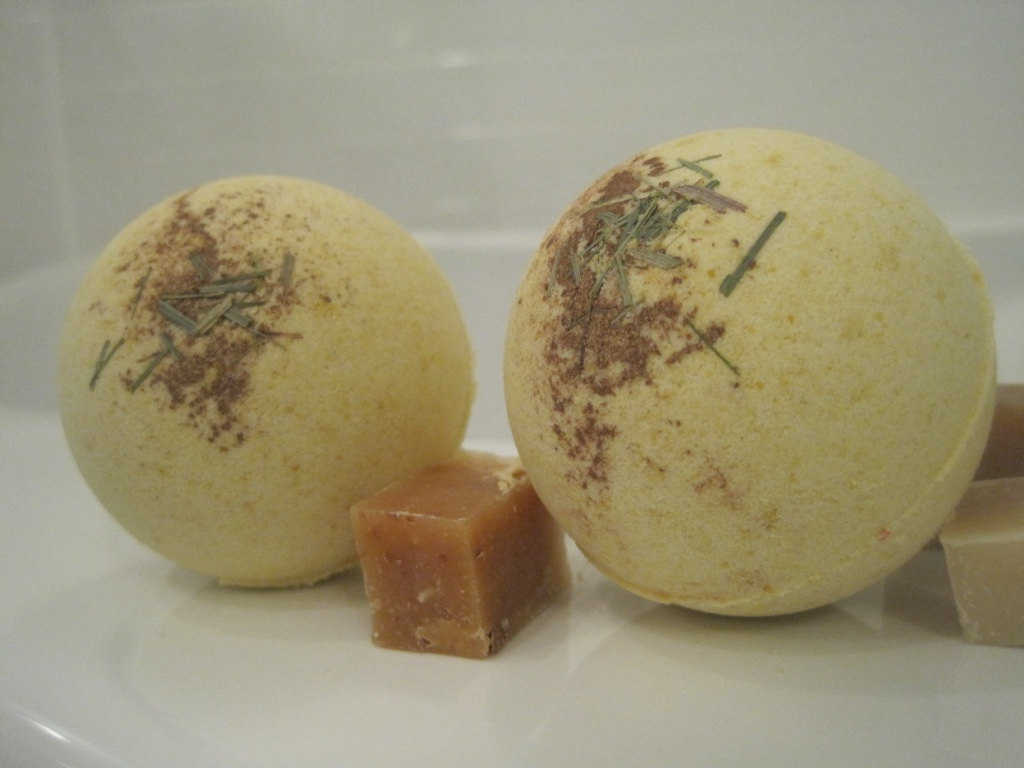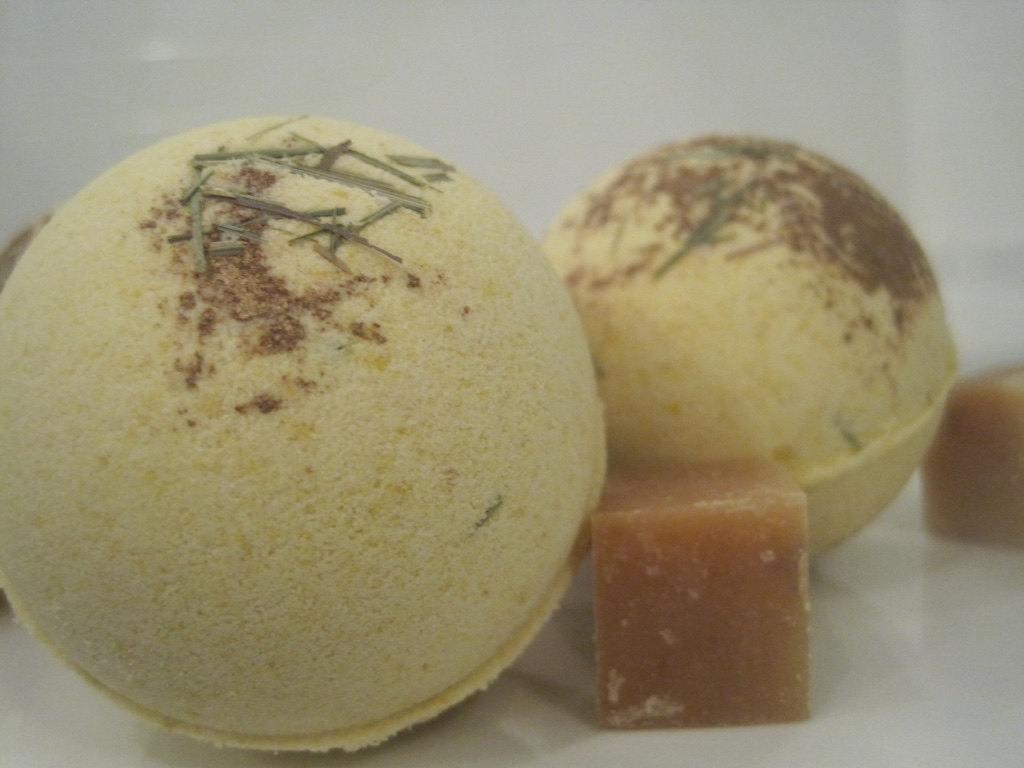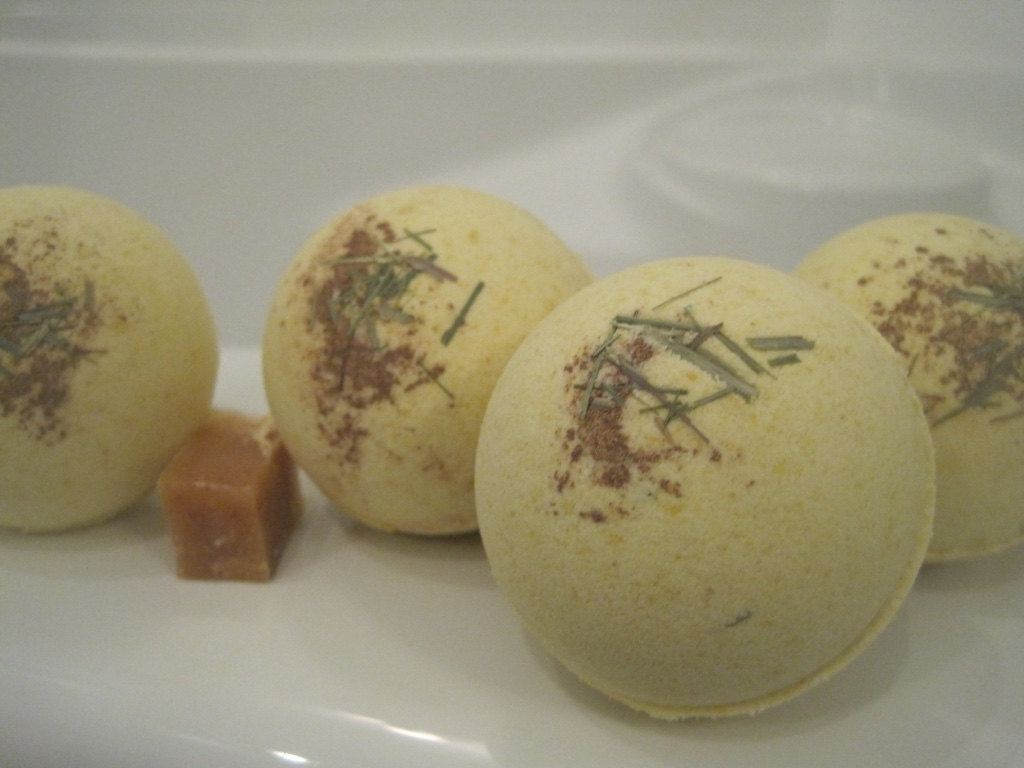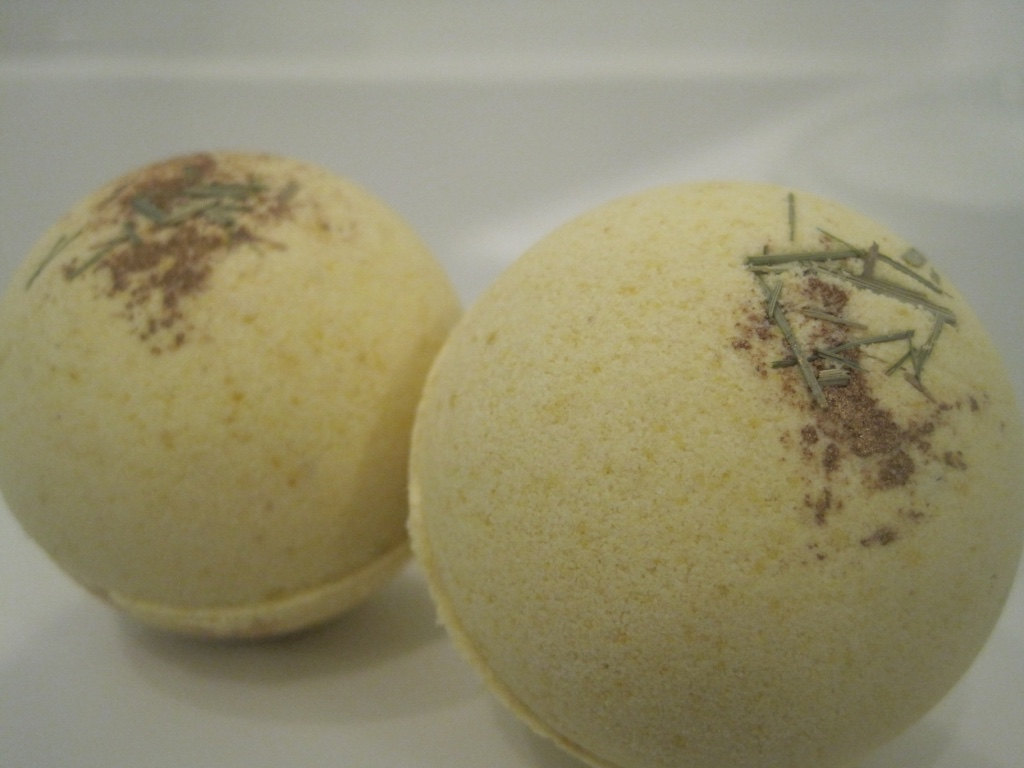 2 Lemongrass Bath Bombs - with Handmade Soap Inside
These bath bombs smell great! You won't know whether to use them or place in a bowl as an air freshener! My bombs contain a little handmade bar of soap inside. So, you toss one of these into the tub, it fizzles and bubbles for a few minutes, releasing wonderful lemongrass essence oil,color, a little shimmer of golden mica and moisturizing oils into the water. These bombs are topped off with a little bit of ldried lemograss for accent. When the fireworks are over, a little bar of handmade soap is floating around. Perfect size for for a bath or two.

This listing is for 2 lemongrass bath bombs.

Package is 7 oz. (202 grams) total.