Dragonfly & Bumble Bee Bath Bombs - with Insect Sponge Capssule Inside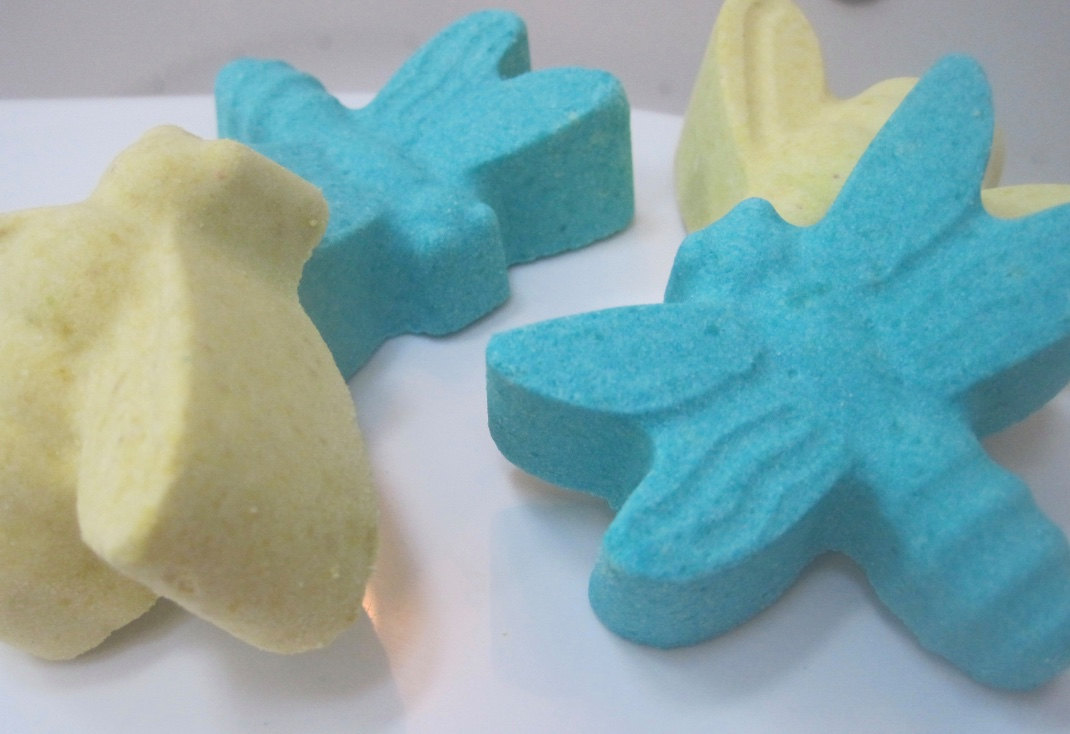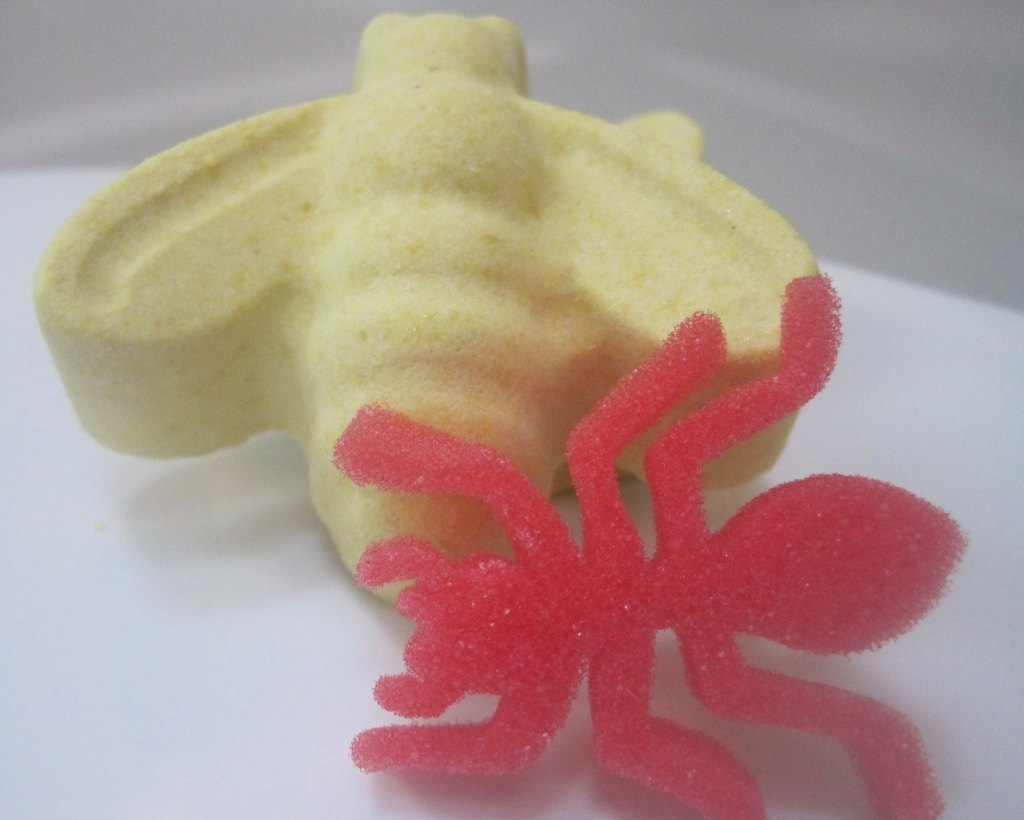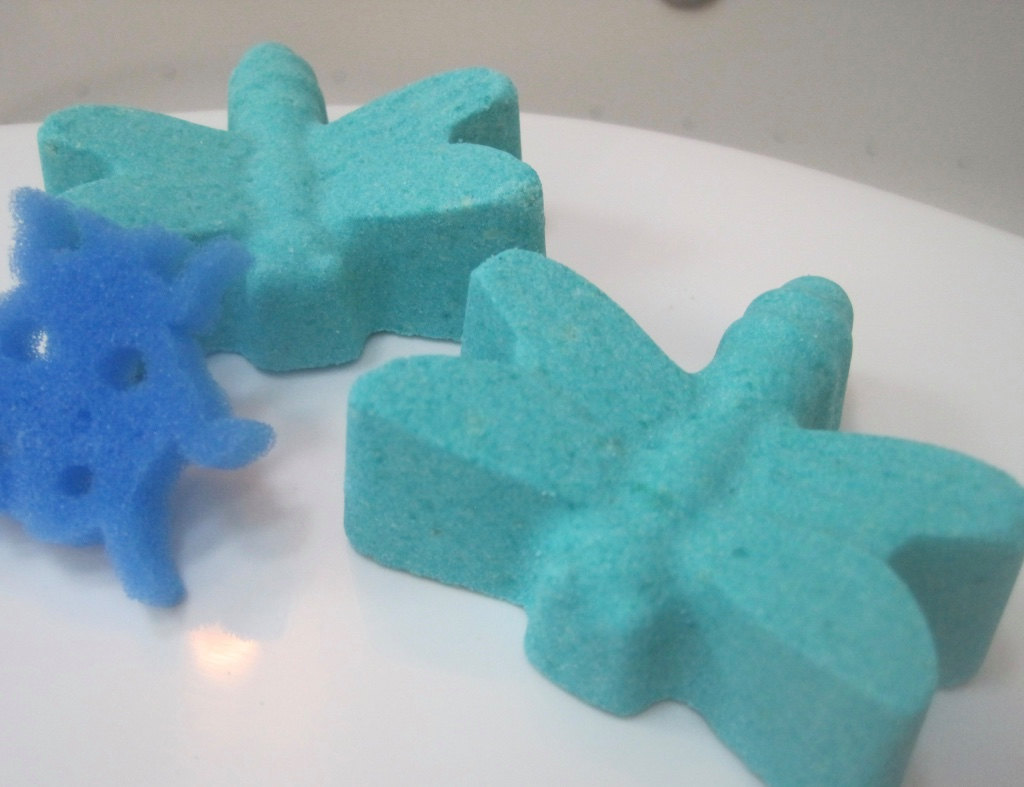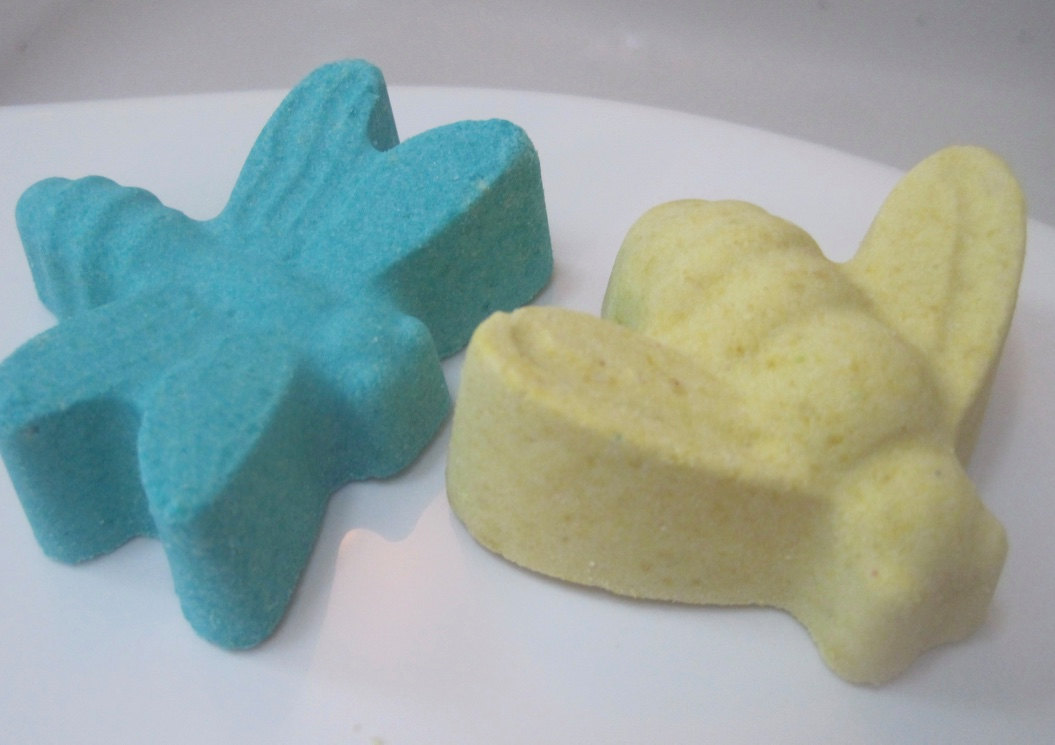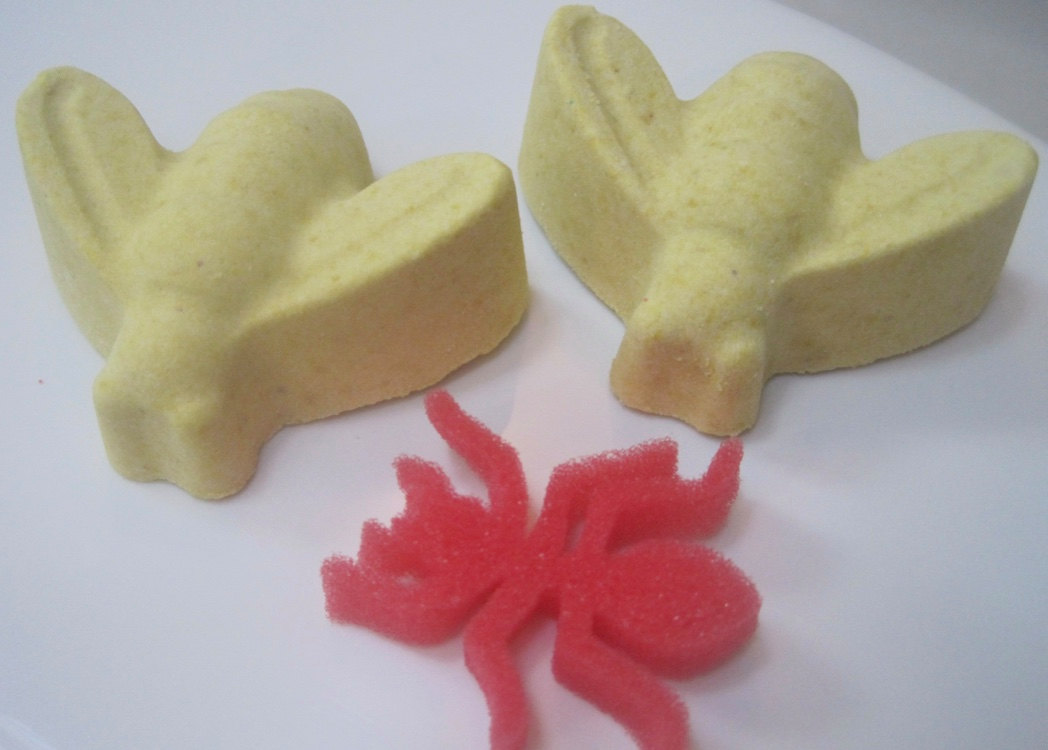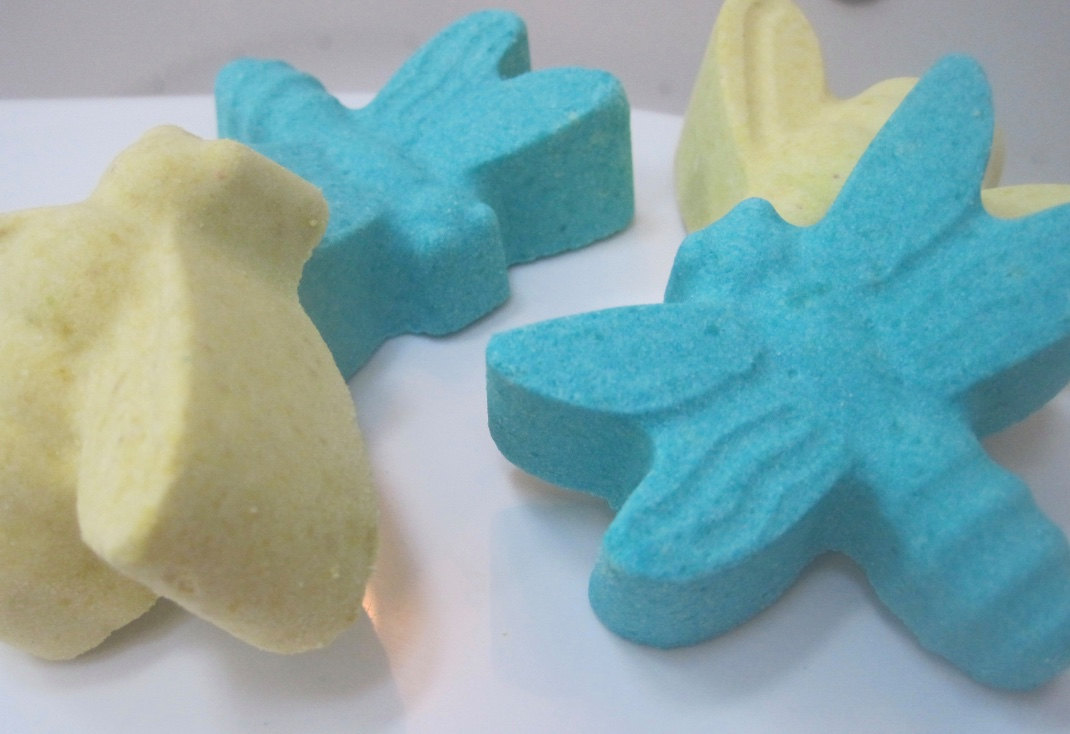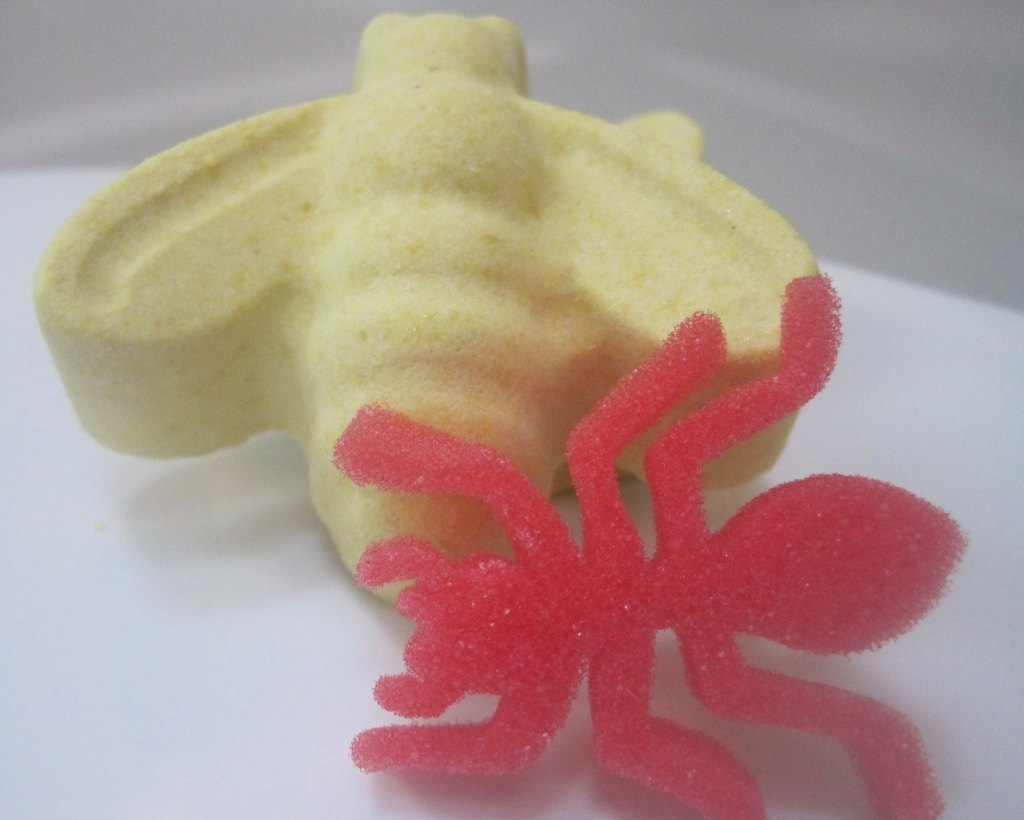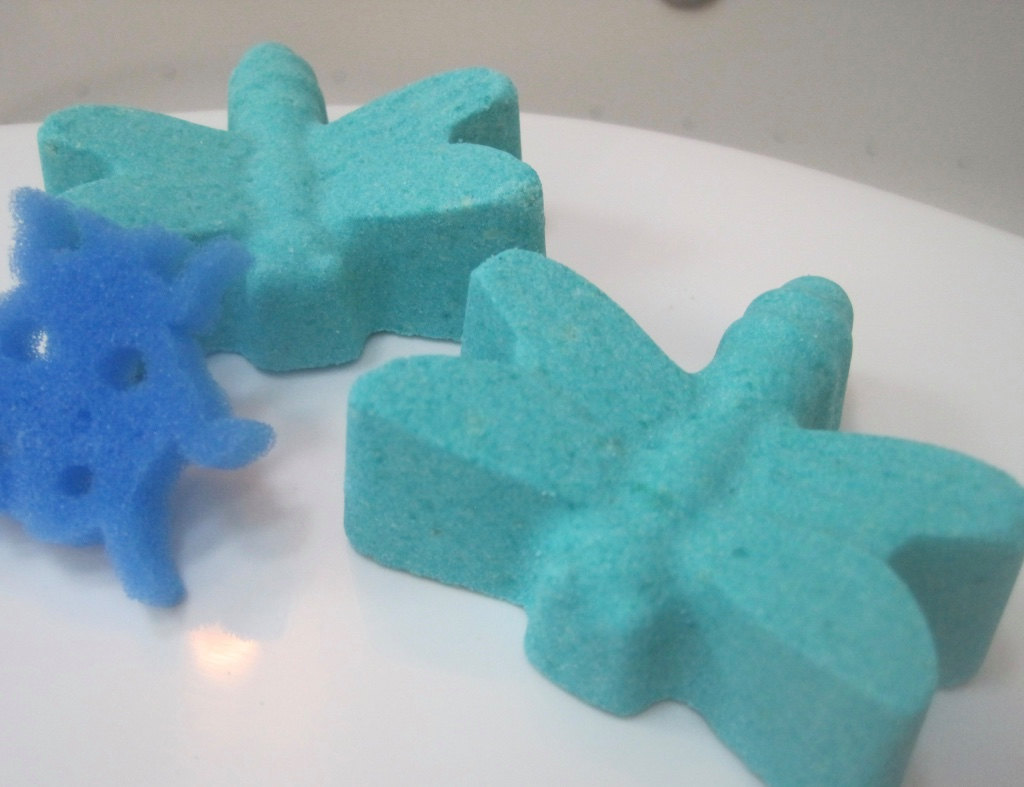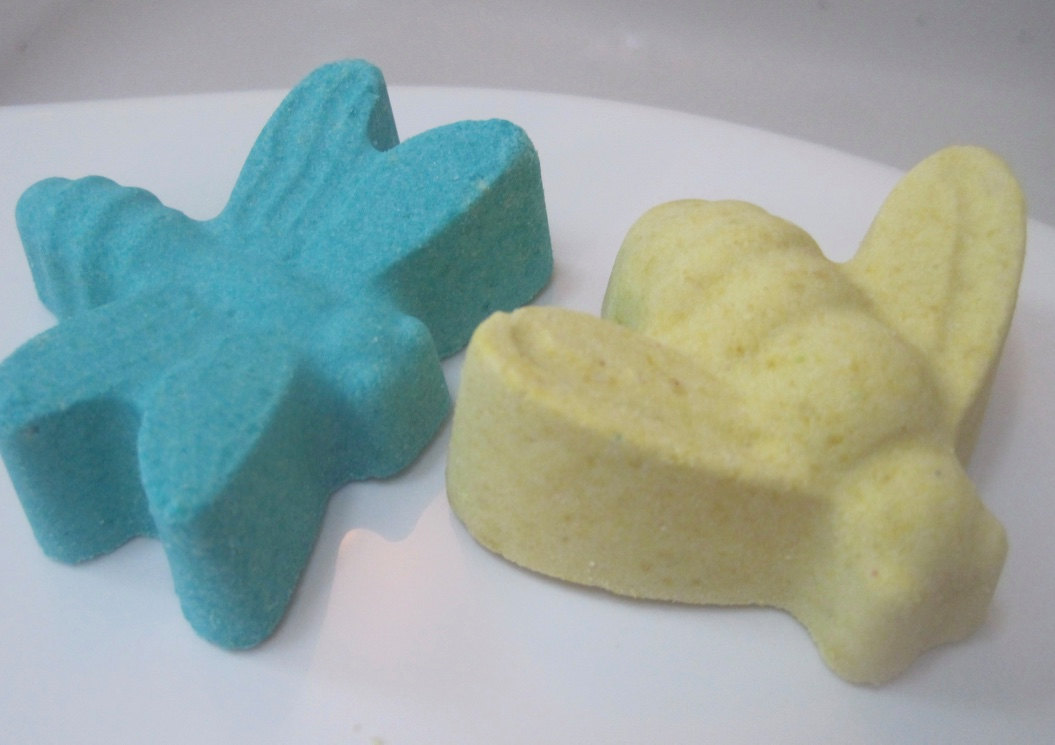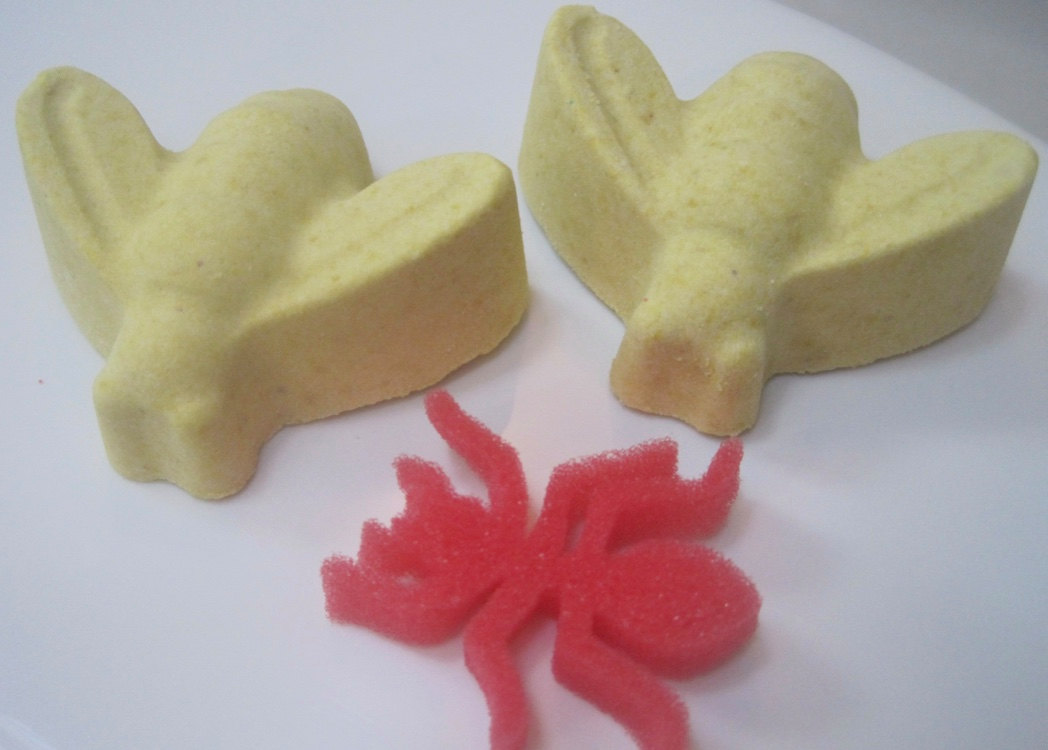 Dragonfly & Bumble Bee Bath Bombs - with Insect Sponge Capssule Inside
This listing is for one small insect bath bomb. Each bath bomb is approximately 2 1/2" x 2" x 1" and weighs approximately 2 oz. Dragonfly is scented with fruit loops fragrnace oil. The bumble bee is scented with honey essential oil. Inside of each of these bombs is a foam expandable capsule! These foam sponges are all shaped like insects So once the bomb is spent, there is a wee little foam toy floating in the tub. Always full of surprises!

Start a bath by tossing one of these bad boys into the tub, it fizzles and bubbles for a few minutes, releasing scent,color and vitamin E into the water.

Not only are these bombers good in the tub, they are great to leave in a bowl on the bathroom counter. I can smell these as I walk up the stairs. They do an excellent job of air freshening.

The bombs are individually shrink wrapped and then double wrapped as a set to insure safe shipping and to make the perfect presentation.

These are a unique stocking stuffer, party favor or special little something to brighten up a hard day.


****Disclaimer: Please read ingredients, do not use if you have any allergies. May leave tub slippery enter and exit with caution!!***

* Not recommended for children under the age of three. Toy can pose a choking hazard.

A Berwyn Betty exclusive - you wont find these anywhere else!