Large Camouflage Bath Bomb with Plastic Soldier Surprise Inside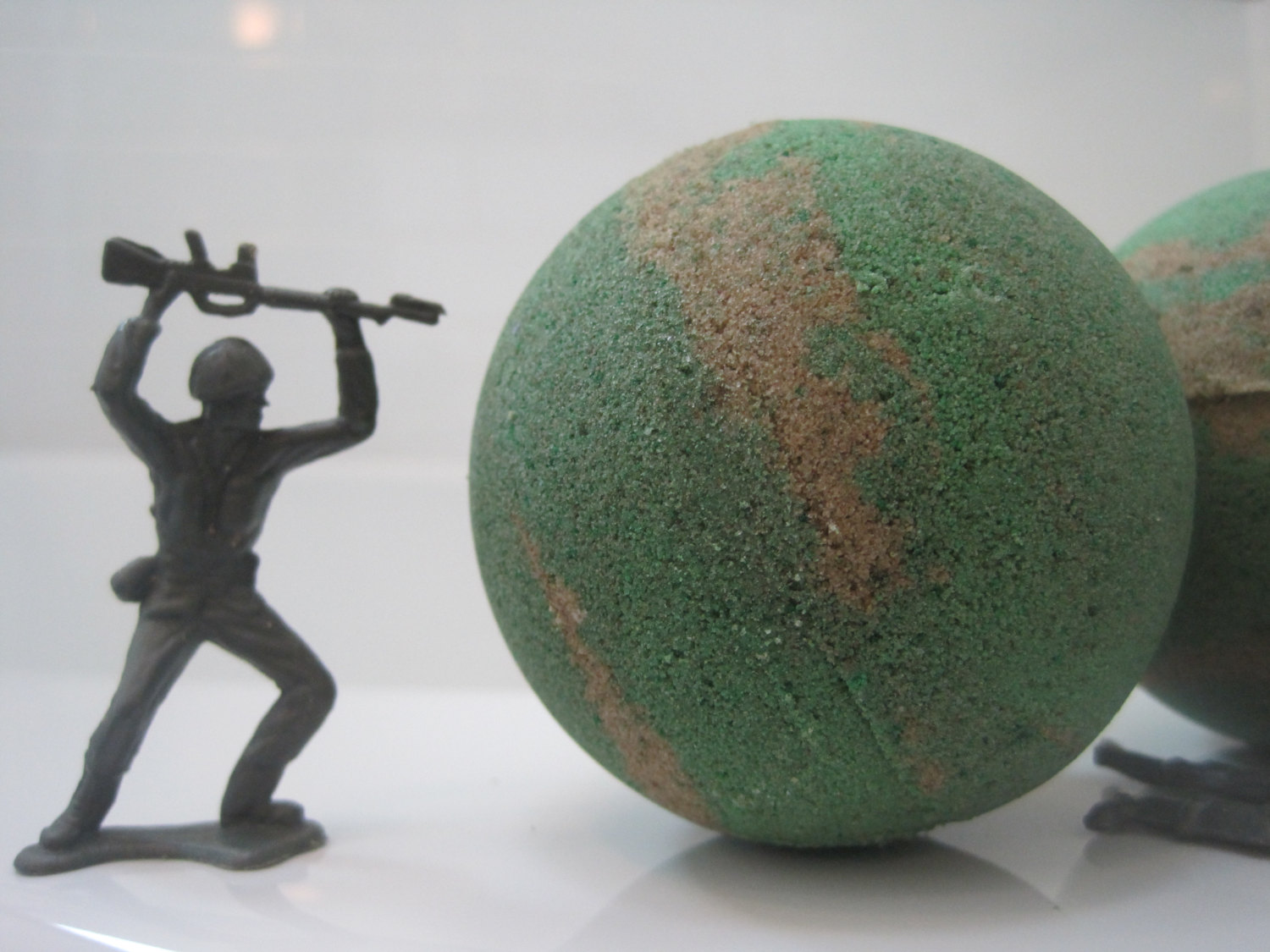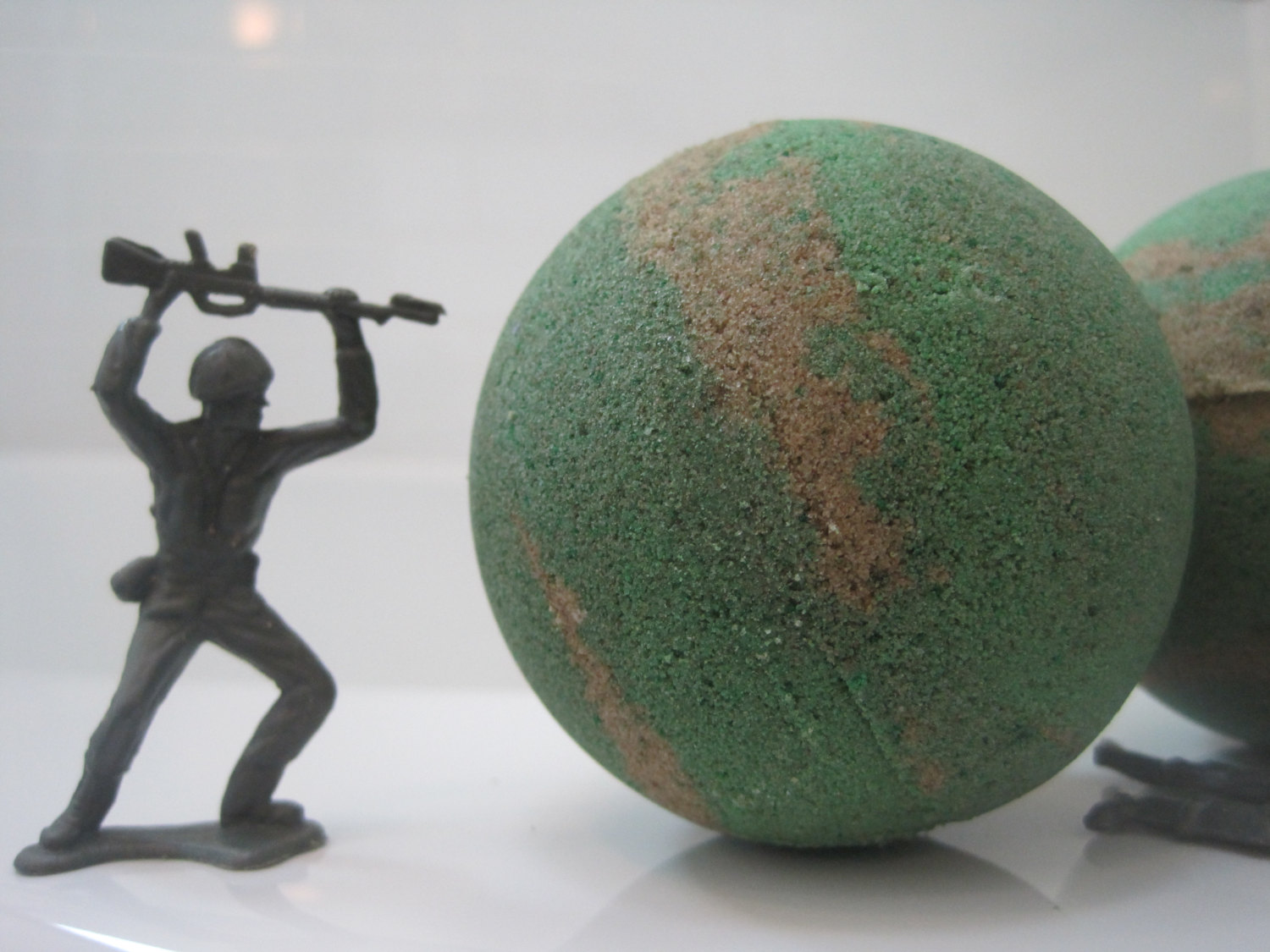 Large Camouflage Bath Bomb with Plastic Soldier Surprise Inside
This is a LARGE bath bomb (4" weighing in at 8.5 oz) and about the size of a standard baseball.

This bath bomb is birthday cake scented. The bomb is three tones of olive drab - just like camouflage.

Your little sport will love the fizz and bubbles that go on for about 5 minutes,when one of these is lobbed into the tub. It's like a very cool chemistry experiment. As these "fireworks" occur, color, scent and moisturizing oils are released into the tub. After all of the fizzle and fireworks of submerging one of these bad boys into a tubful of water is over, your little guy is left to find the surprise inside - a standard sized plastic soldier!

Boys love bath bombs just as much as girls -- just not pink and sparkly and princess-y. These are perfect for rough-em' tough-em' boys. A bath bomb with kick and attitude! Perfect for army enthusiasts of all ages. Great party favor!