3 SUPERHERO Bath Bomb HEADS - individually wrapped with superhero toys inside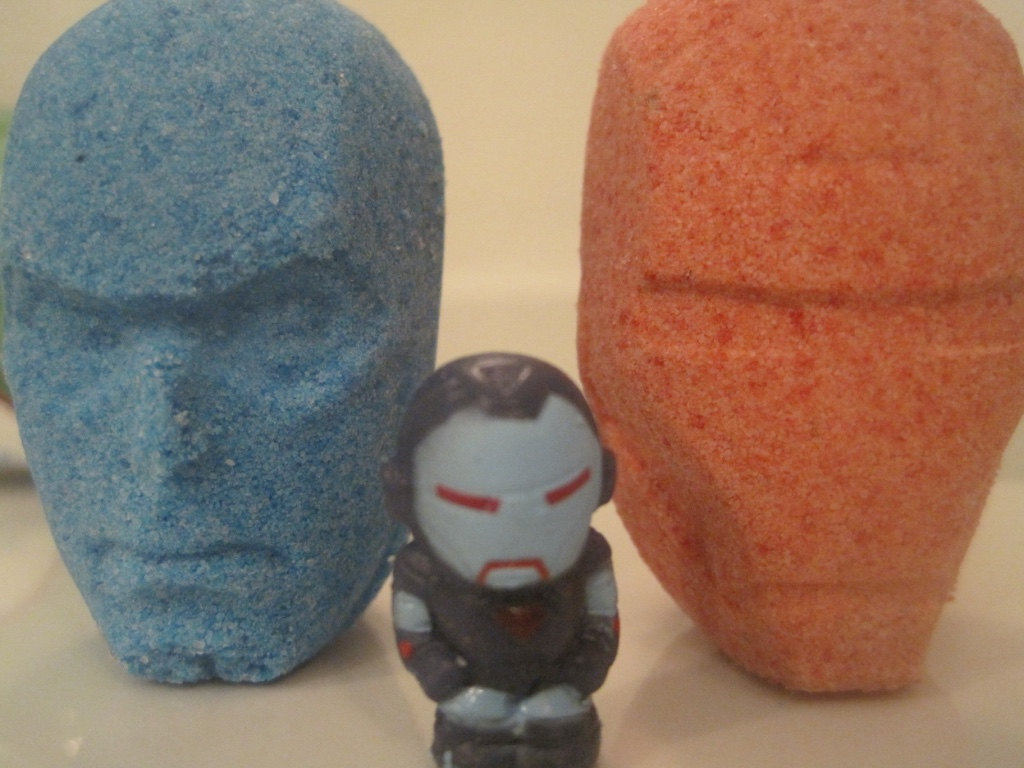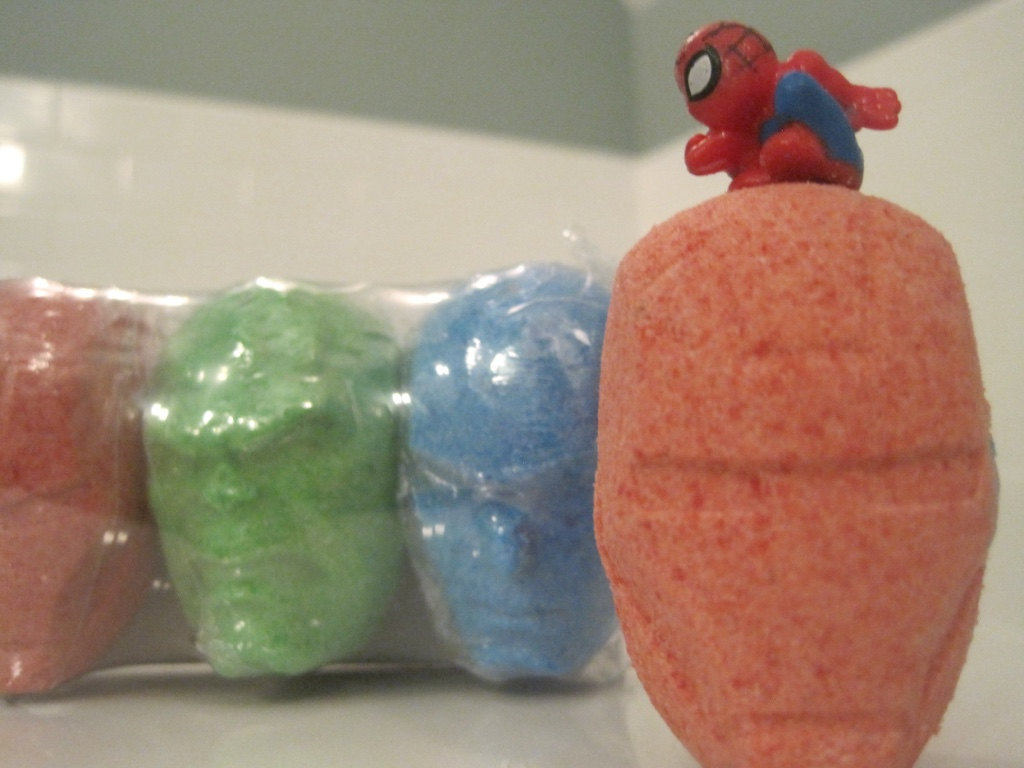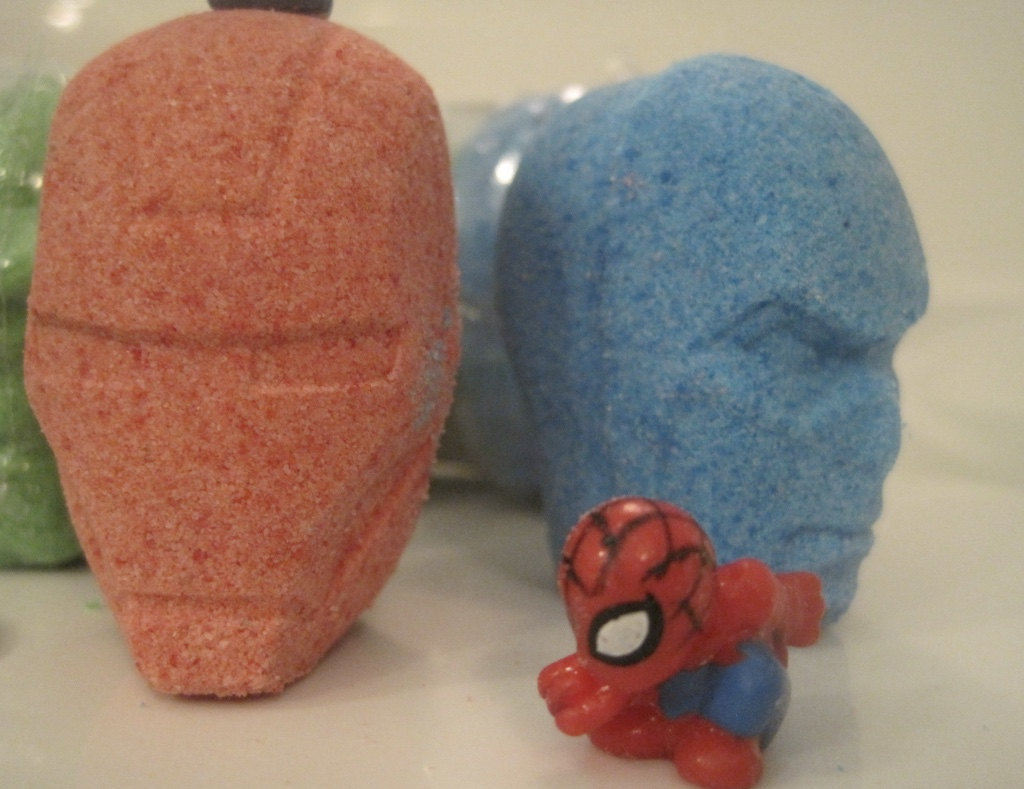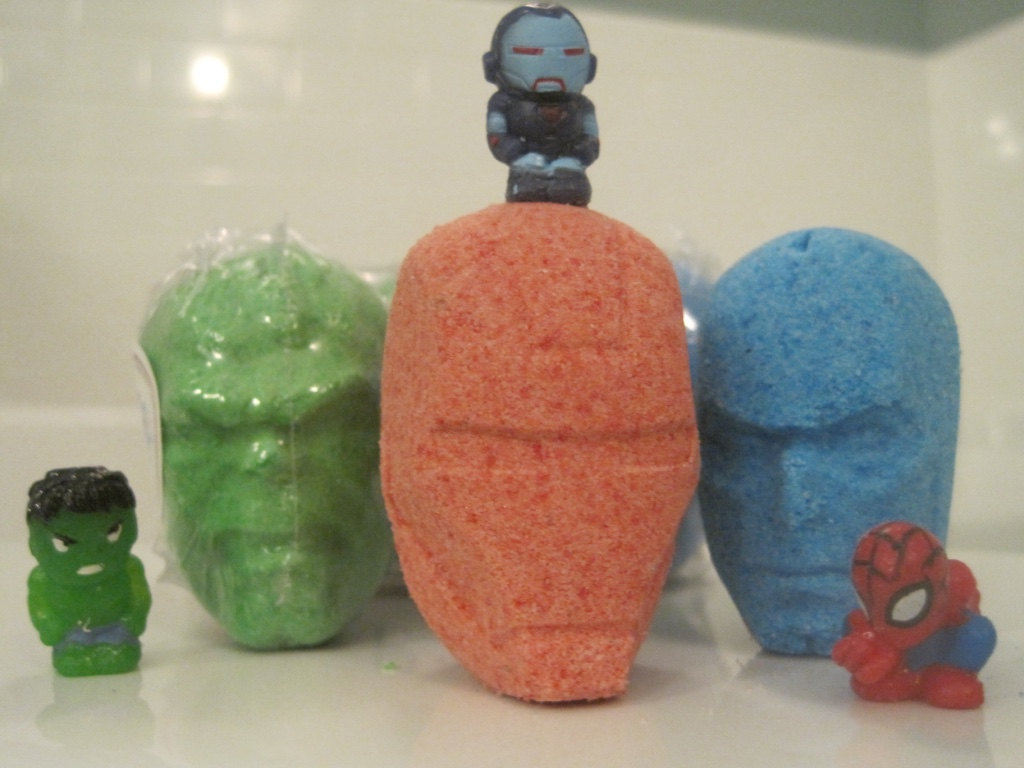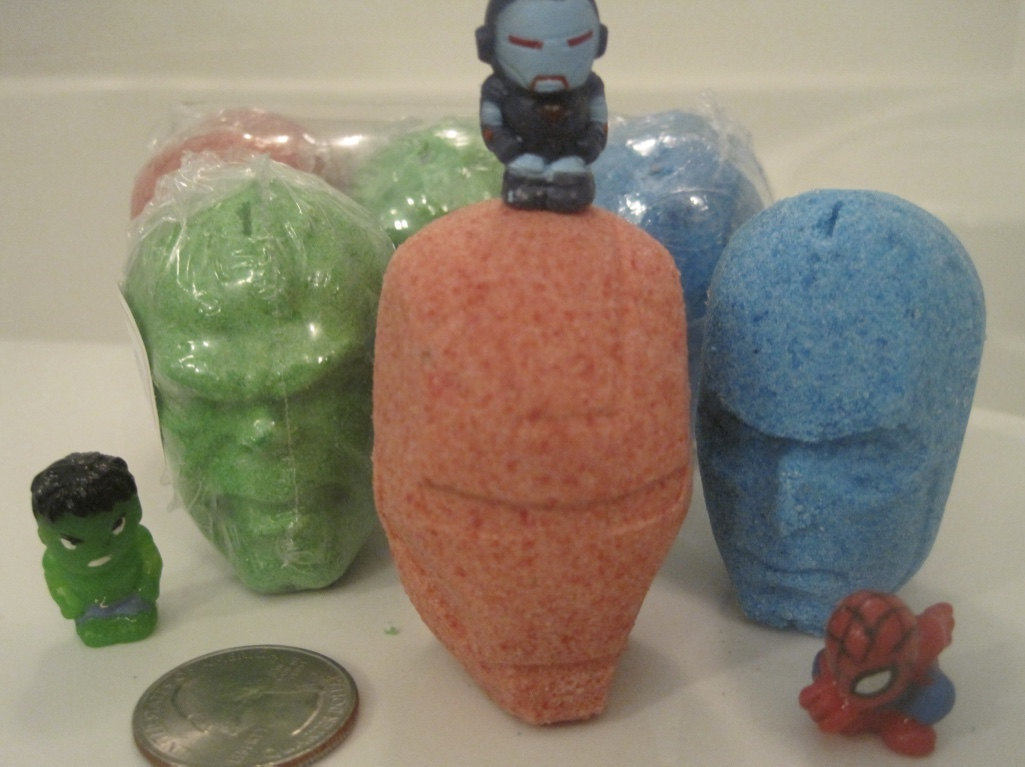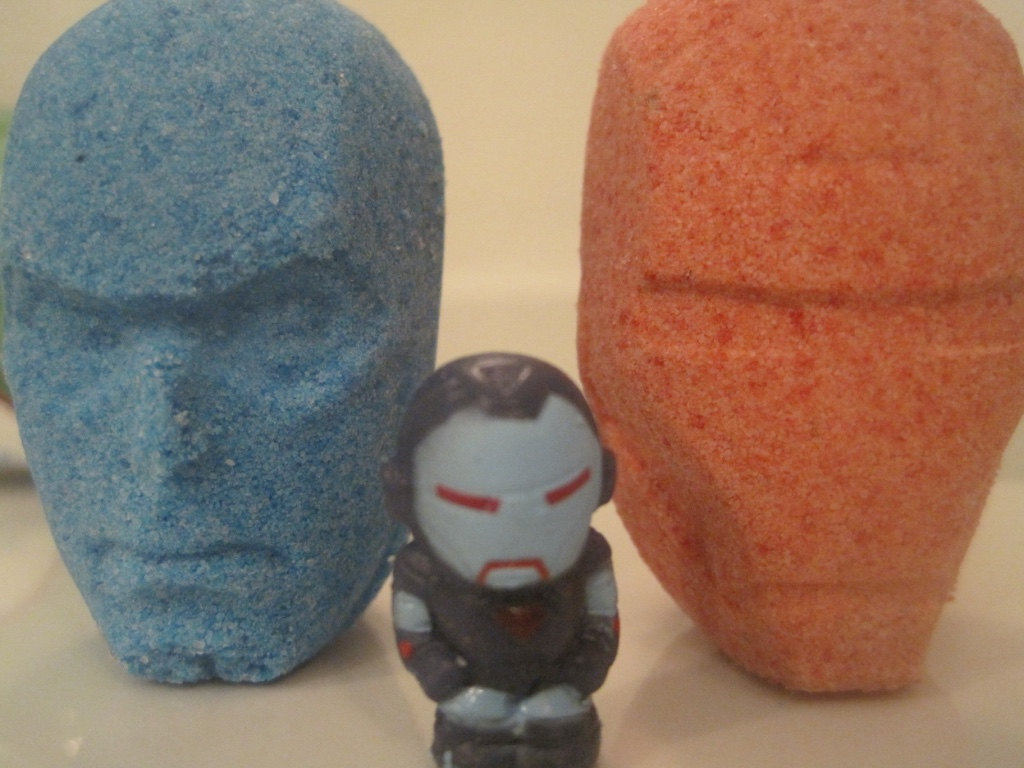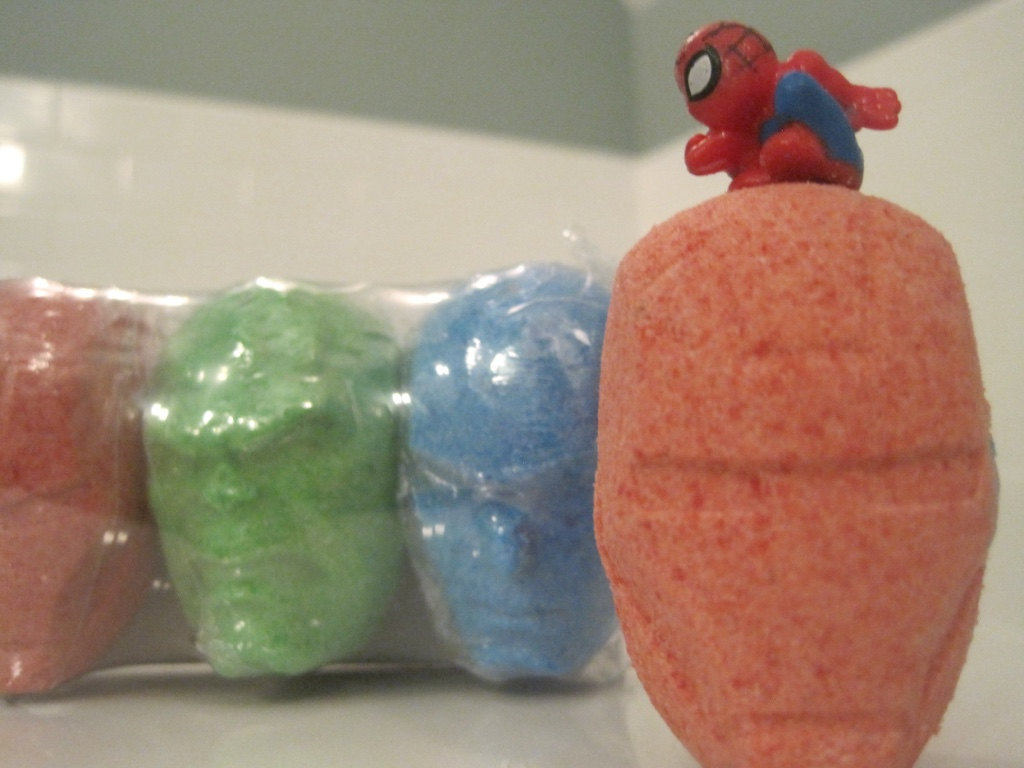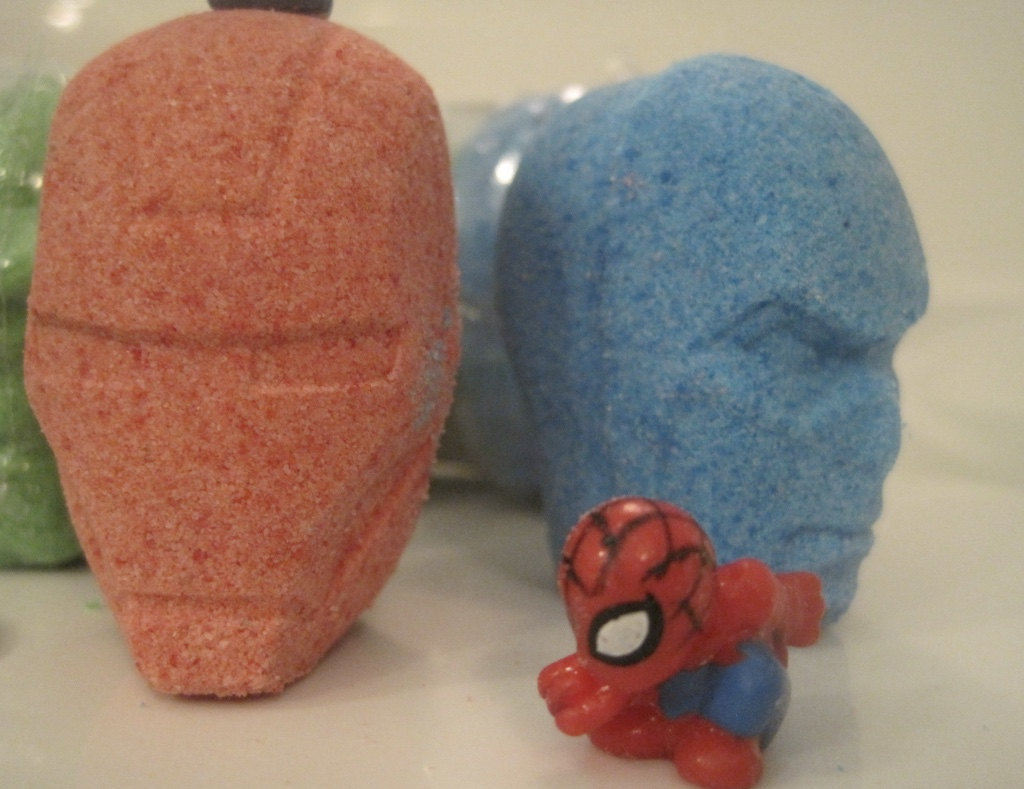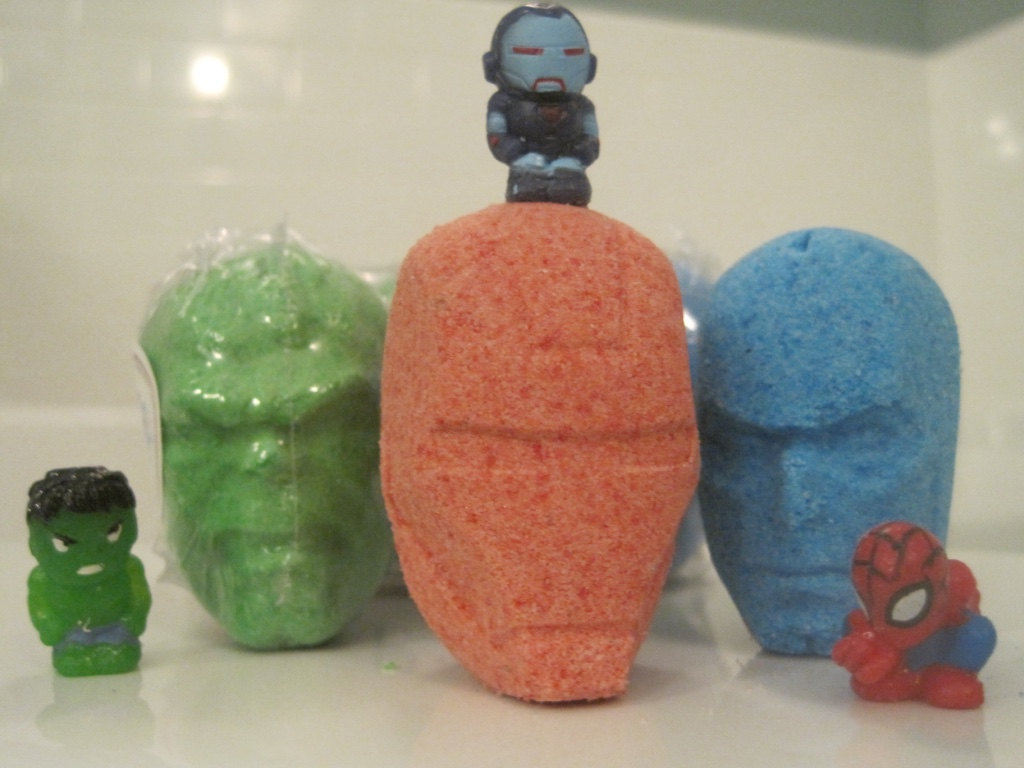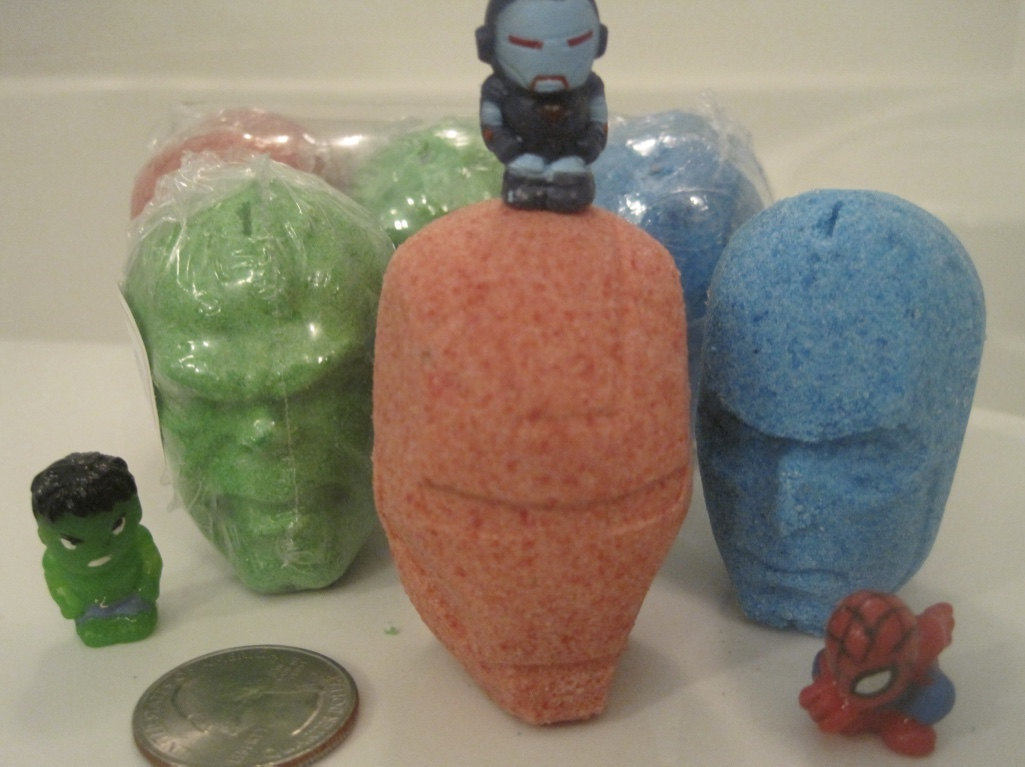 3 SUPERHERO Bath Bomb HEADS - individually wrapped with superhero toys inside
This listing is for 3 awesome litle bath bombs - each a different color and scent - individually wrapped and labeled with ingredients. The set of 3 is then double shrink wrapped for freshness. Each set contains a blueberry blue Captain America, a lime green Hulk and a cherry red Iron Man. Inside of each of these little bombs is a superhero Squinkie toy. Toys are random -cannot be requested -sorry.

Start a bath by tossing one of these bad boys into the tub, it fizzles and bubbles for a few minutes, releasing scent,color and nourishing vitamin E into the water. AS the bomb melts away, the little toy starts to appear!
These are perfect for party favors, Easter baskets, stocking stuffers or a small little something to brighten up a day. Good for superhero enthusiasts and bath lovers of all ages!

I am happy to take custom orders for individually wrapped bombs for party favors - any number, any color any scent - just convo me.

2 oz. each. This set measures approximately 4" x 2" x 2"

* Not recommended for children under the age of three. Toy can pose a choking hazard.

Disclaimer:
All toys are purchased at retail price to create a finished product. Berwyn Betty is not affiliated with the companies that create these toys. Berwyn Betty does not own the rights to any licensed toys in our products. The rights belong to the companies that own the trademark/rights. WE are not affiliated with Marvel or Squinkies. All toys are authentic.

****Disclaimer: Please read ingredients, do not use if you have any allergies. May leave tub slippery enter and exit with caution!!***

A Berwyn Betty exclusive - you wont find these anywhere else!