Kid Bomb Gift Box - You Choose 12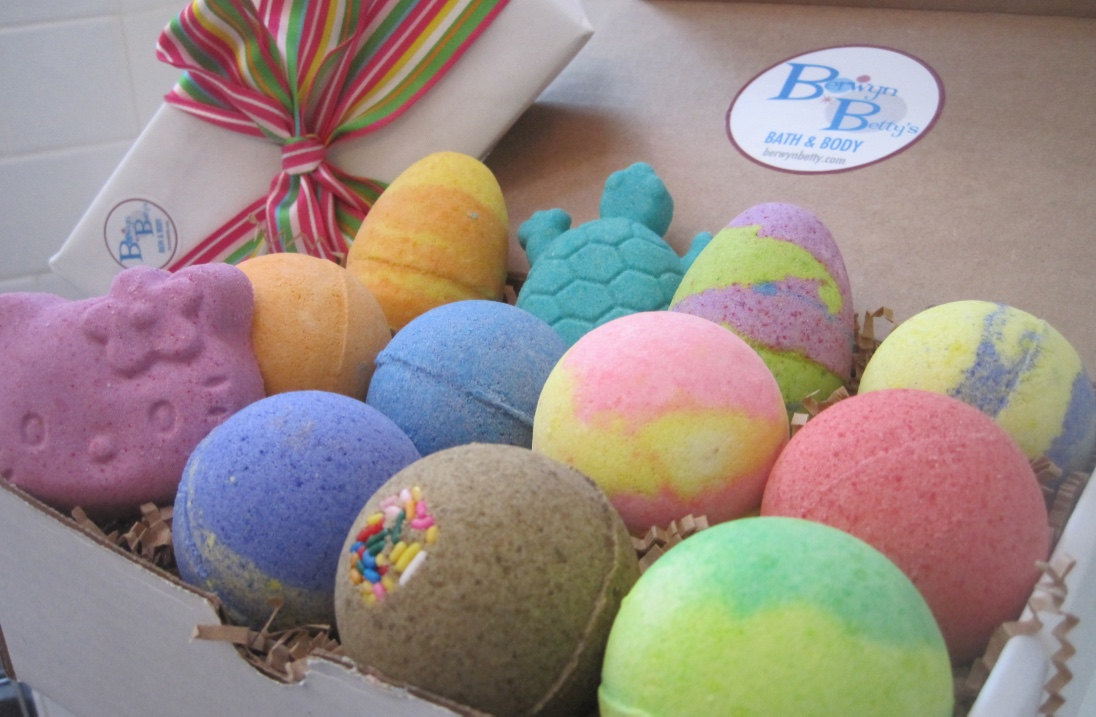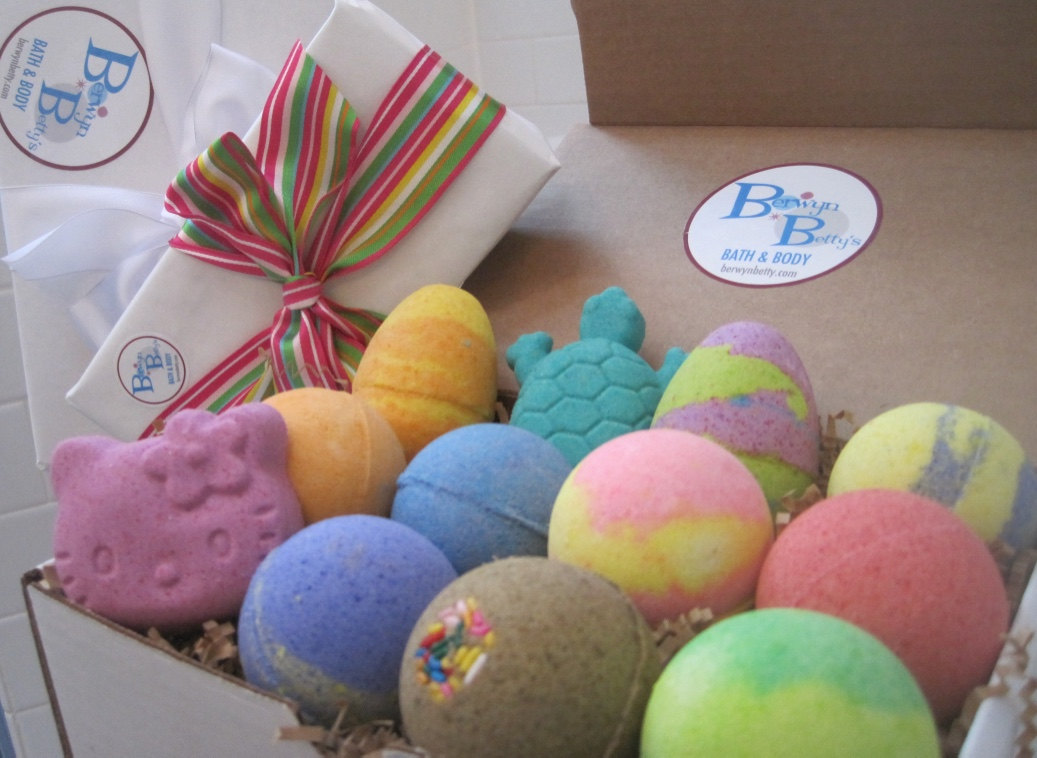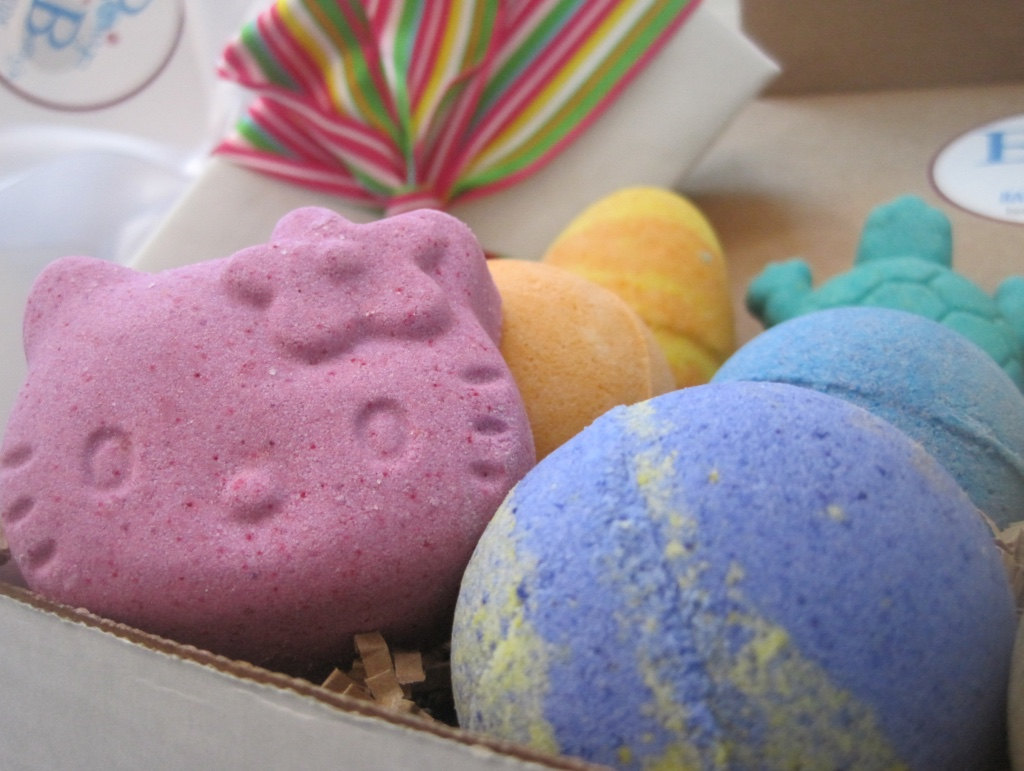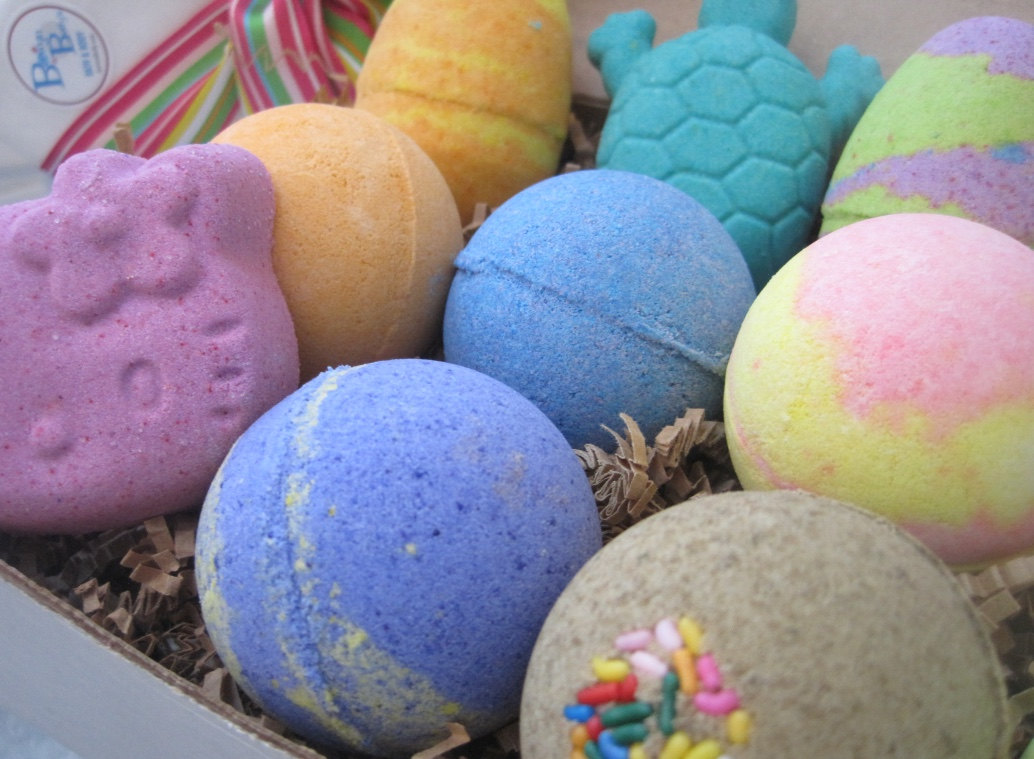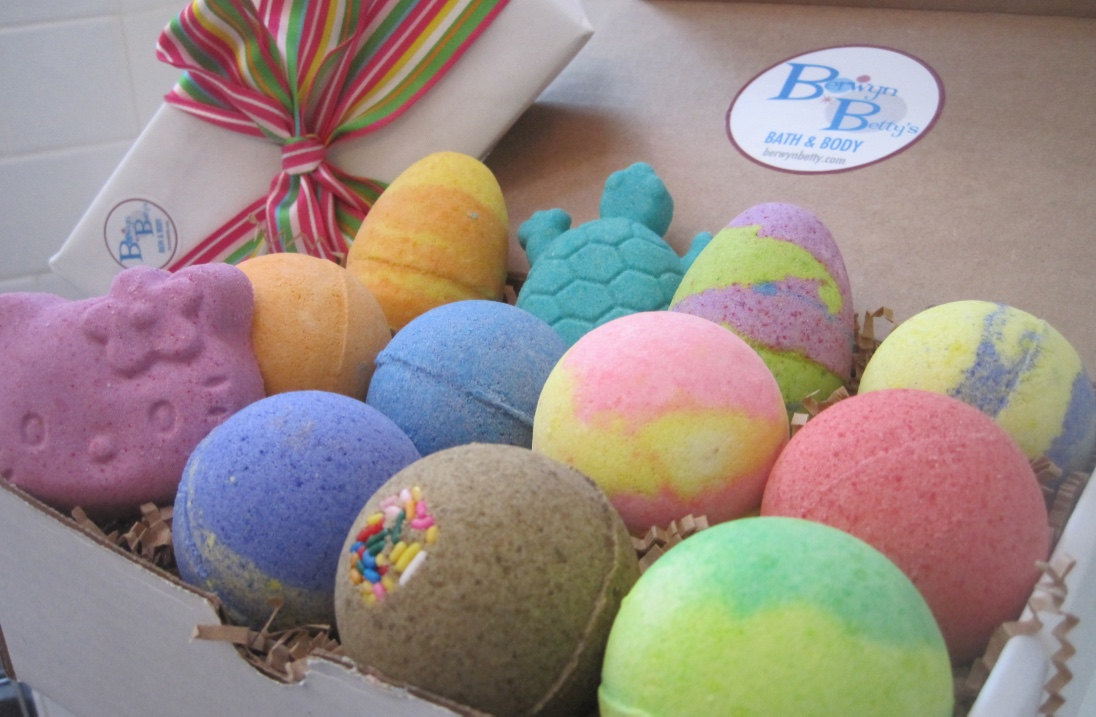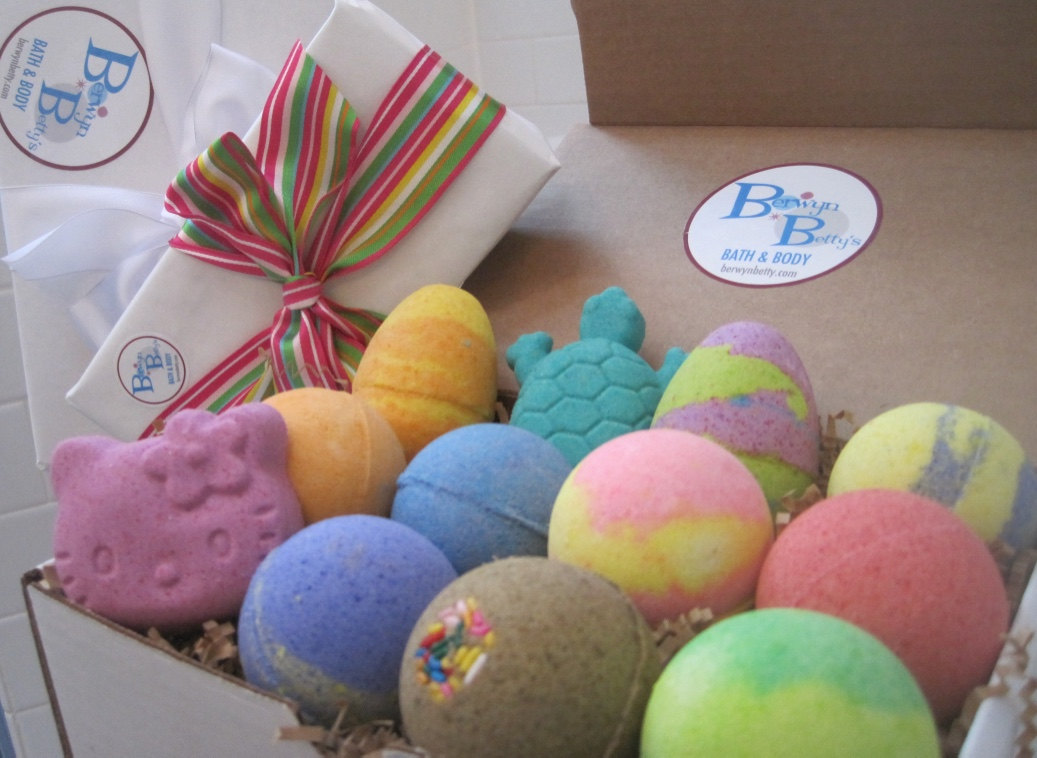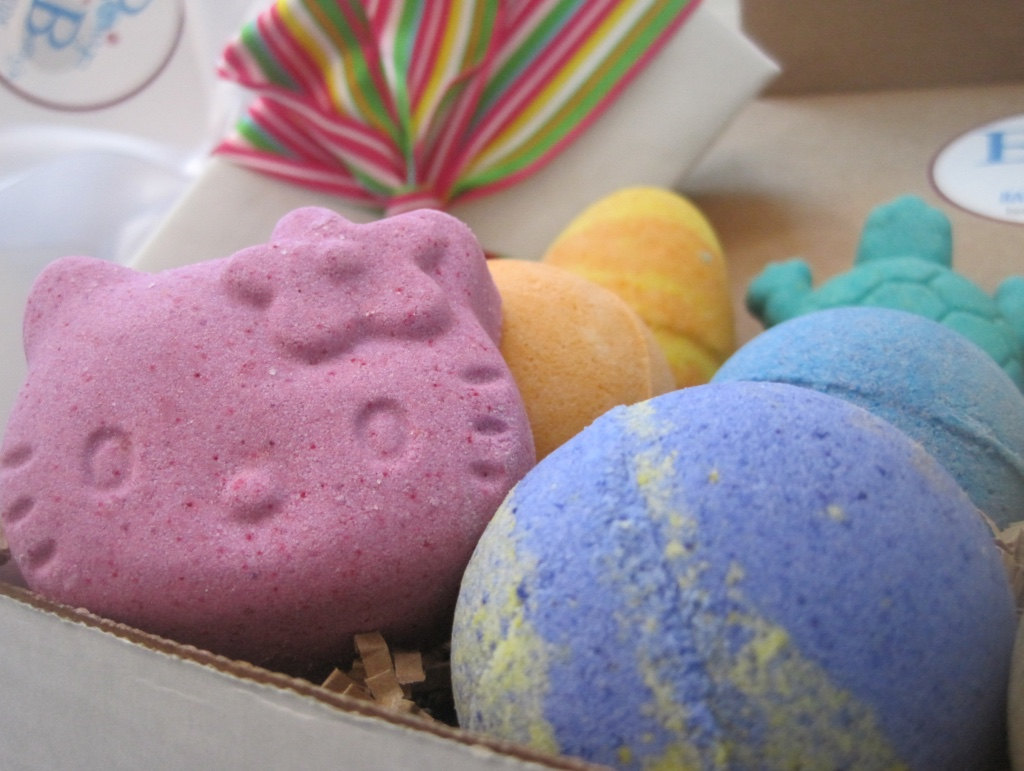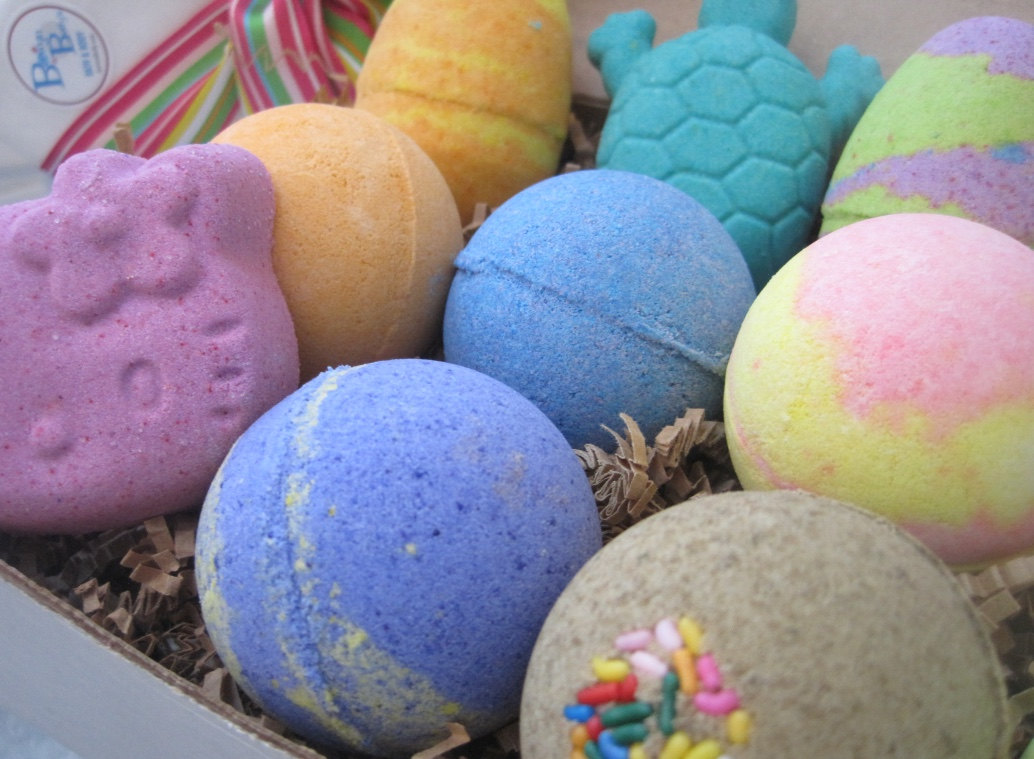 Kid Bomb Gift Box - You Choose 12
A sampler of some of my favorite kid bombs. These bath bombs smell great! You won't know whether to use them or place in a bowl as an air freshener! My bombs contain a little surprise- either a novelty soap, expandable sponge capsule or plastic toy. So, you toss one of these into the tub, it fizzles and bubbles for a few minutes, releasing wonderful essential or fragrance oil, color and moisturizing oils into the water. When the fireworks are over, a little surprise is floating around.

This listing is for 12 kid bath bombs from the offerings listed below. Choose any combination of 12. Easy affordable gift that is sure to please your bath lovers.


Choose from (up to 12):

Cherry ball with UFO soap
Mini man soap - lemon, orange, cherry, grape
Blueberry blue alien ball
Minion balls with minion toy
Raspberry lemonade with mini man soap
Orange Goldfish with sponge capsule inside
Star shaped superhero bomb with Superhero inside
Ninja star with ninja inside
Darth Vader bomb with figure inside
building brick bomb with foam capsule inside
Crown bomb with princess inside
Butterfly bomb with foam capsule
Shopkin bomb with Shopkin toy inside
Mine craft bomb with Minecraft toy inside
Gingerbread bomb with gingerbread boy soap inside
Alligator bomb with foam capsule inside
Octopus bomb with foam capsule inside
Alien egg with glow in the dark alien toy inside
Star wars character bombs with Star Warts figurine inside
Flower bomb with figurine toy inside

If no choices are given, I will make a nice mixture for you. Feel free to indicate boy or girl or mix of both.

Please note- these pose a choking hazard - not recommended for children under the age of three.