2 Pineapple & Coconut Scented Bath Bombs - with Handmade Soap Inside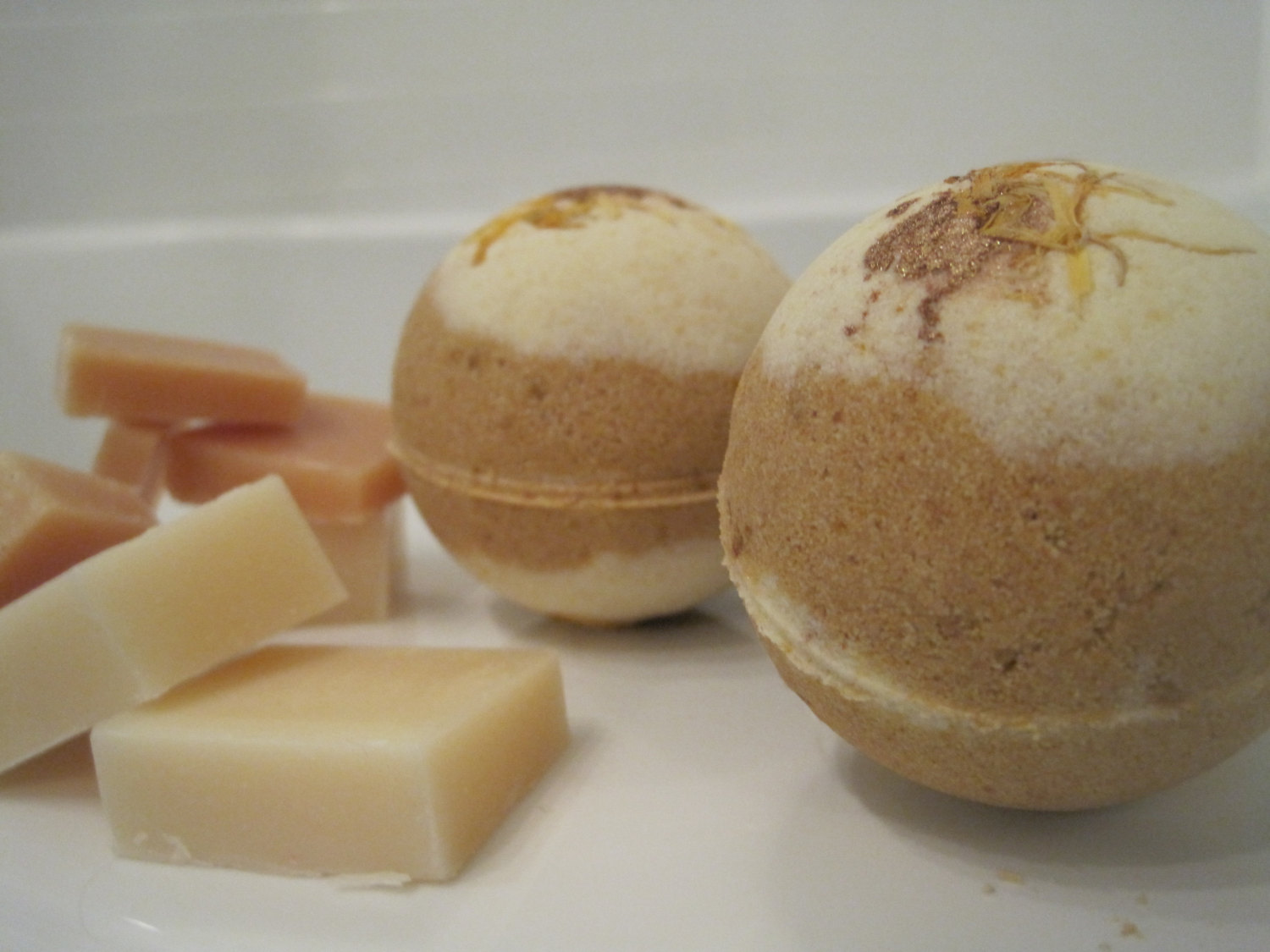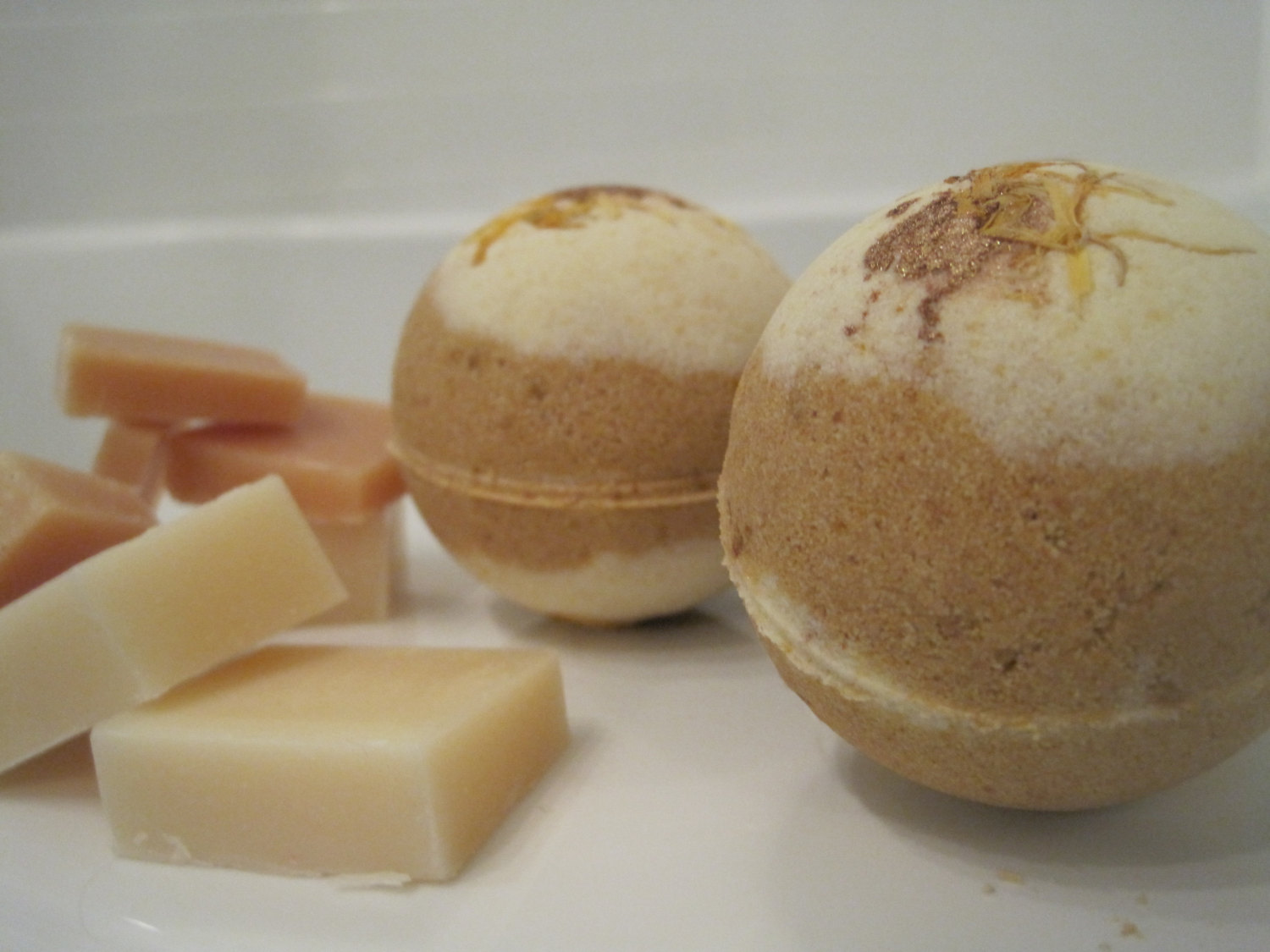 2 Pineapple & Coconut Scented Bath Bombs - with Handmade Soap Inside
These bath bombs smell like a fruity Pina Colada! Wonderful! These bombs are 2 toned - ivory and tan - with accents of golden shimmering mica, and topped off with a sprinkling of dried Calendula petals. You won't know whether to use them or place in a bowl as an air freshener! My bombs contain a little handmade bar of soap inside. So, you toss one of these into the tub, it fizzles and bubbles for a few minutes, releasing wonderful fragrance oil, color, a shimmer of mica and moisturizing oils into the water. When the fireworks are over, a little bar of handmade soap is floating around. Perfect size for for a bath or two.

This listing is for 2 two pineapple coconut bath bombs. Happy to take special orders or volume orders.

Perfect little something for Mother's Day. Great to have on hand for hostess gift or last minute present.

Package is 7.5 oz. total.