6 sets of 6 PACK Bath Bombs with Figures Inside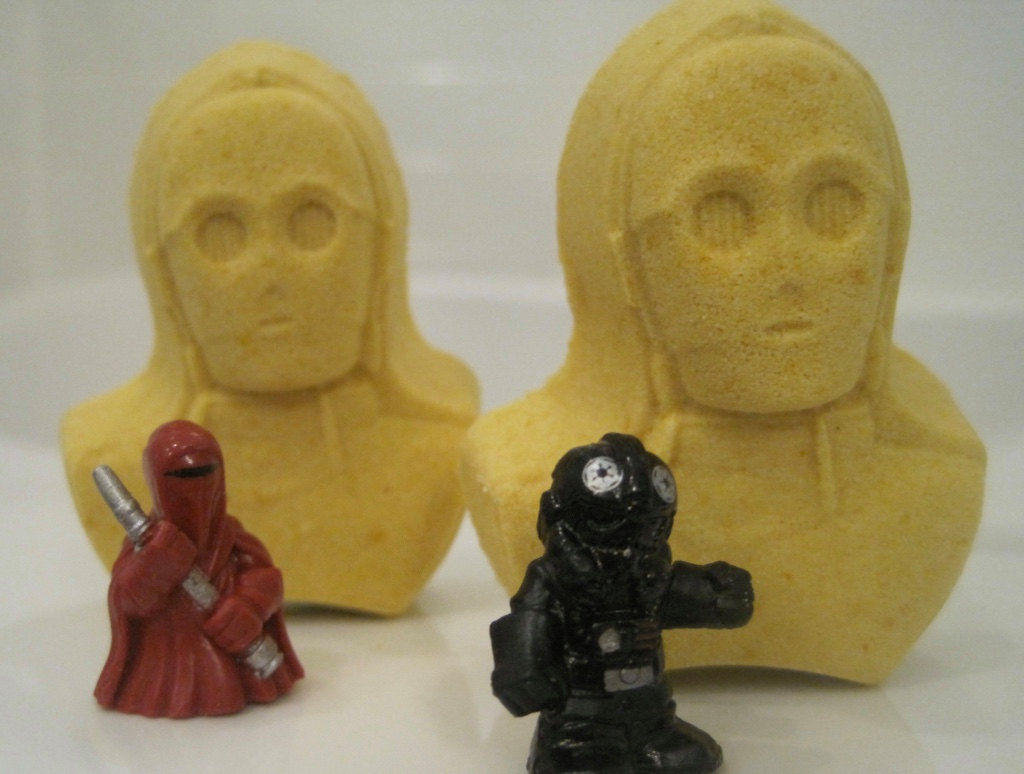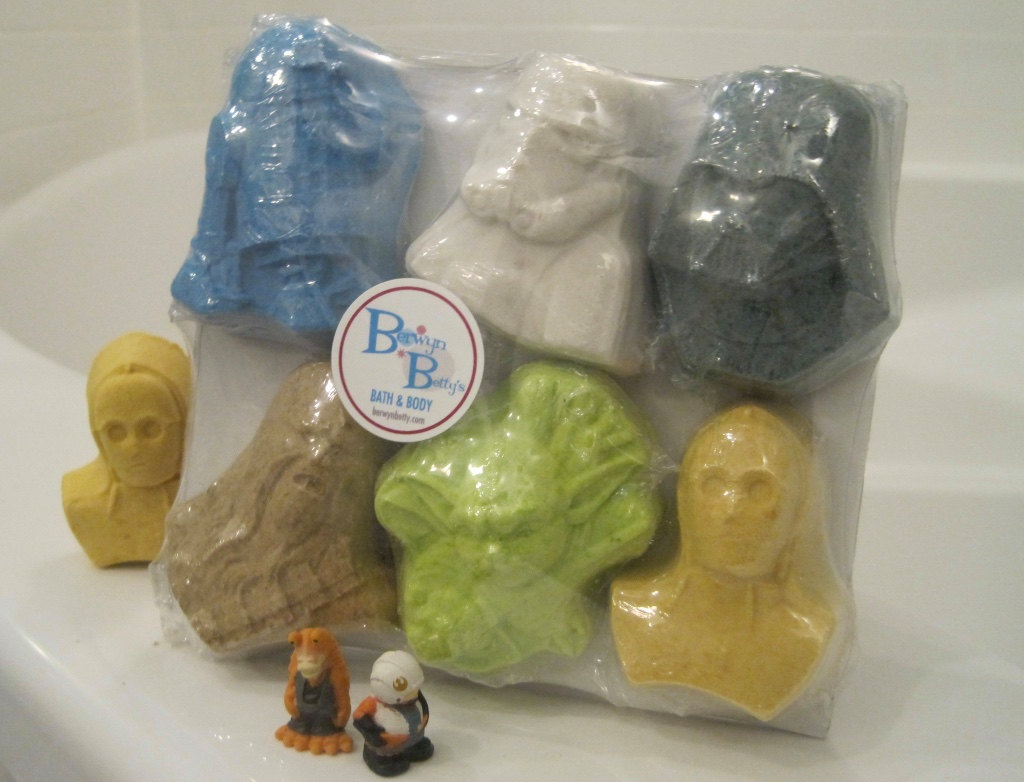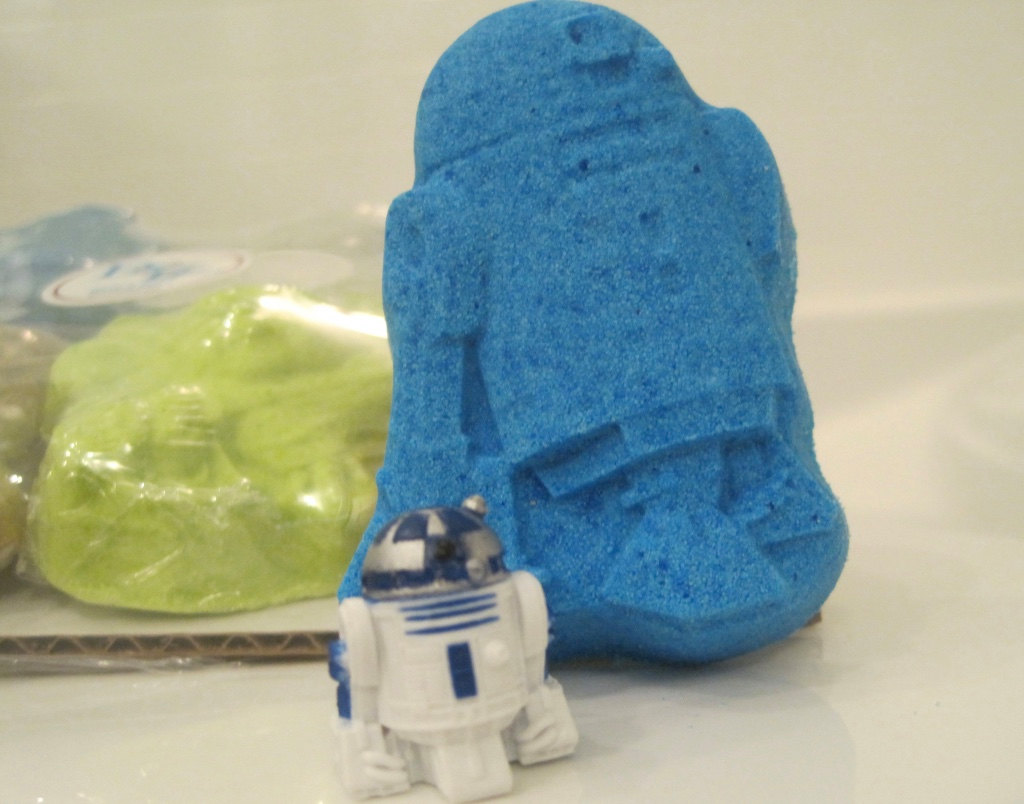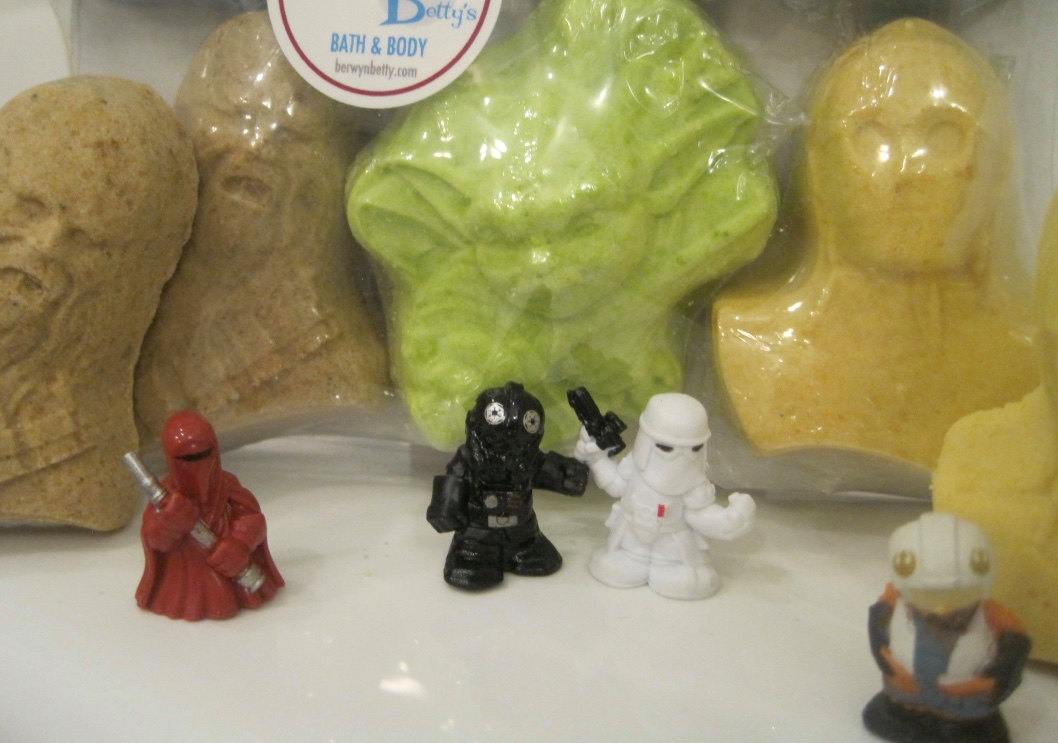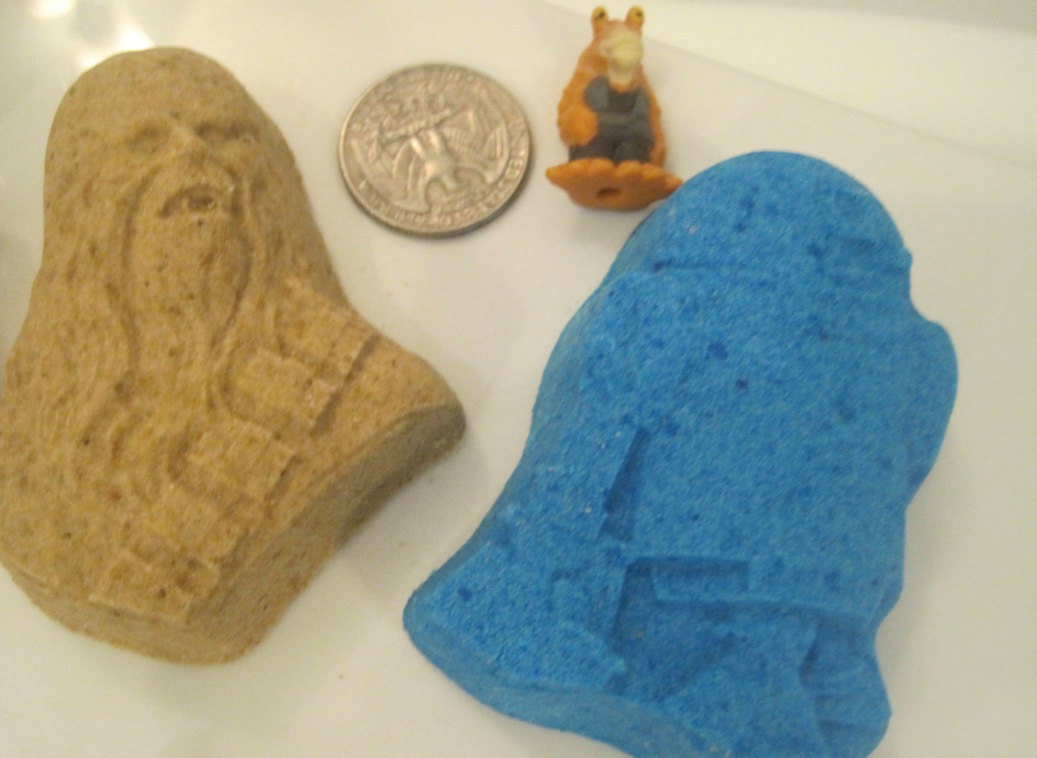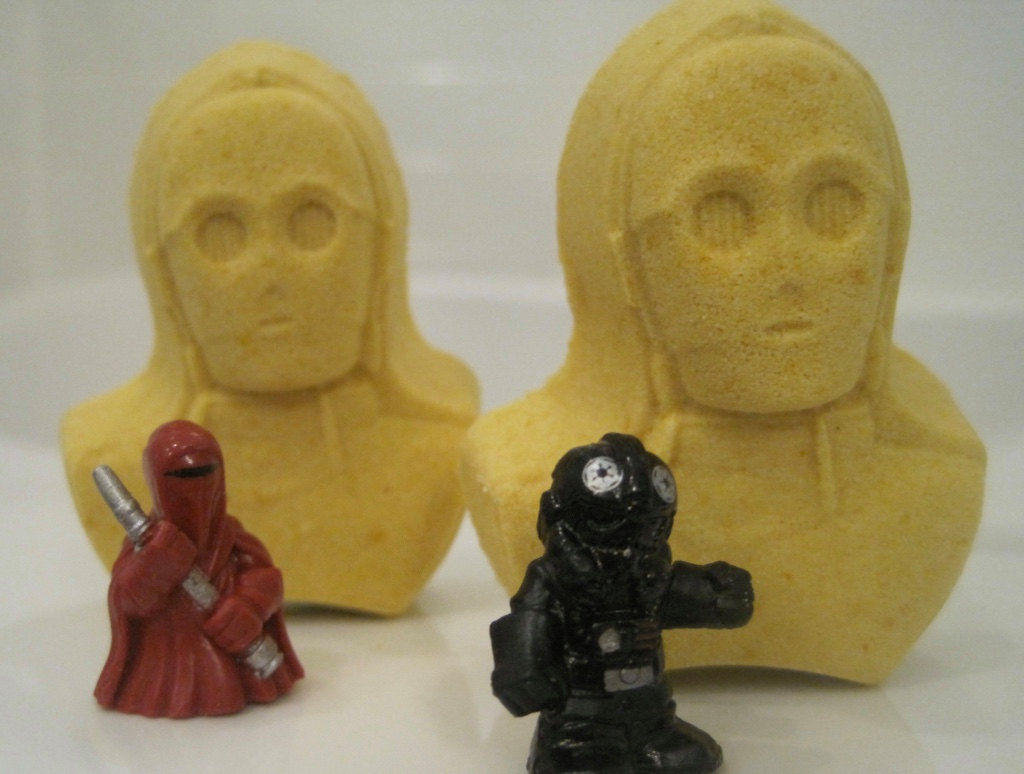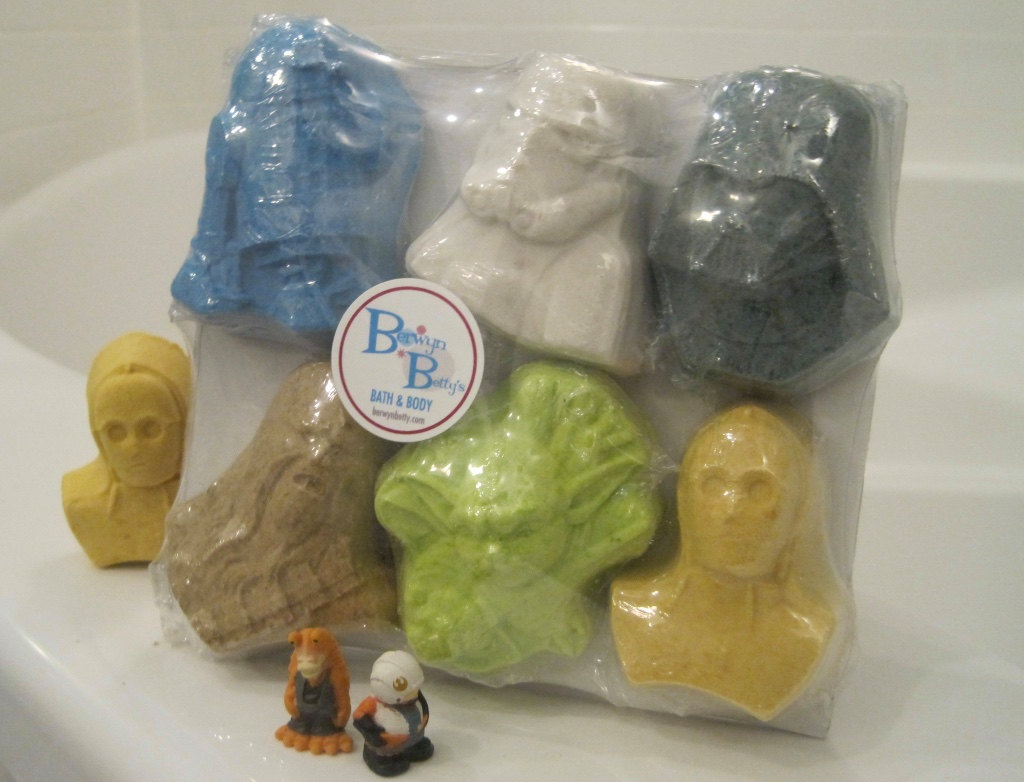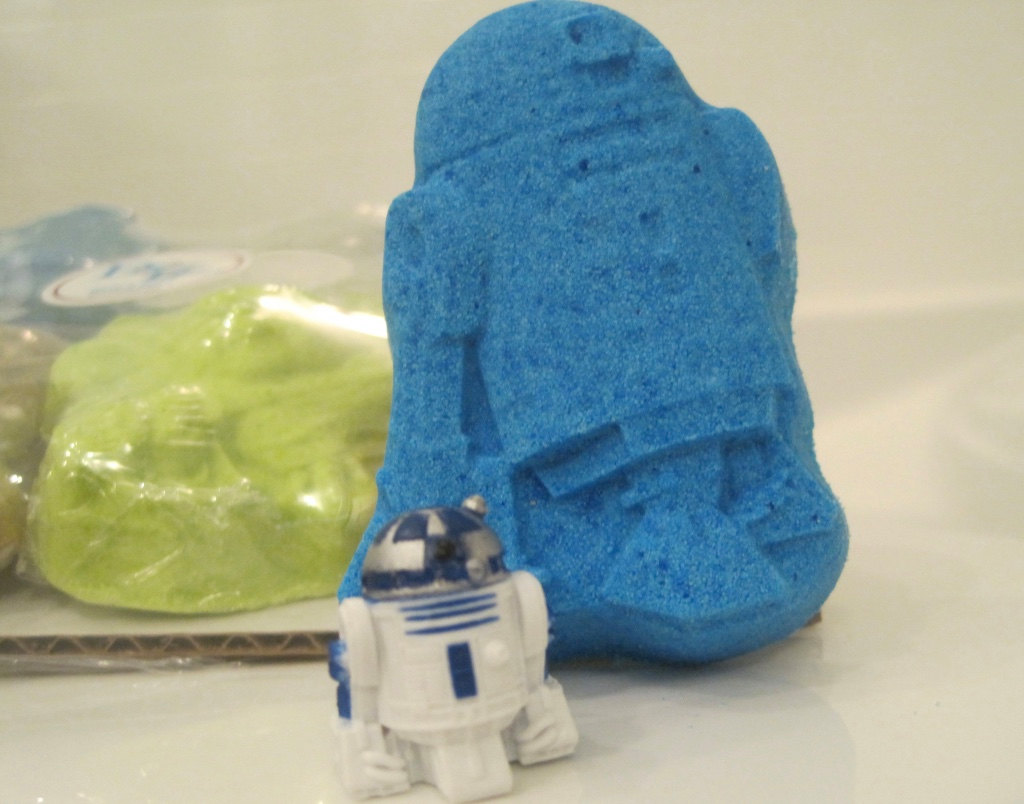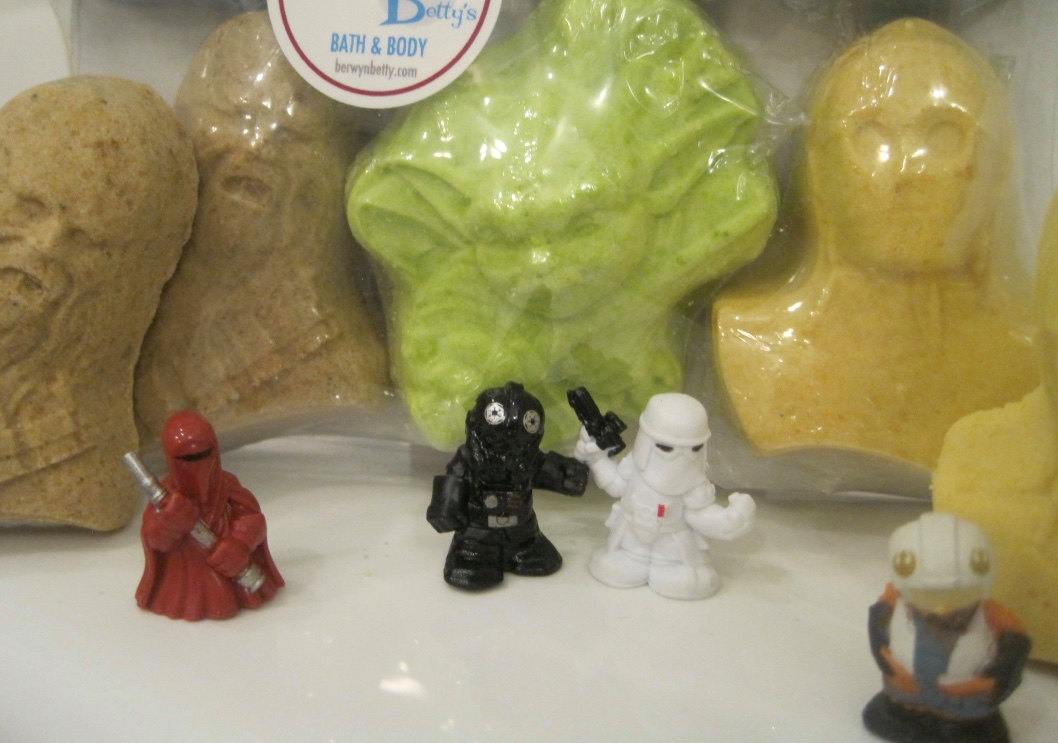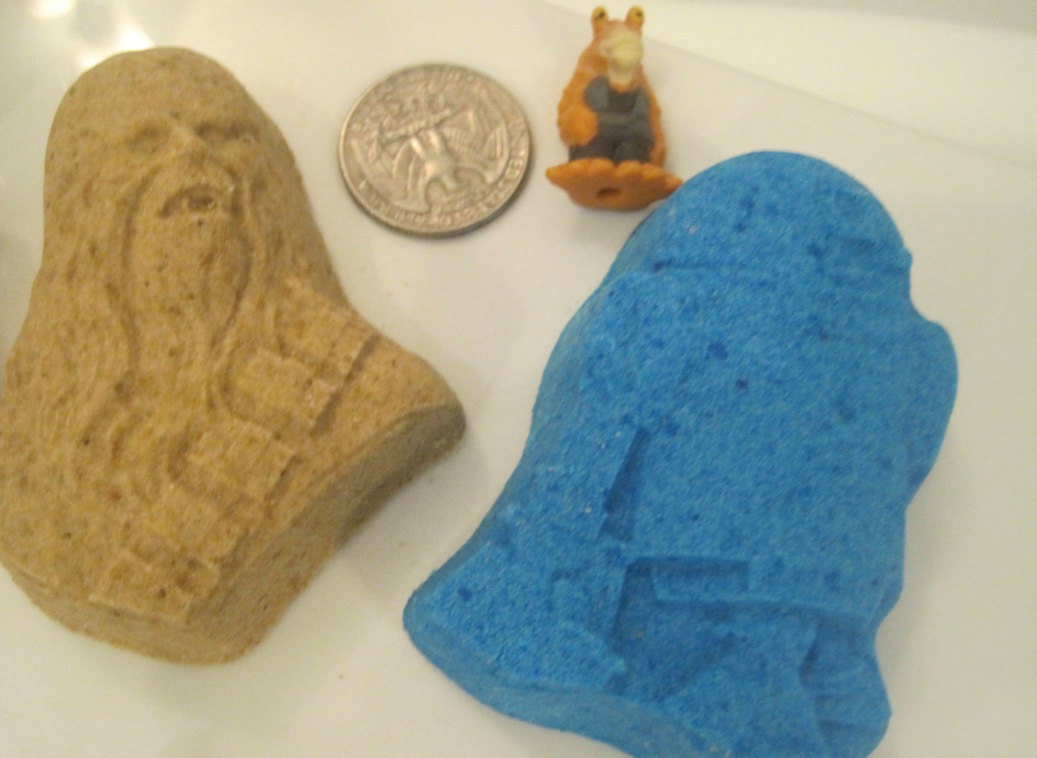 6 sets of 6 PACK Bath Bombs with Figures Inside
This listing is for 6 sets of 6 Star Wars shaped bath bombs

Each of these bath bombs is approximately 2 1/2" x 2" x 3/4". They weigh from 1.5-2.5 oz each.
Bath bombs are individually shrink wrapped and then double shrink wrapped as a set. Keeps them fresh and sturdy for shipping.

Each set includes the following:

Darth Vader - scented with marshmallow fragrance oil
C3PO - scented with butterscotch fragrance oil
R2D2 - scented with blueberry fragrance oil
Chewie - scented with snickerdoodle fragrance oil
Storm Trooper - scented with marshmallow fragrance oil
Yoda- scented iwth lime essential oil

Disclaimer:
All toys are purchased at retail price to create a finished product. Berwyn Betty is not affiliated with the companies that create these toys. Berwyn Betty does not own the rights to any licensed toys in our products. The rights belong to the companies that own the trademark/rights. WE are not affiliated with Star Wars Brand. All toys are authentic.

****Disclaimer: Please read ingredients, do not use if you have any allergies. May leave tub slippery enter and exit with caution!!***

* Not recommended for children under the age of three. Toy can pose a choking hazard.

A Berwyn Betty exclusive - you wont find these anywhere else!