NEW 4 SETS 5 Troll Bath Bombs with Sponge Capsules Inside and Cartoon tub Toy - all in Plastic Tote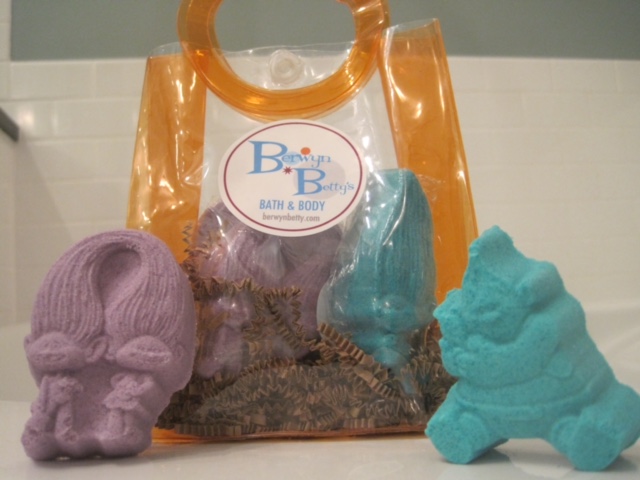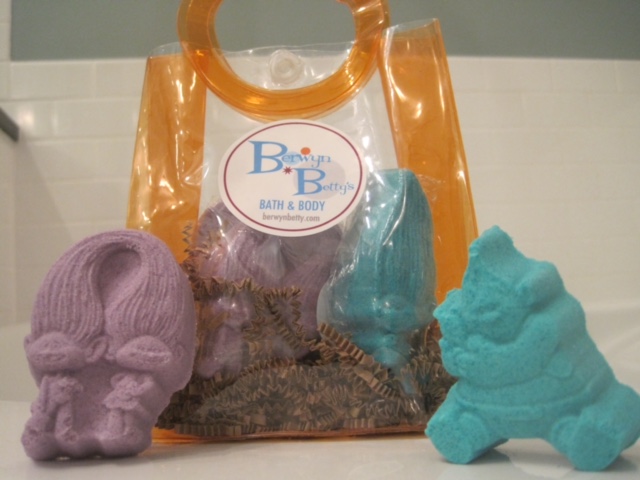 NEW 4 SETS 5 Troll Bath Bombs with Sponge Capsules Inside and Cartoon tub Toy - all in Plastic Tote
Each of these little totes contains 5 troll bath bombs in a mix of fruity turquoise and mulberry purple. Inside of each of these bombs is a foam expandable capsule!

The little tote comes in a variety of colors and measures approximately 6"x4"x2". Colors of tote are random.

Start a bath by tossing one of these bad boys into the tub, it fizzles and bubbles for a few minutes, releasing scent,color and vitamin E into the water. Once the bomb is spent, there is a wee little foam toy floating in the tub. Always full of surprises!

The bombs are individually shrink wrapped for freshness.

One more surprise - There is also a plastic minion tub toy in each tote. Tub toys vary and are also random. Something to play with time and again.

3-3.5 oz. each

Disclaimer:
All toys are purchased at retail price to create a finished product. Berwyn Betty is not affiliated with the companies that create these toys. Berwyn Betty does not own the rights to any licensed toys in our products. The rights belong to the companies that own the trademark/rights. WE are not affiliated with Minion Brand. All toys are authentic.

****Disclaimer: Please read ingredients, do not use if you have any allergies. May leave tub slippery enter and exit with caution!!***

* May pose a choking hazard. Not recommended for children under three.