6 Sets- 3 Easter Egg Bath Bombs with Sponge Capsules Inside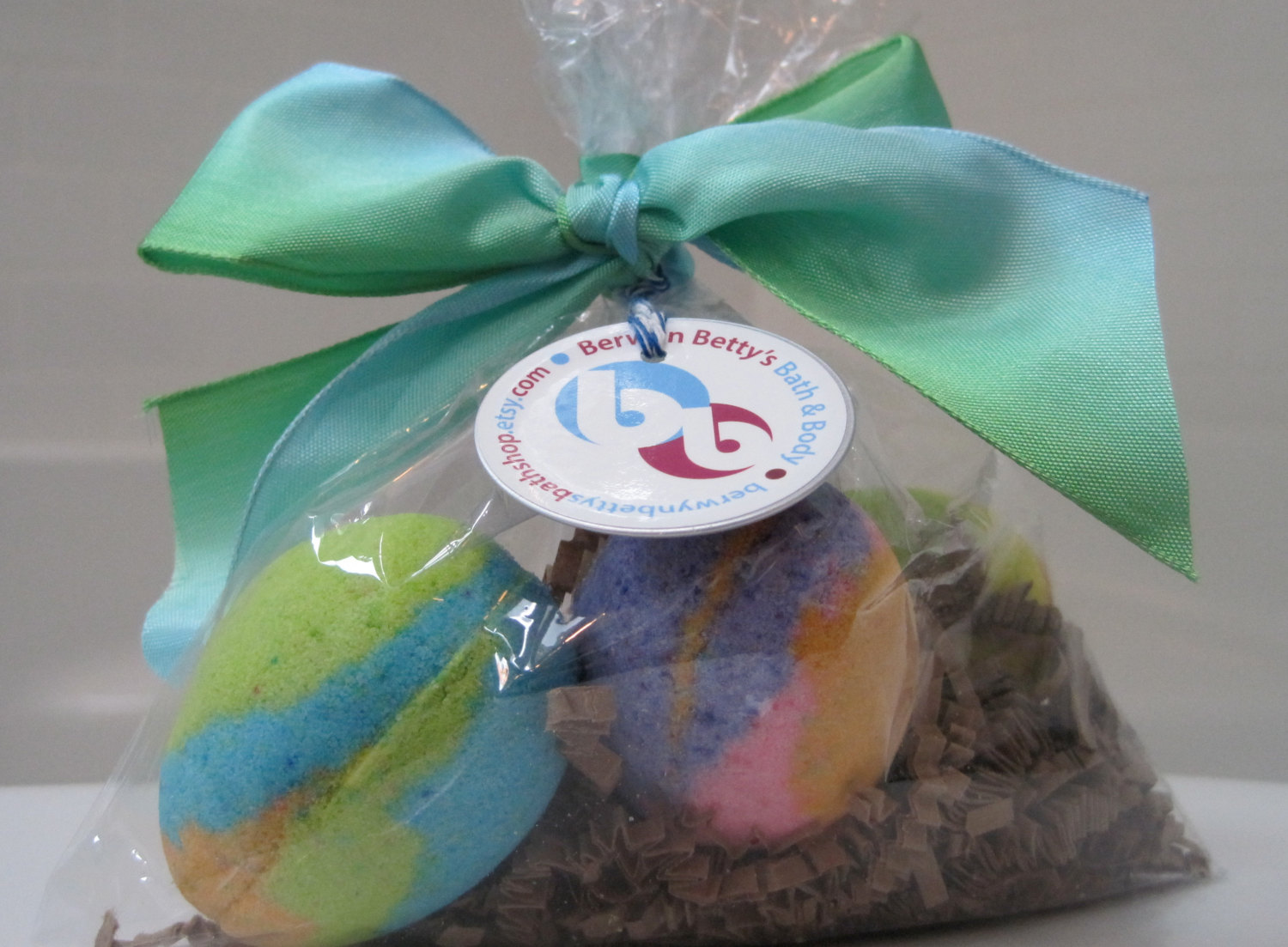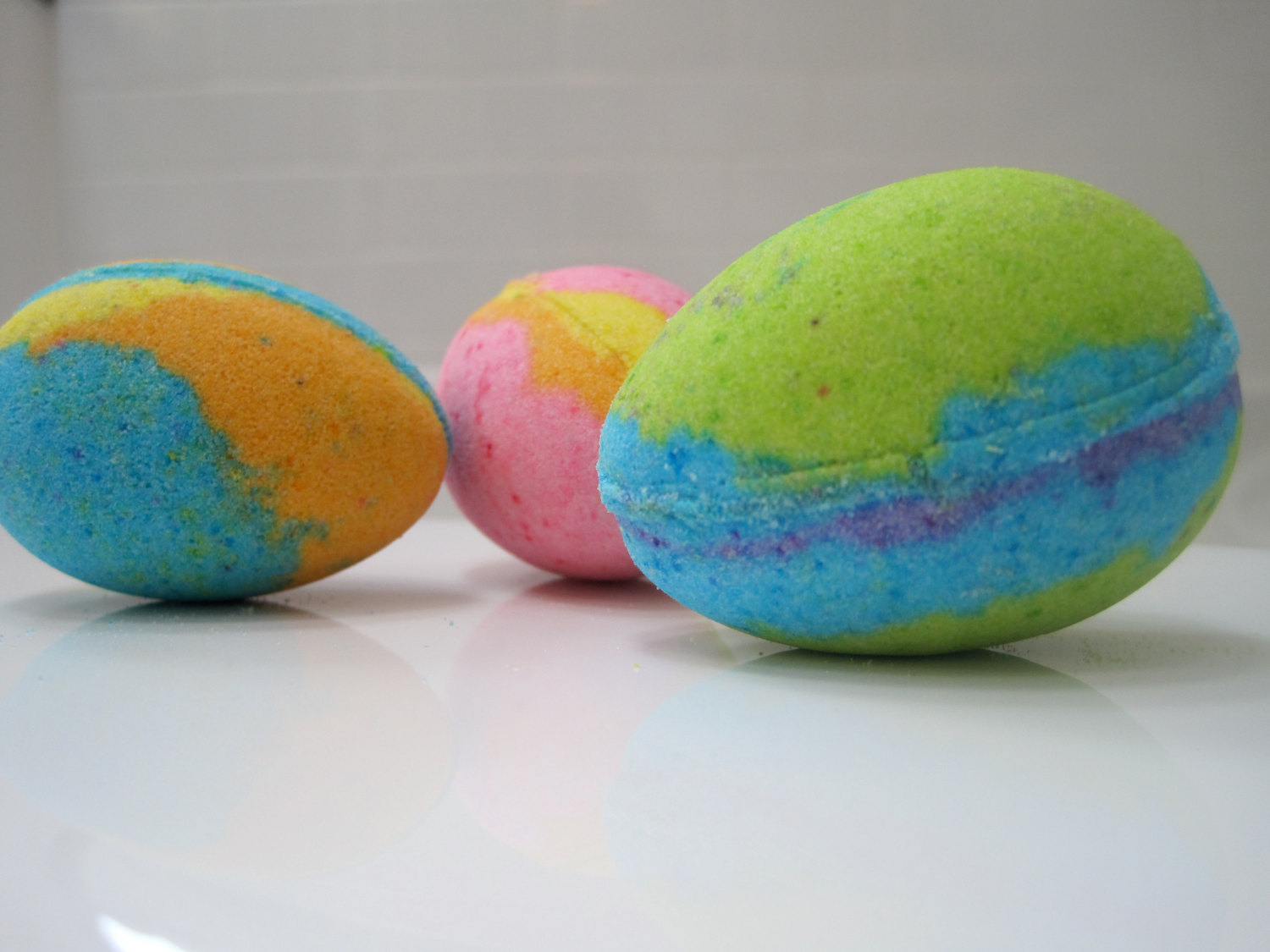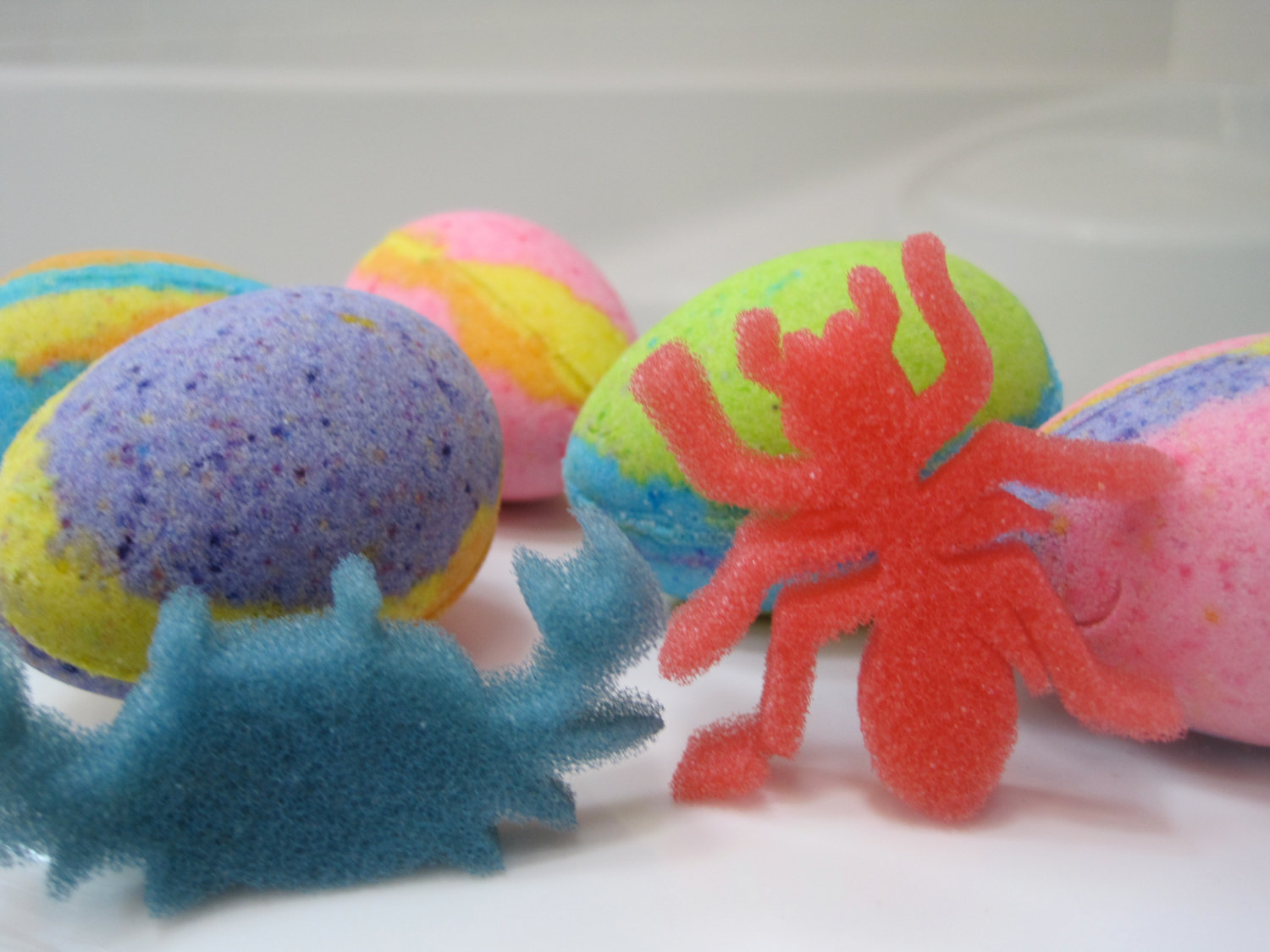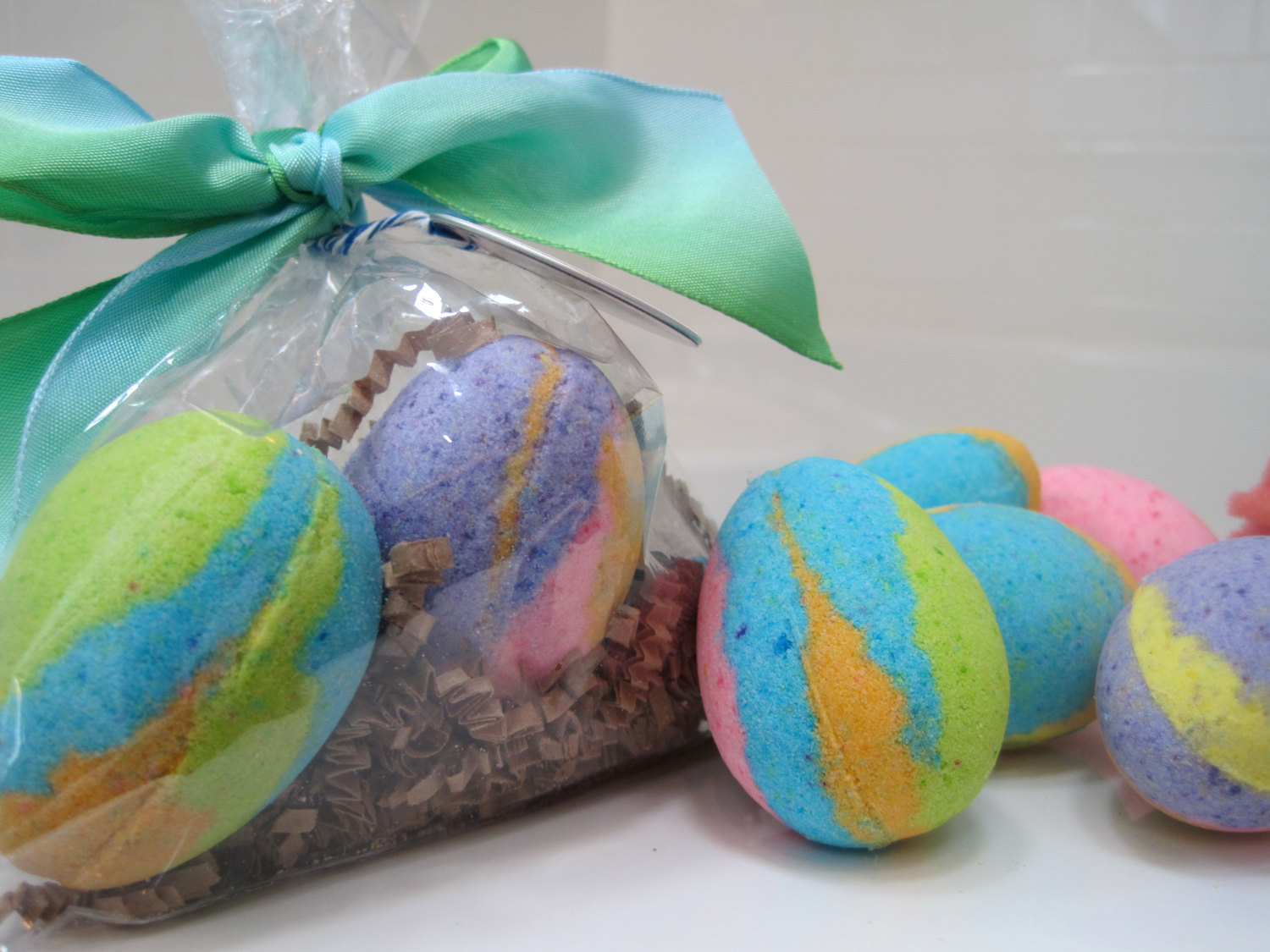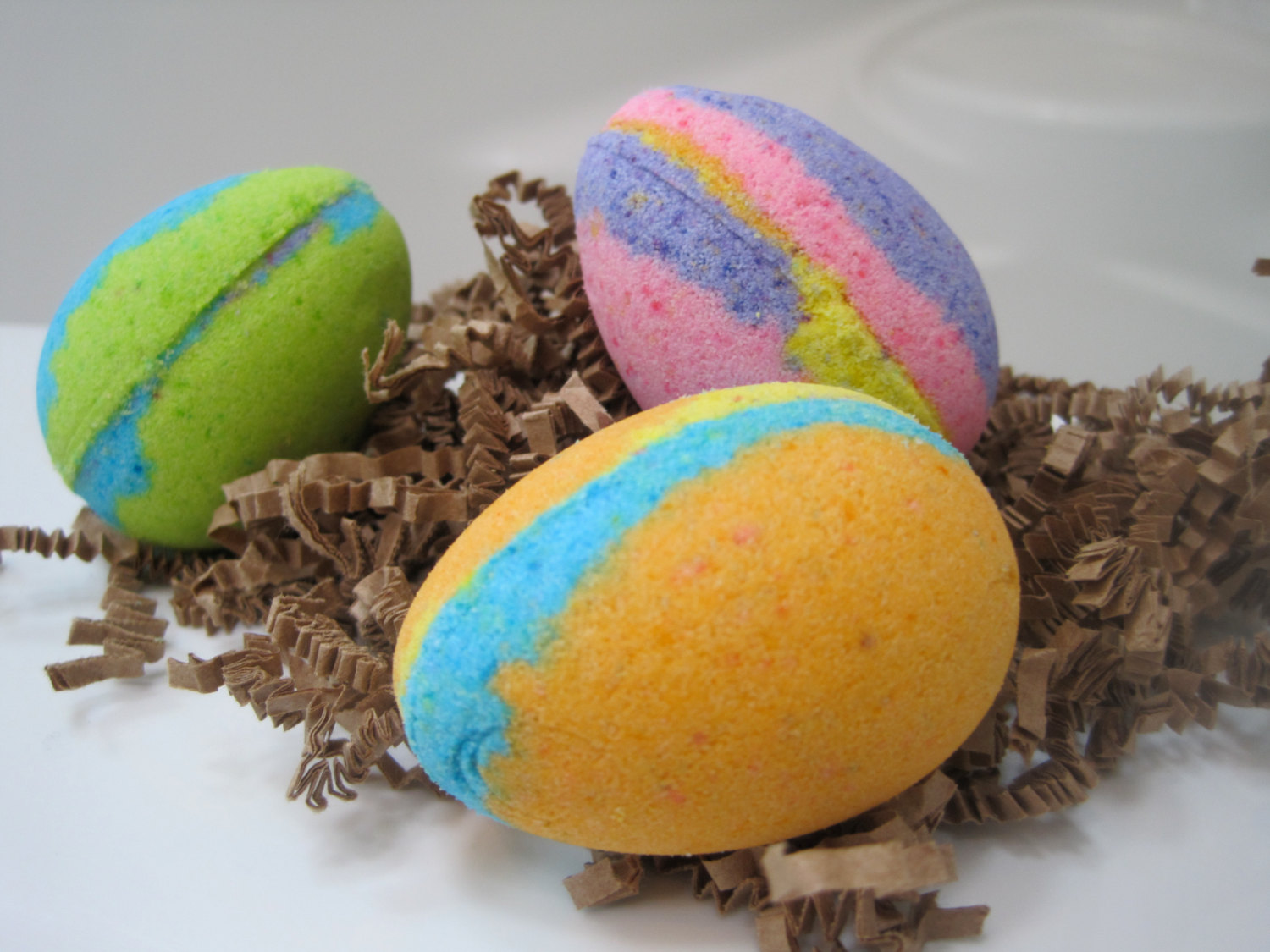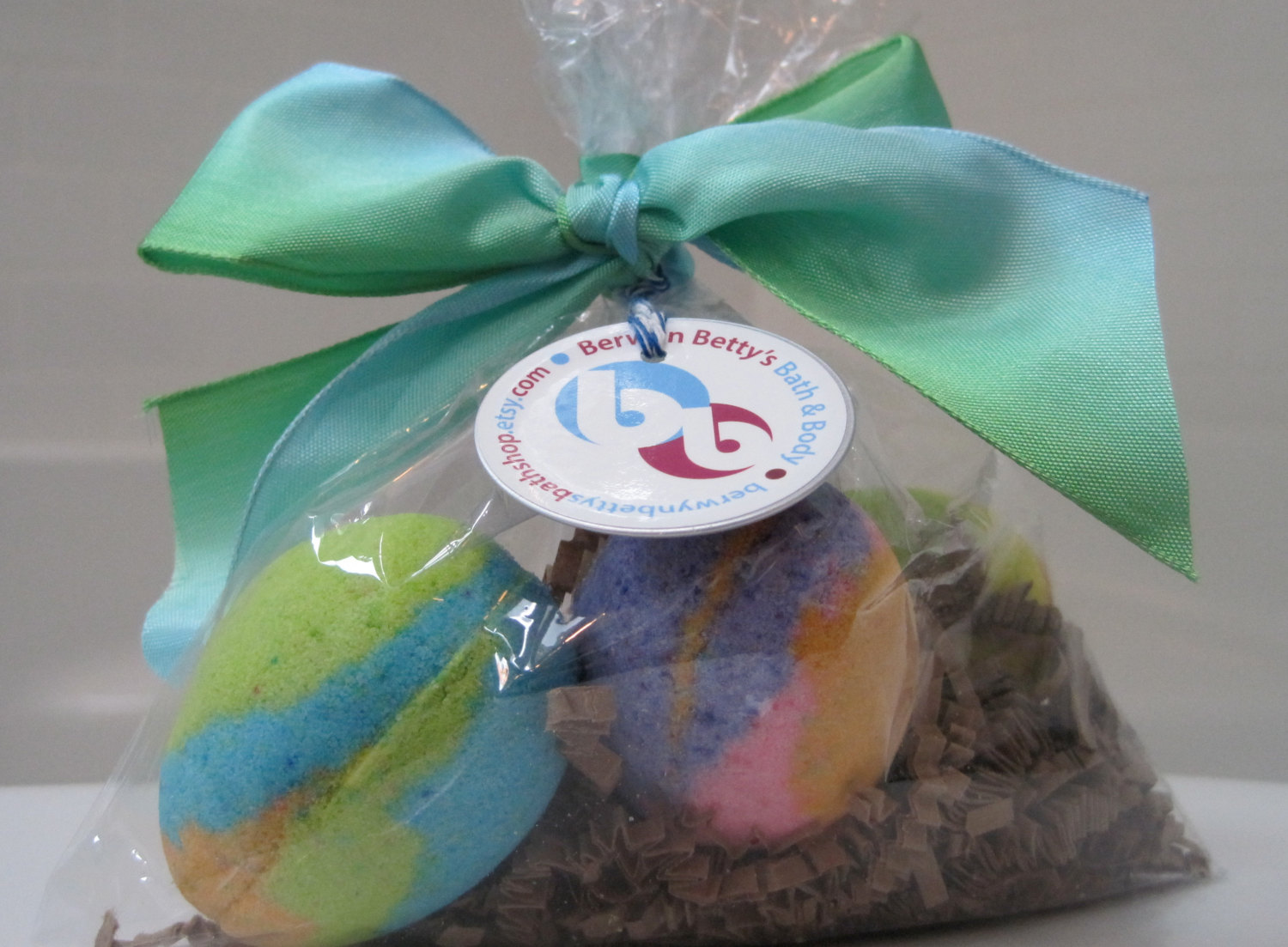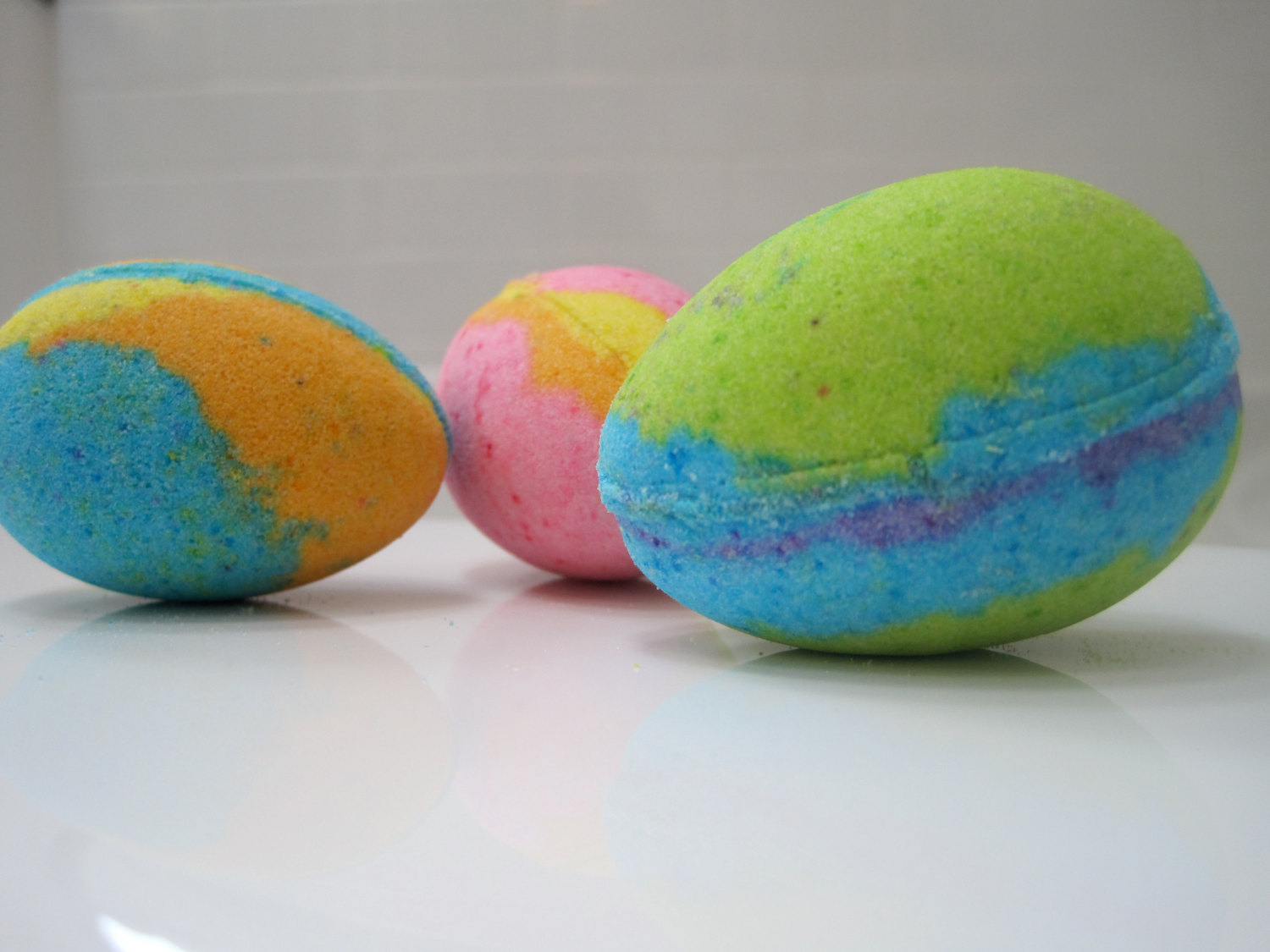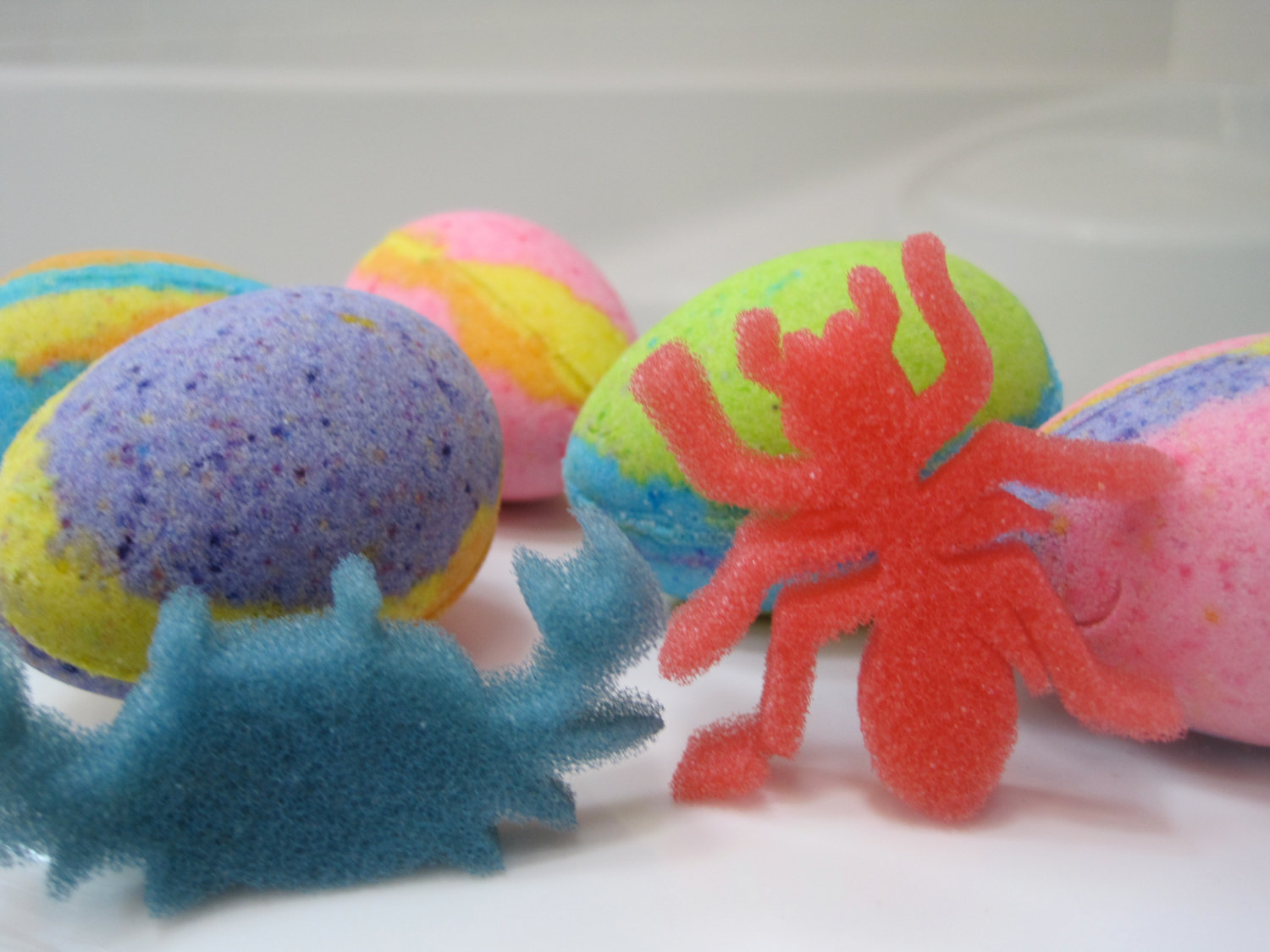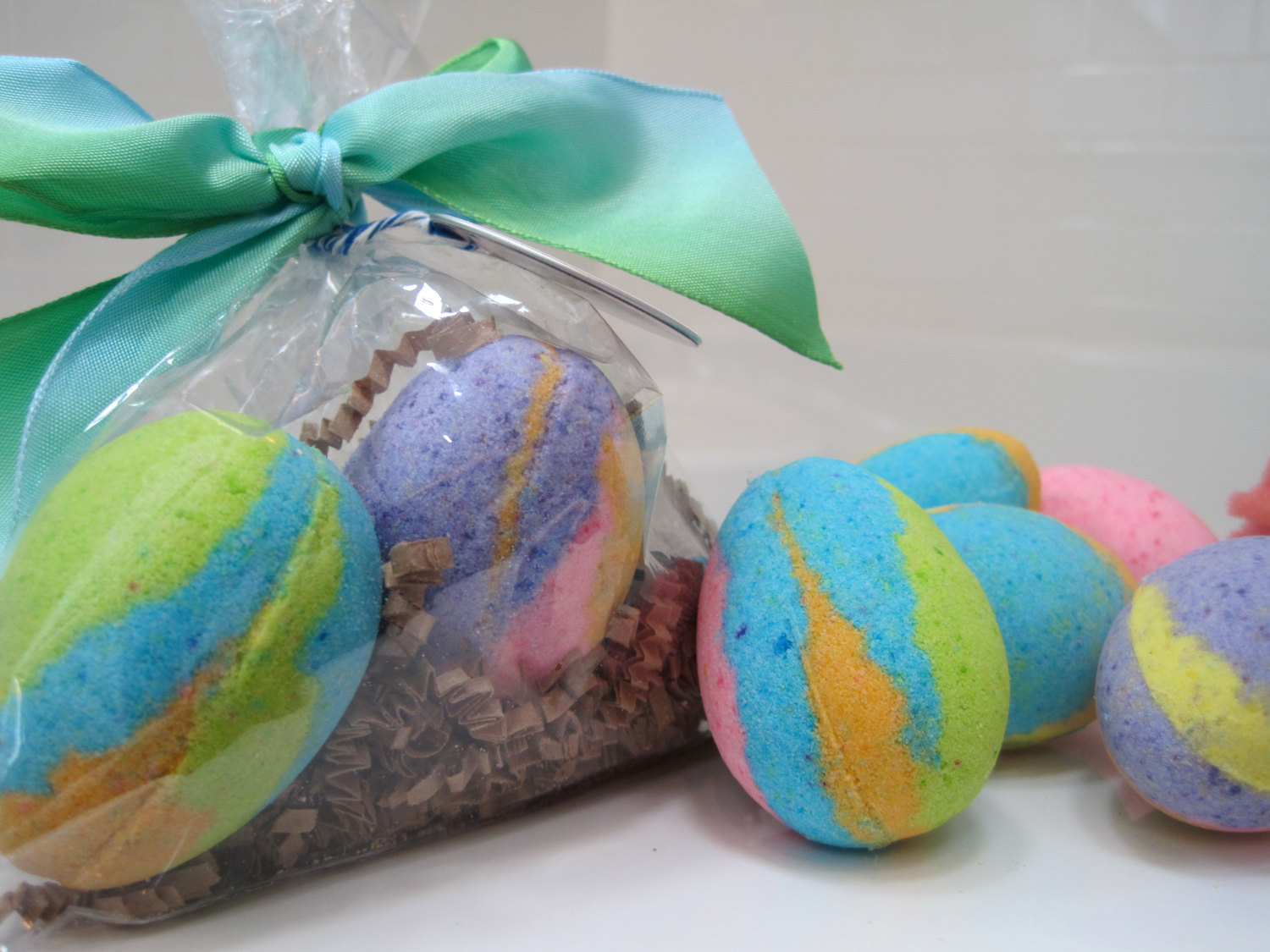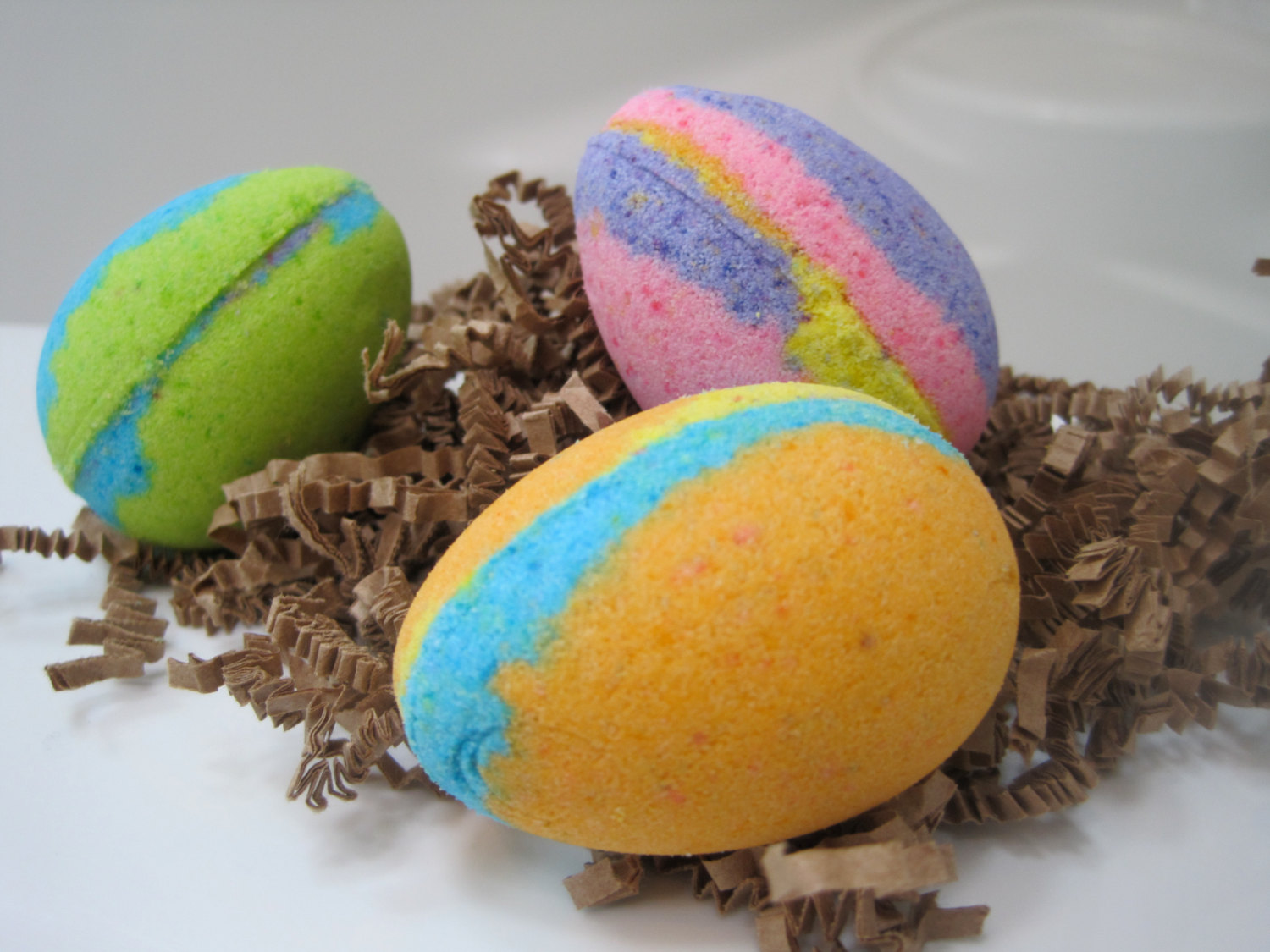 6 Sets- 3 Easter Egg Bath Bombs with Sponge Capsules Inside
This listing is for 6 sets of three 2 oz egg shaped bath bomb, each shrink wrapped and packaged in a cellophane bag with kraft paper shreds. The bag is tied with a satin spring ribbon (may vary from photo) with company logo tag attached.

An alternative to a basket full of Easter candy. Kids love these! These Easter egg shaped bath bombs are each a unique color combo - just like dyed Easter eggs! Each of these bombs is fruit scented and contain an expandable foam capsule.

When you throw this bomb into a tub of water, it will fizz and foam like a science experiment, releasing nourishing oils, color and scent into the bath water. The fizzing goes on for about 5 minutes. As the bomb melts away, a small capsule appears that expands into an animal, a dinosaur or a vehicle. The sponge capsules are random - sorry - can't take special sponge requests.

A Berwyn Betty exclusive.

Each bomb measures 2" x 1".