6 Duck Bath Bombs with Easter Rubber Duckies Inside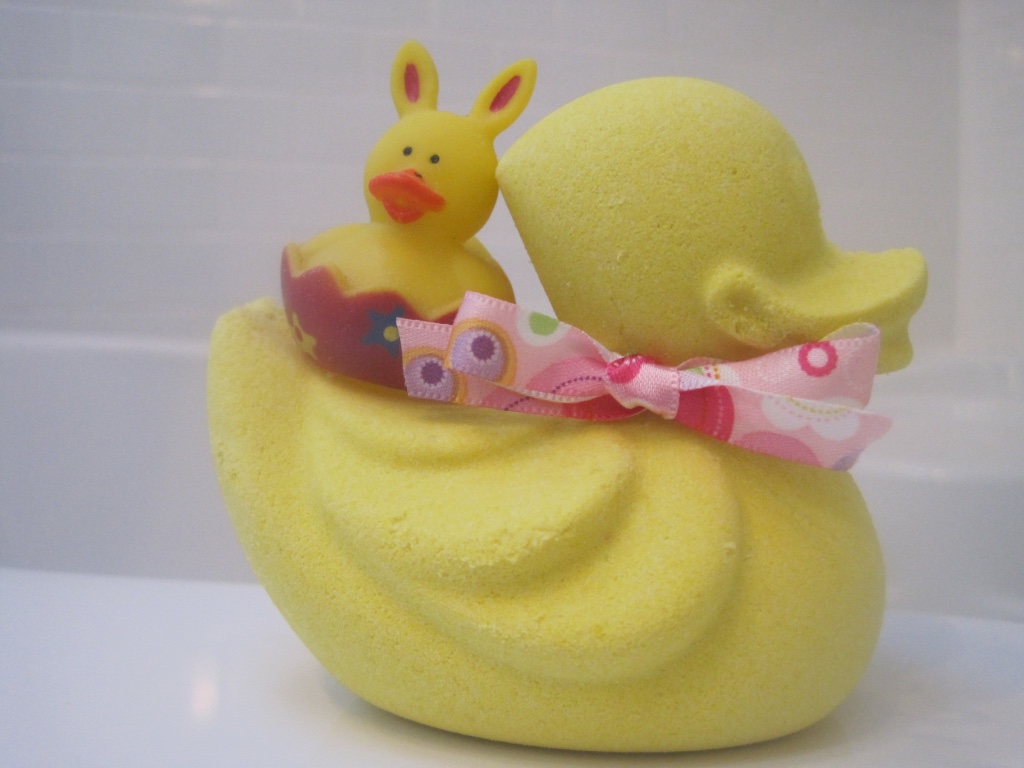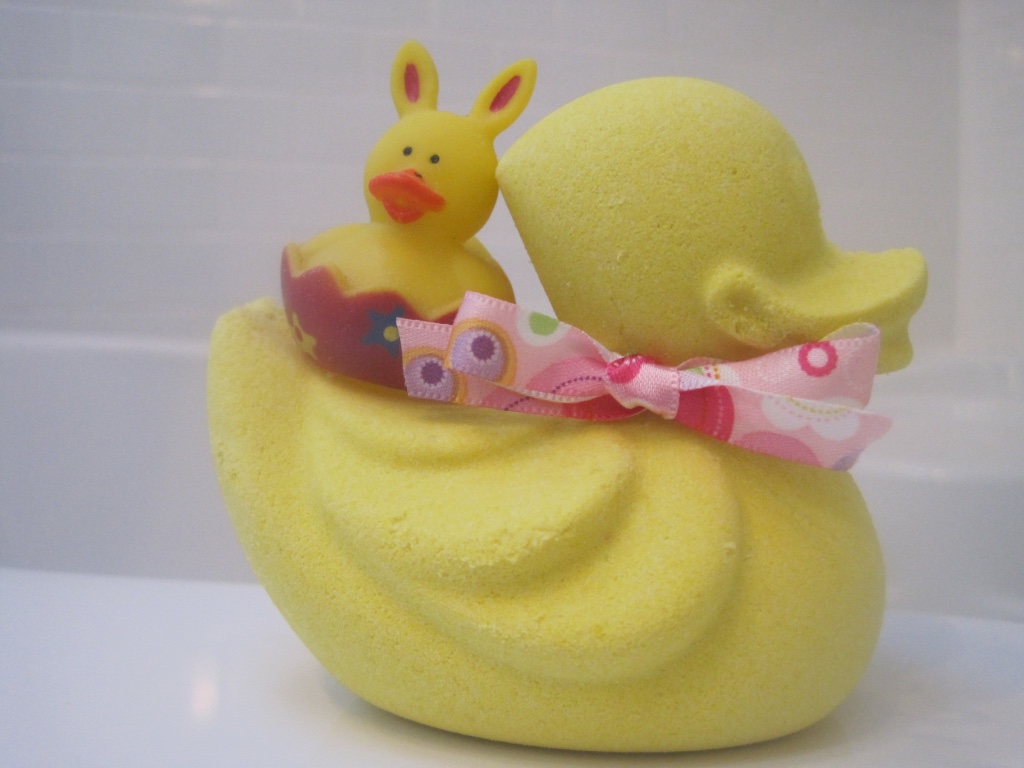 6 Duck Bath Bombs with Easter Rubber Duckies Inside
This listing is for 6large rubber duck shaped bath bomb. The bomb is big - 4"x 3 1/2"x 3 1/2" and weighs a whopping 10.5 oz. The bomb is scented with lemon drop cookie fragrance oil. Inside of this bomb is a wee little Easter themed rubber ducky.
When you throw this bomb into the tub, it fizzes and foams releasing color, scent and nourishing oils into the water. This continues for about 3-5 minutes. As the bomb melts away, the little toy begins to appear! A surprise finale to the end of the display.
Each bomb has a fabric bow on its neck and is then shrink wrapped for freshness. Ribbon and duck may vary from photo. The bath bomb is tagged with my ingredient sticker as well.
Kids of all ages will love it! Makes a great Easter basket filler or incentive to have on hand when the need arises.
****Disclaimer: Please read ingredients, do not use if you have any allergies. May leave tub slippery enter and exit with caution!!***
* Not recommended for children under the age of three. Toy can pose a choking hazard.
10.5 oz. each