12 Bunny Bomb with Surprise Bunny Toy Inside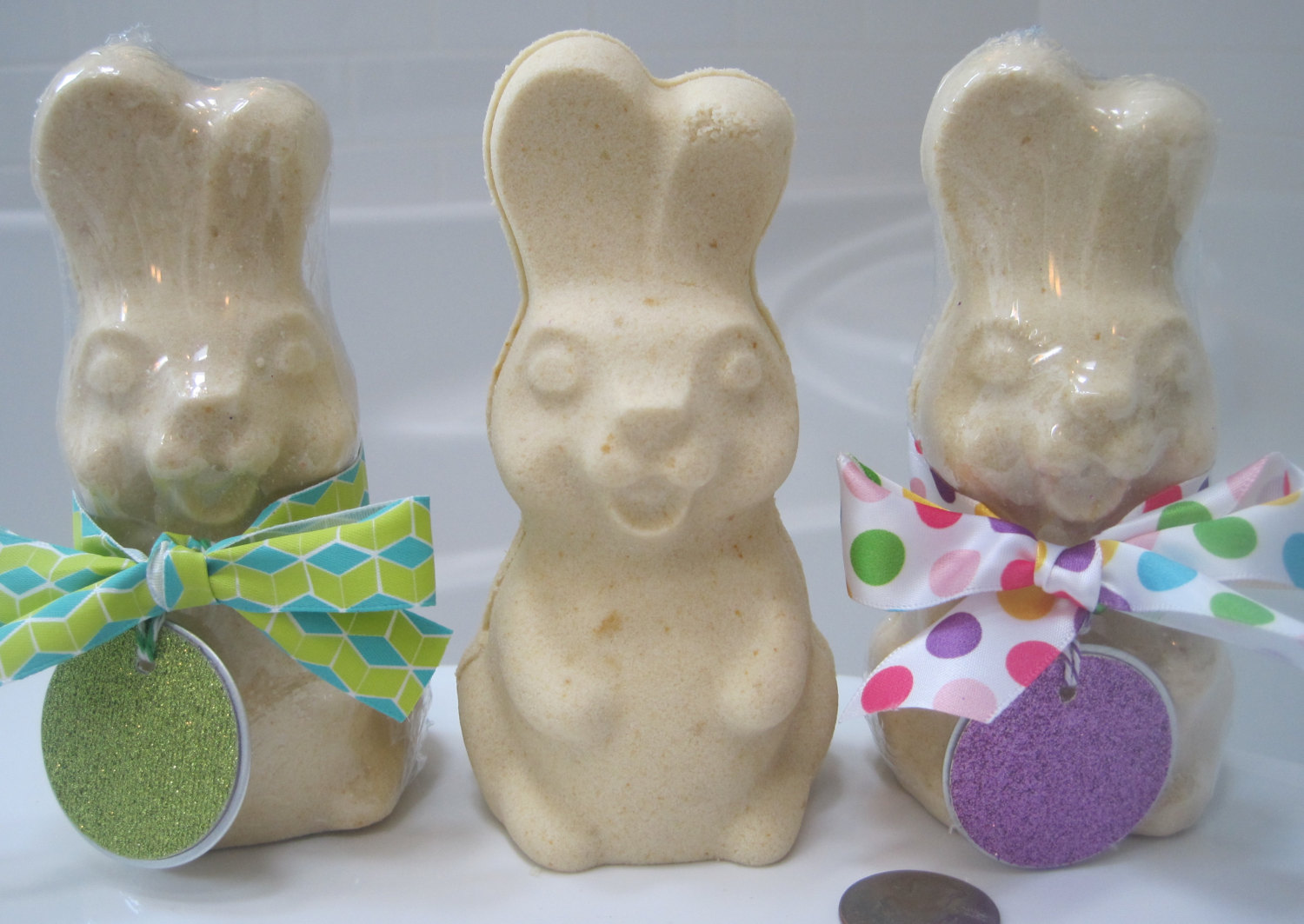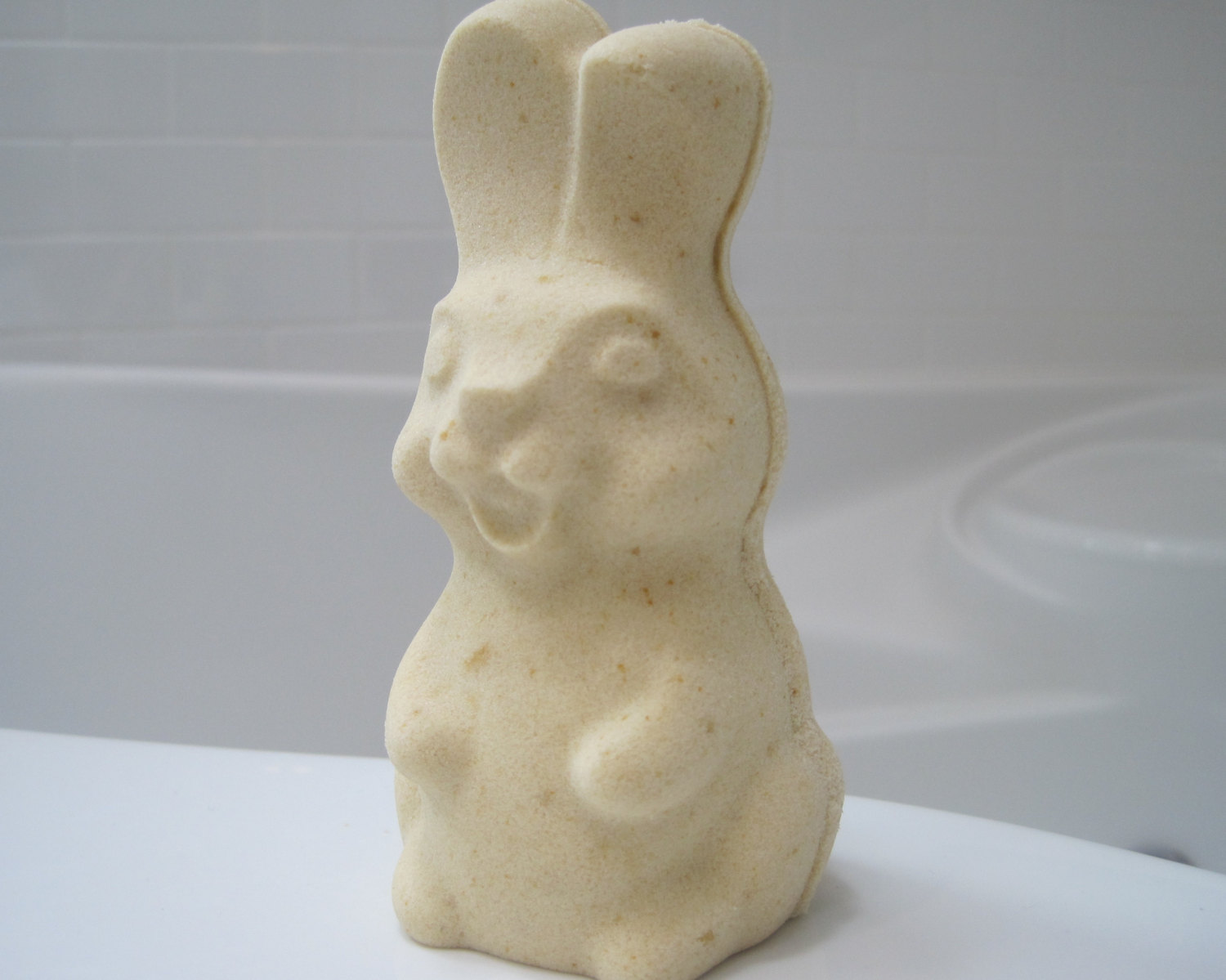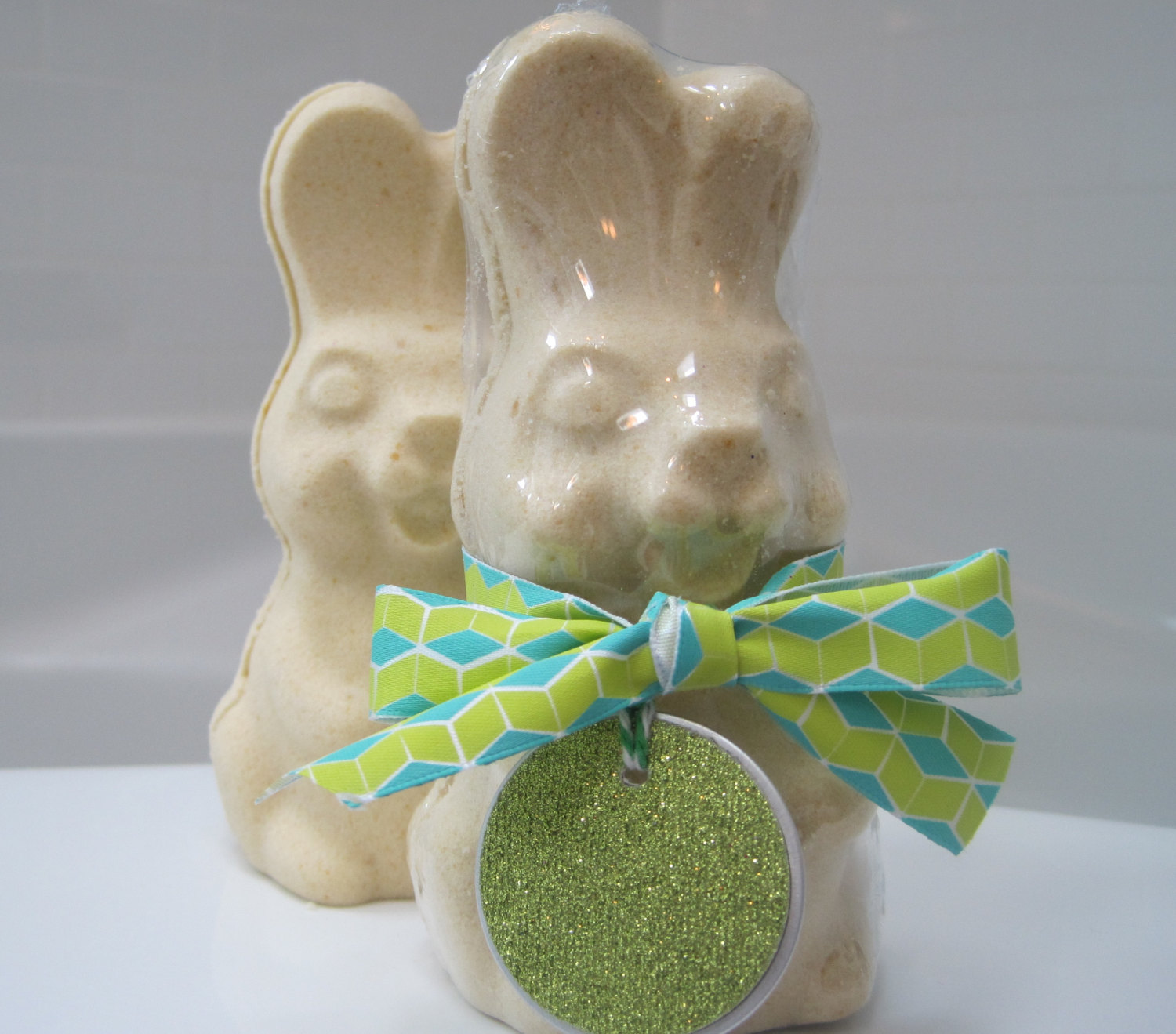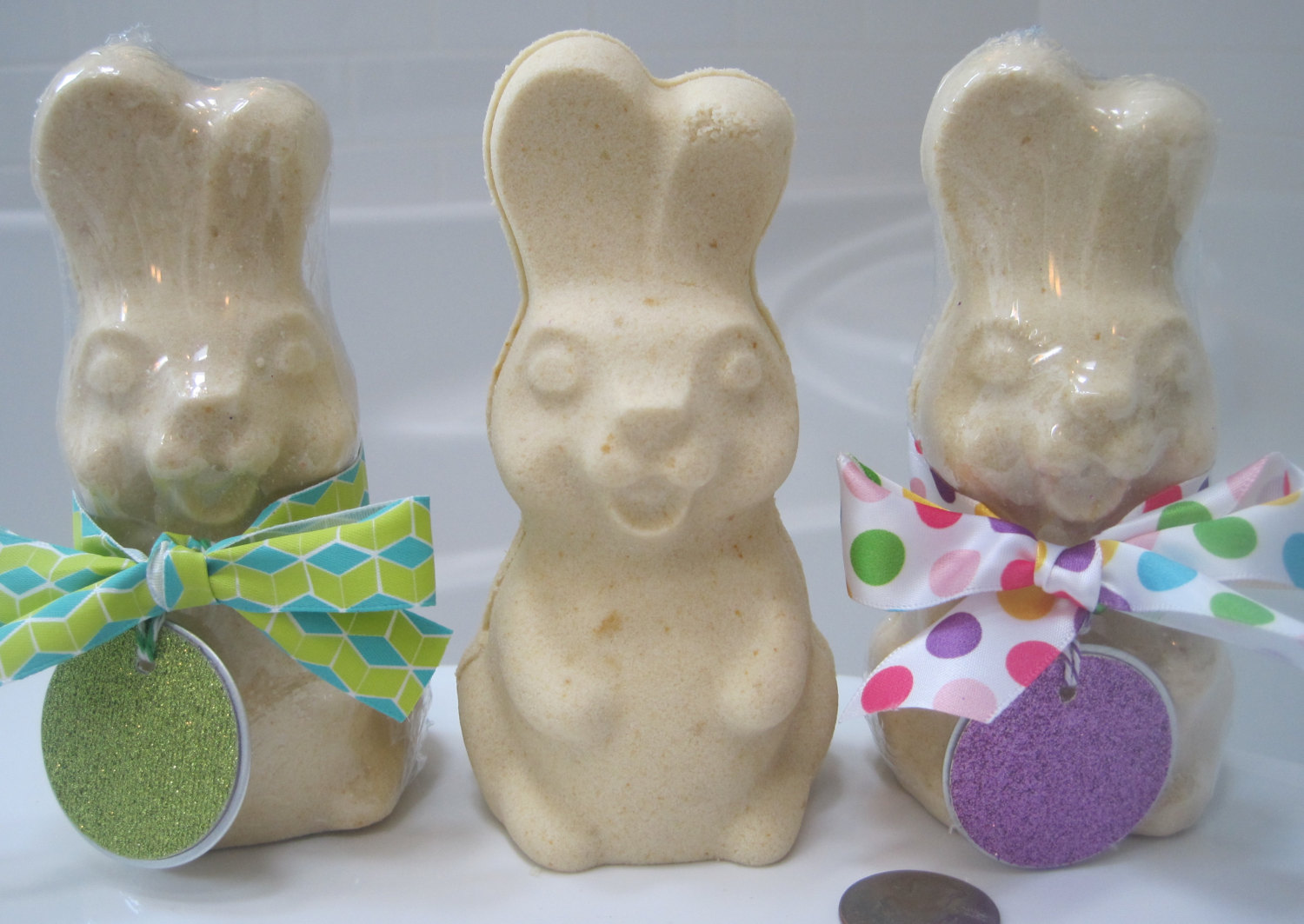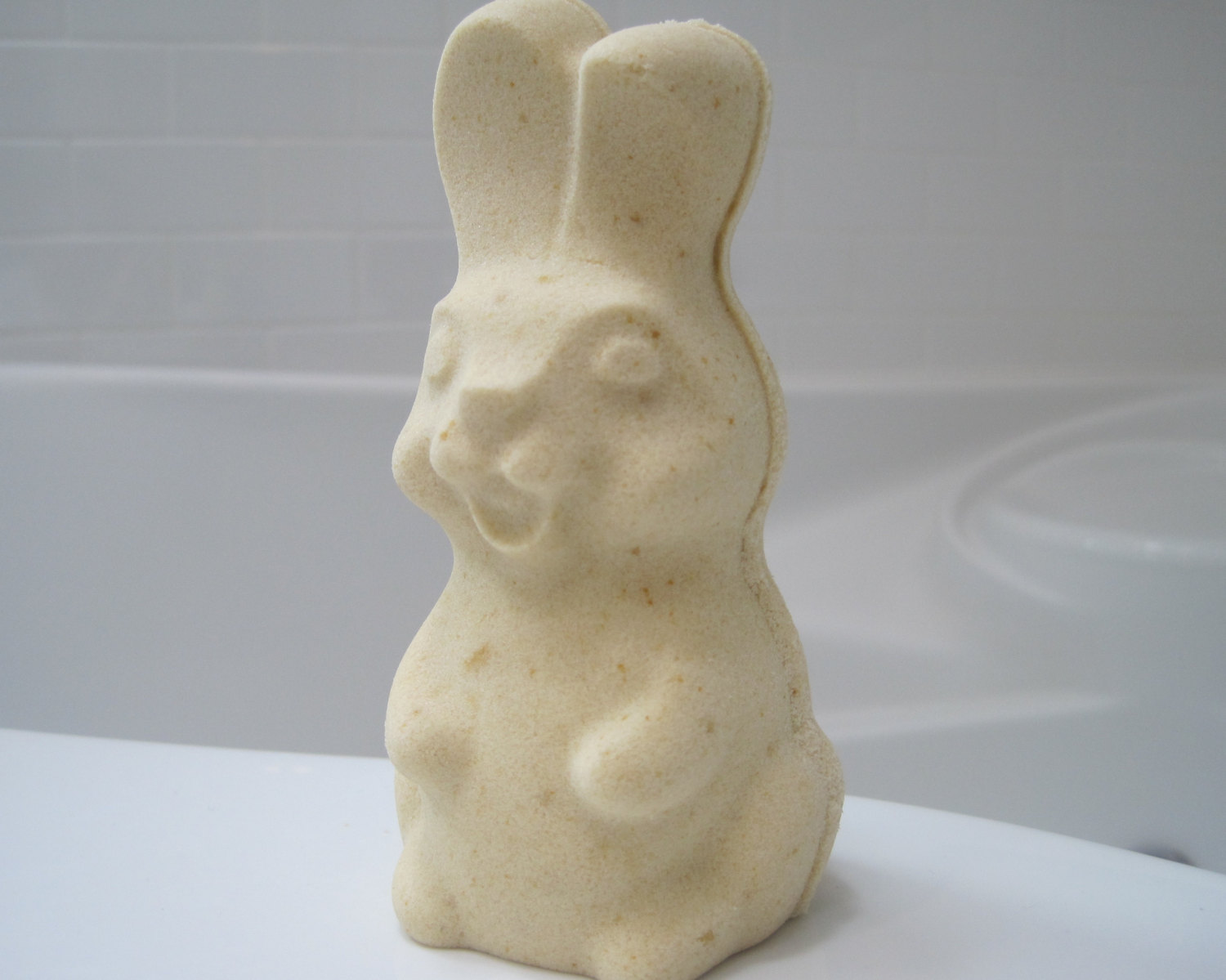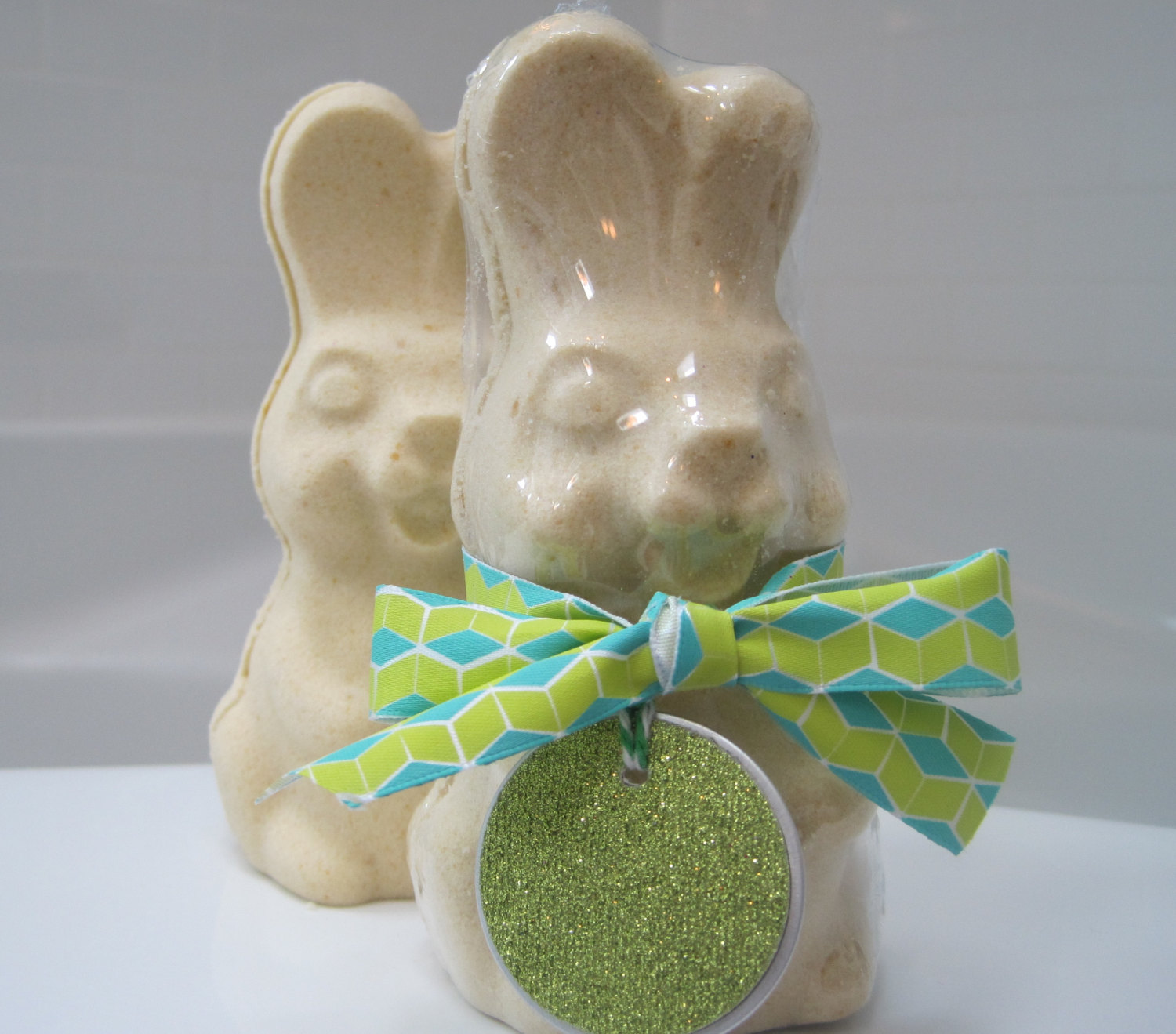 12 Bunny Bomb with Surprise Bunny Toy Inside
A Berwyn Betty original - an Easter basket bunny with none of the calories. This listing is for 12 5" bunny bath bombs! You will receive a combination of French Vanilla (off white), Chocolate (brown) and Strawberry (pink) bunny bath bombs.

So when you toss this bunny into the tub, it fizzles and bubbles for a few minutes, releasing scent, color, vitamin E and other nourishing oils into the water. But wait...there is more! When the "fireworks" are over and the bomb has dissolved, your little ones are left with yet another surprise. Inside the bunny is a little bunny toy.

These make a unique party favor, basket filler or special little spring something to brighten up a hard day.

9.5 oz bath bomb complete with satin ribbon and packaged to perfection. Ribbon may vary from photo.