4 SETS of 4 Cartoon Bath Bombs with Sponge Capsules Inside and Cartoon Tub Toy - all in Plastic Tote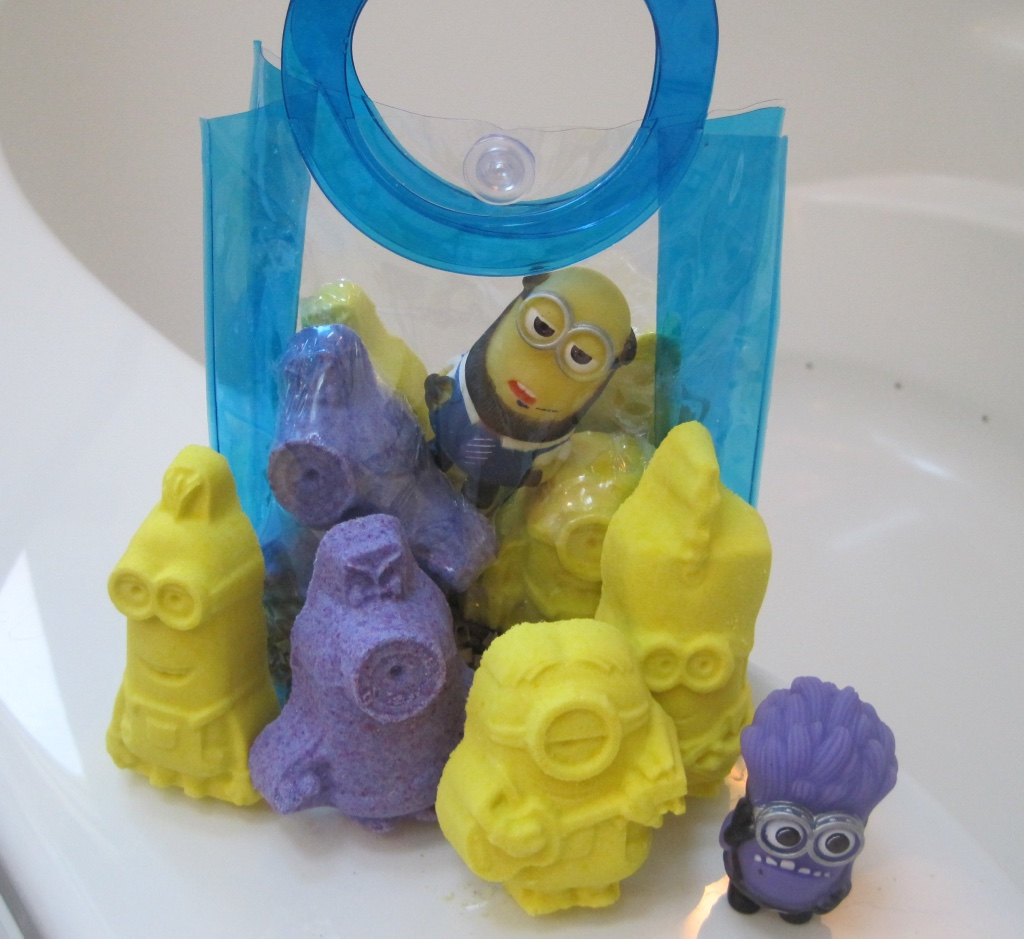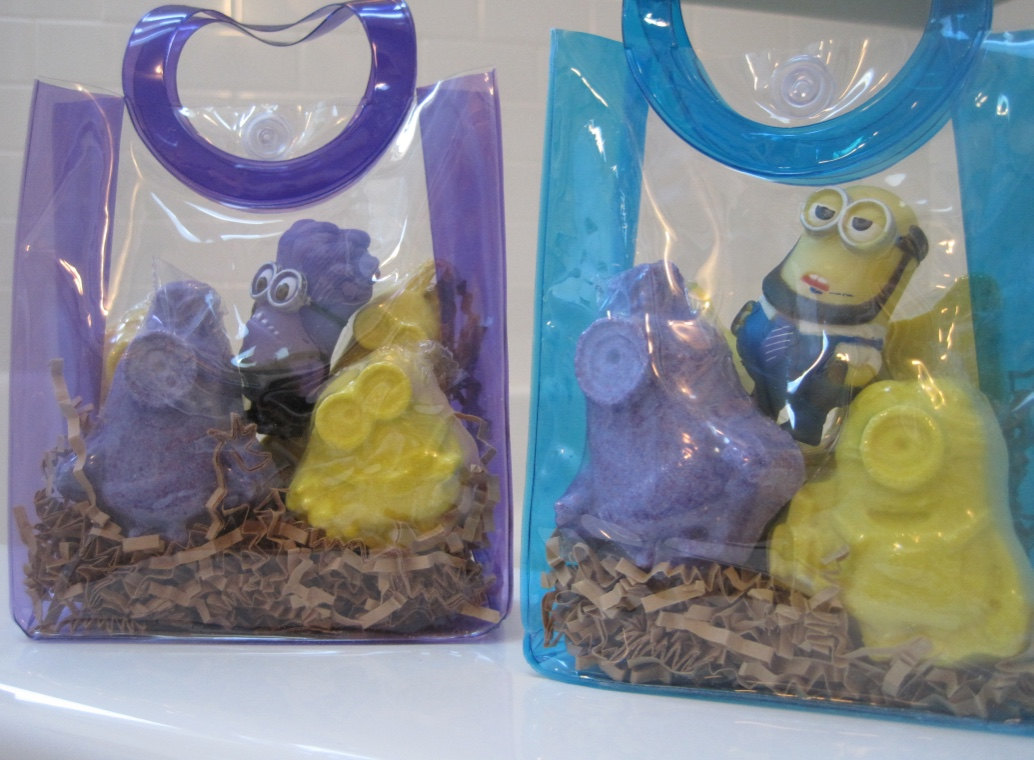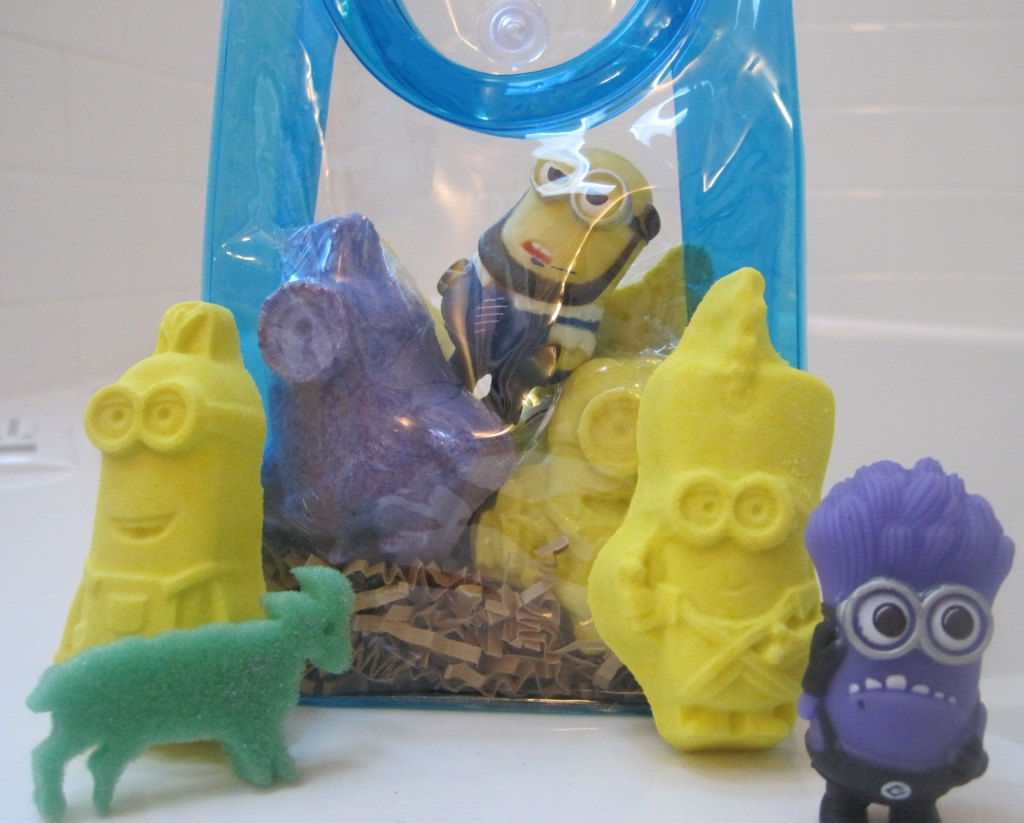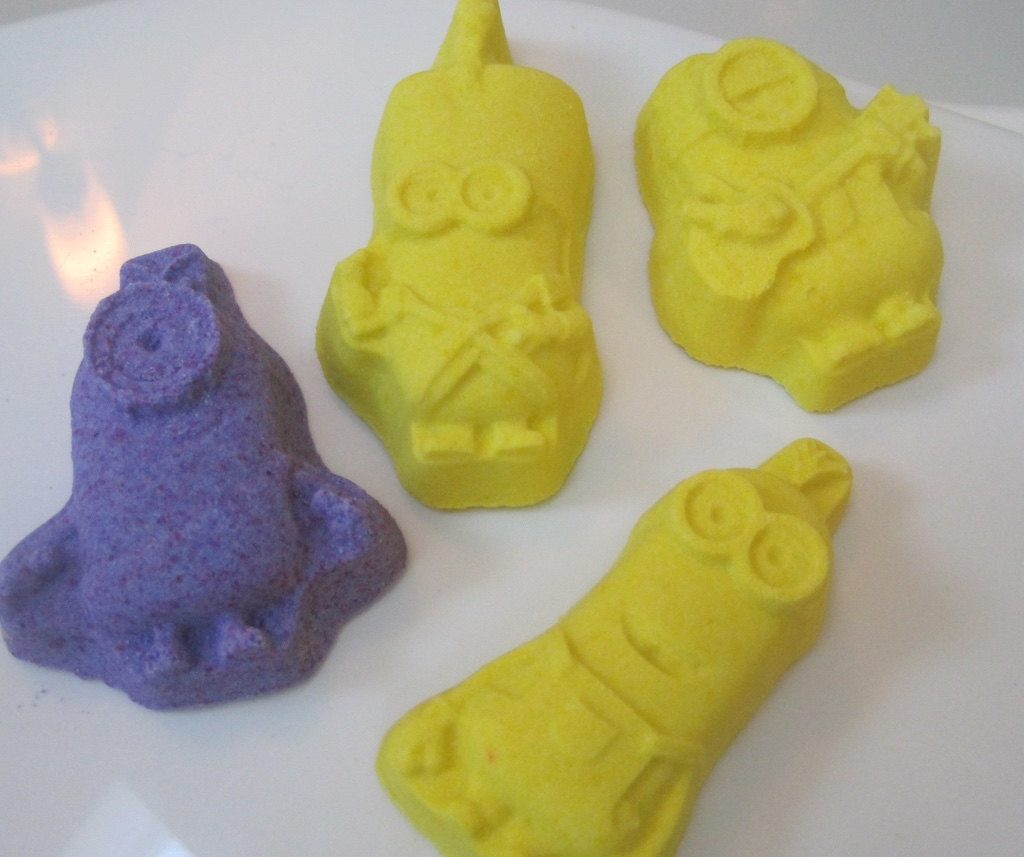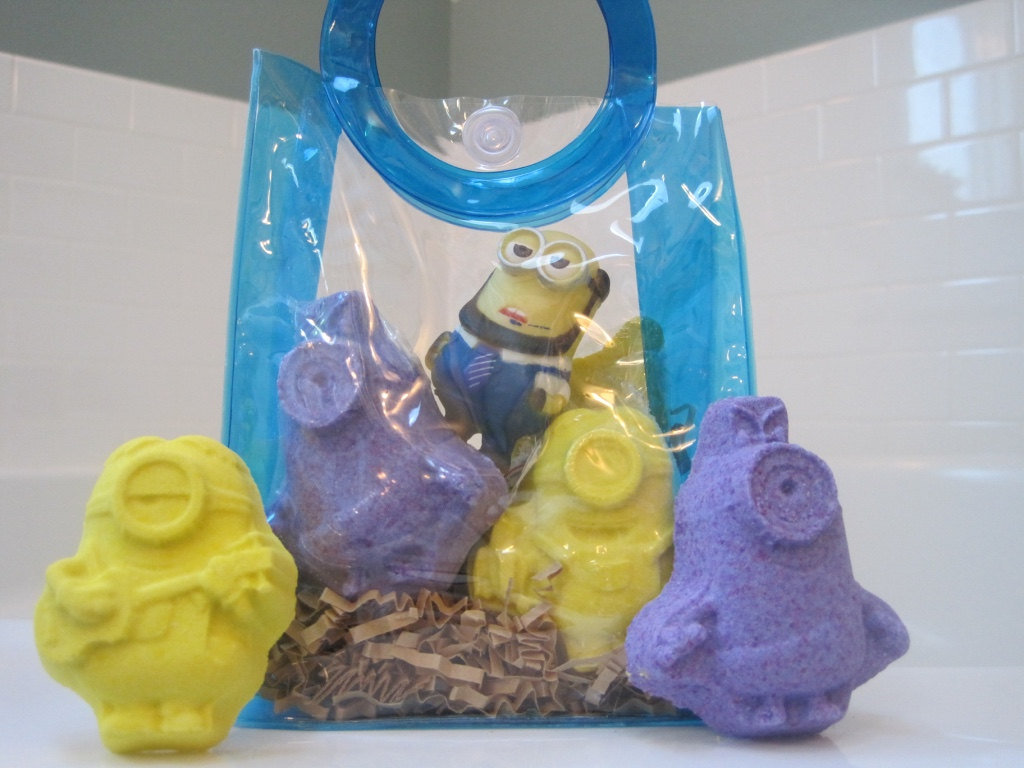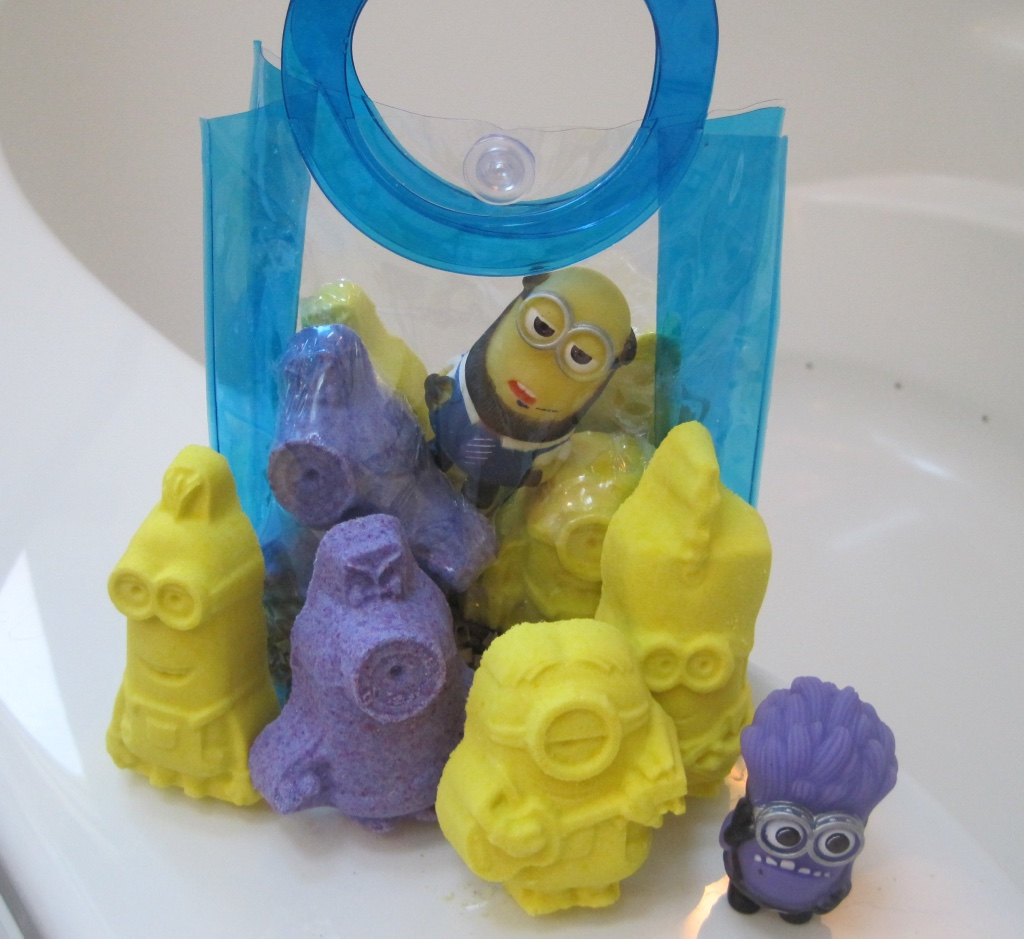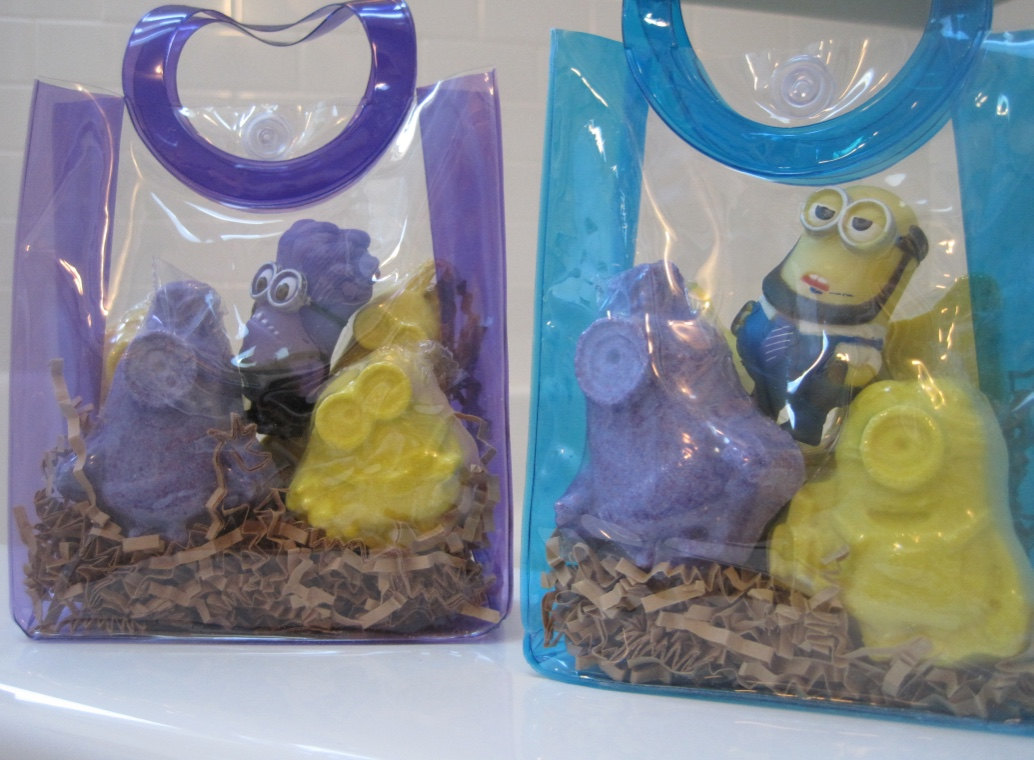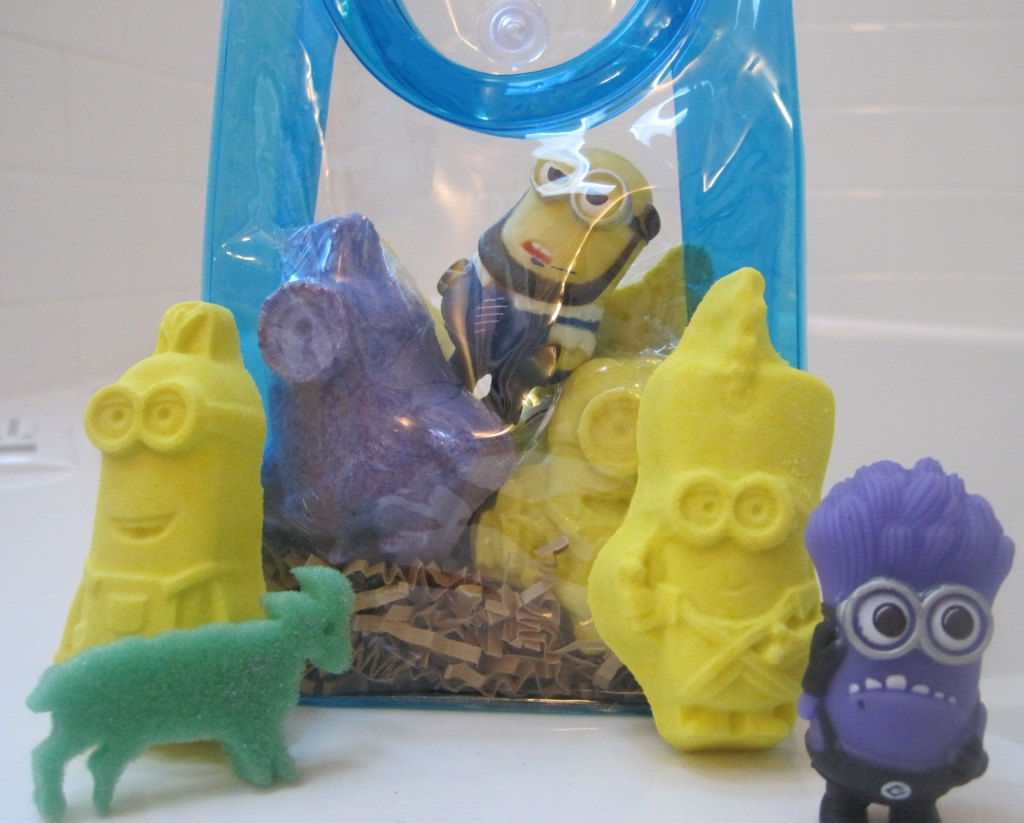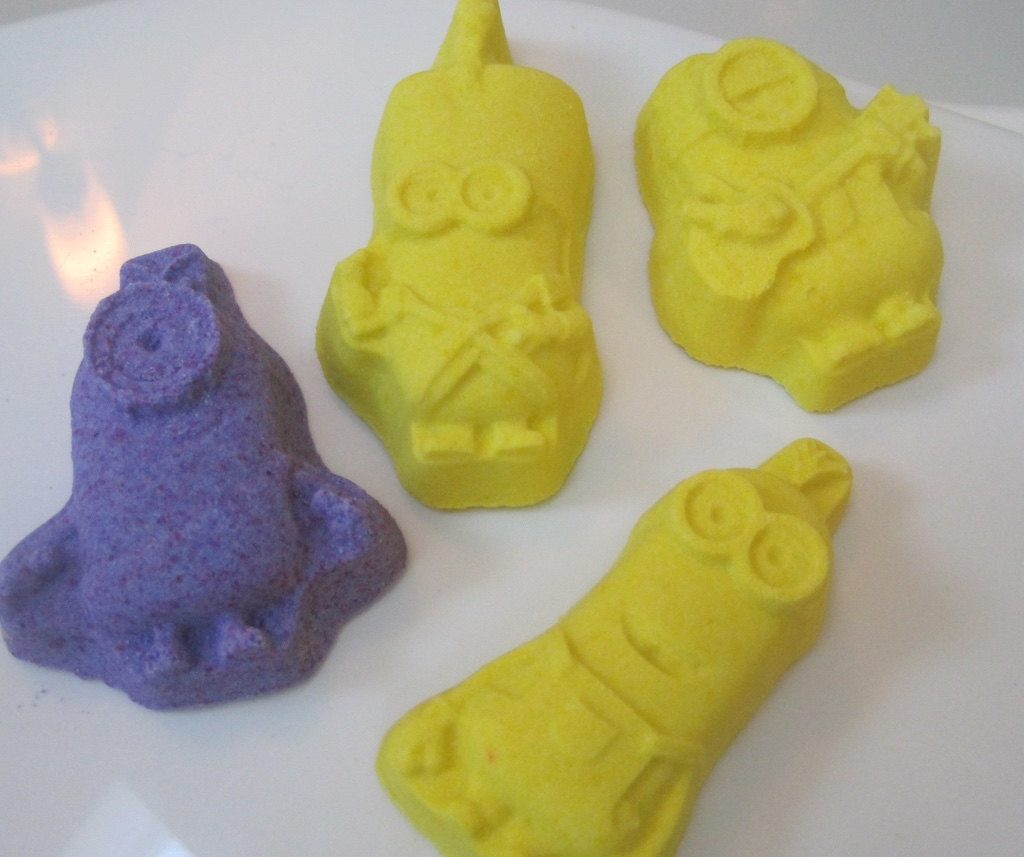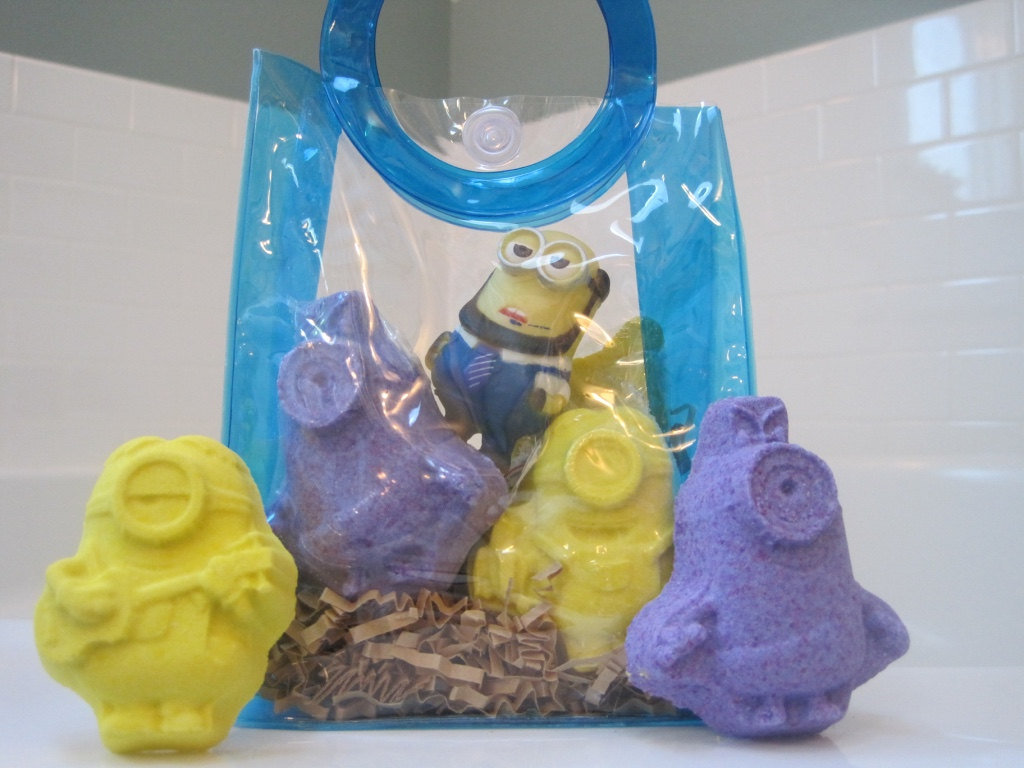 4 SETS of 4 Cartoon Bath Bombs with Sponge Capsules Inside and Cartoon Tub Toy - all in Plastic Tote
Each of these little totes contains 4 Minion bath bombs - 3 lemon yellow and one grape purple. Inside of each of these bombs is a foam expandable capsule!

The little tote comes in a variety of colors and measures approximately 6"x4"x2". Colors of tote are random.

Start a bath by tossing one of these bad boys into the tub, it fizzles and bubbles for a few minutes, releasing scent,color and vitamin E into the water. Once the bomb is spent, there is a wee little foam toy floating in the tub. Always full of surprises!

The bombs are individually shrink wrapped for freshness.

One more surprise - There is also a plastic minion tub toy in each tote. Tub toys vary and are also random. Something to play with time and again.

3-3.5 oz. each

A Berwyn Betty exclusive - you won't find these anywhere else!